Here are some of my recent work published on Marie Claire (Netherlands, Sept Issue 2013), Bonds, Covet Magazine, Fashionising.com and Australian Fashion Guide.
Click here for more images: http://fashionphotographymelbourne.com.au/going-international-on-marie-claire-netherlands/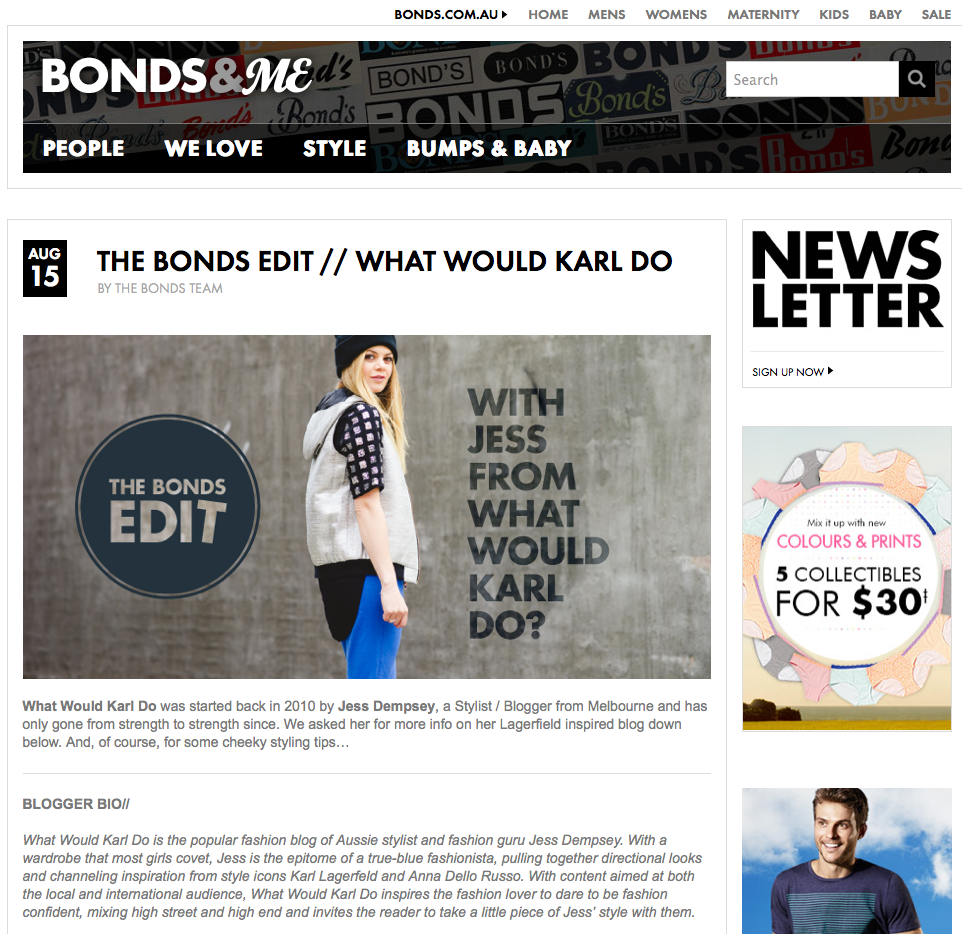 Credits
model\stylist \\JESS DEMPSEY from www.whatwouldkarldo.com wearing Bonds.
featured in Bonds, http://blog.bonds.com.au/style/the-bonds-edit-what-would-karl-do, 15th of August 2013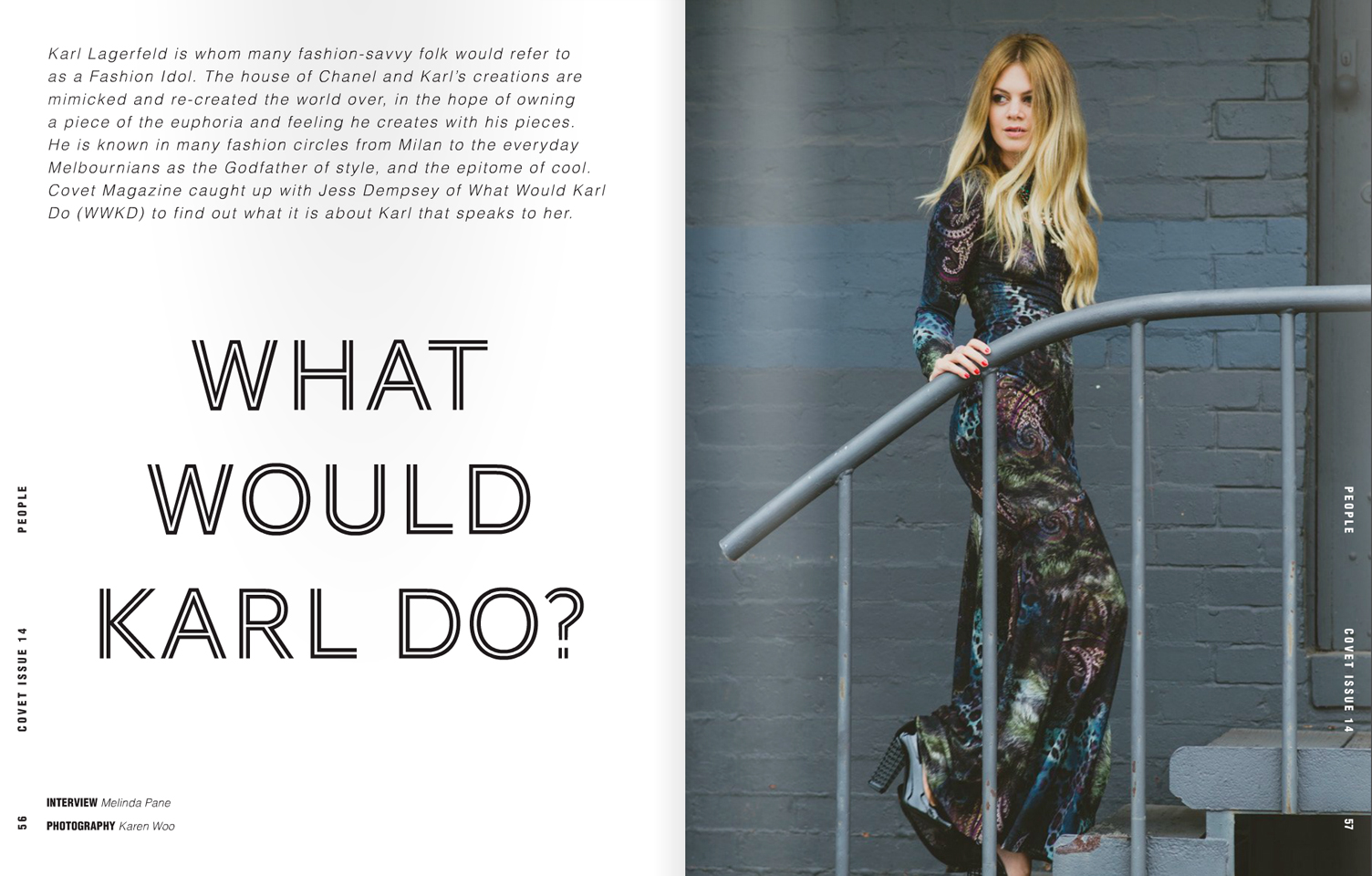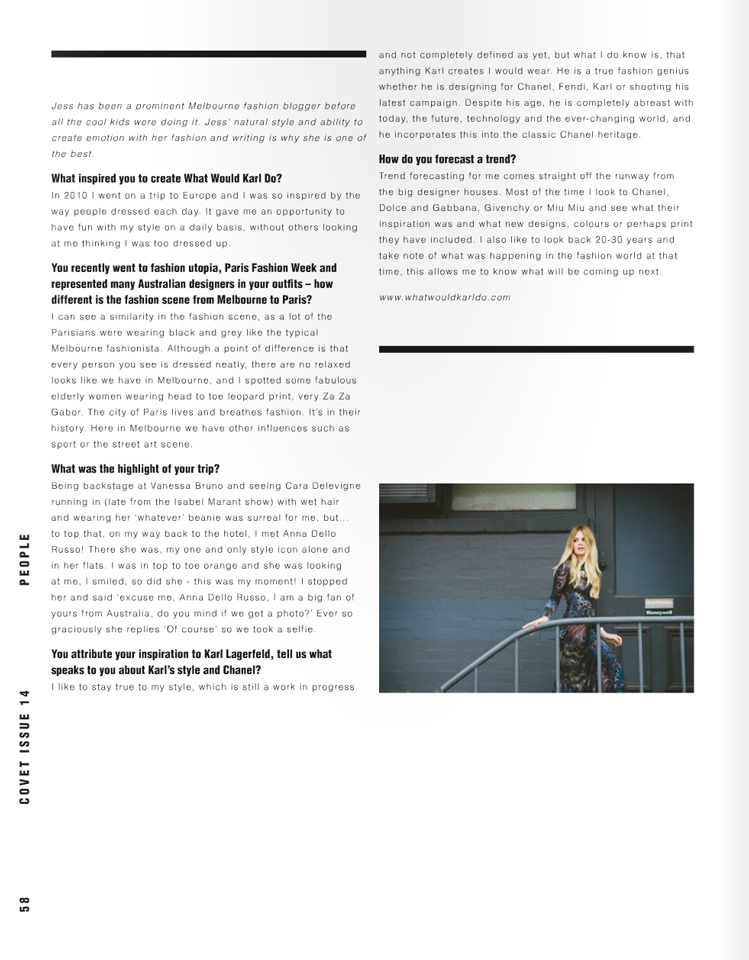 Credits
model\stylist \\JESS DEMPSEY from www.whatwouldkarldo.com
dress\\ AE'LKEMI
shoes\\ YSL
featured in http://covetmagazine.com.au/the-magazine, Autumn Issue 2013
featured in cecylia.com, 20 May 2013

Credits
technical assistant \\ALAN WOO
second assistant \\HELENA LAM
stylist \\CECYLIA KEE
hair and make-up \\LANIE PHELPS and LEESA GRAY-PITT
model \\LOUISA KITCHIN @ Mark Fitzgerald Agency
venue \\RUPERTSWOOD MANSION
the black and white structured dresses and the navy blazer \\SONYA KRAAN
the black bra harness \\HOPELESS LINGERIE
digital printed drape dress \\LIVIA ARENA
the white shirt \\NEO DIA
black lace and the long black skirt \\KATHRYN BEKER
3 silver rings \\PAULA WALDEN
silver 2 finger ring \\EDENBOROUGH EVANS
green python heels and metallic brogues \\TOM & GUNN
pink pumps \\HABBOT
leopard heels \\ANGELINE LEE
featured in Fashionising.com 2012
This is a vintage inspired boudoir photography shoot taken for a portrait client.
Credits
hair and make-up \\CANDICE DEVILLE
Credits
technical assistant \\ALAN WOO
stylist \\DEAN & JC from MADAM VIRTUE & CO.
hair \\LEON, ANUSKA & VANESSA from STRUGNELLCOLE HAIRDRESSING
make-up \\PHOEBE GOULDING
models \\GEORGIE HARKIN, HITOMI UTSUGI, CLARE McINERNEY
featured in the Australian Fashion Guide, and Coiffure De Paris Magazine, May 2011