September has been an incredibly exciting month for me as I was awarded two Silvers for my prints for the Canon Australian Institute of Professional Photography (AIPP), and received my AIPP, Honour of Associates.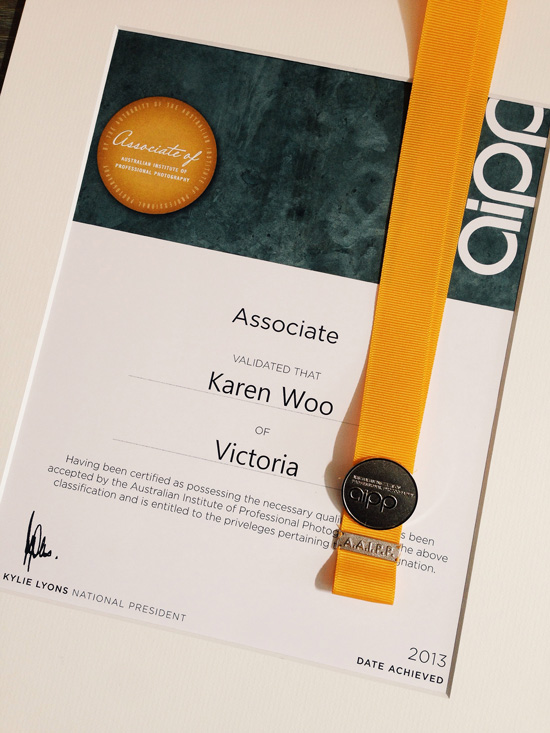 What does it all mean? Well in all honesty, it just means I have to carry on doing my best, think outside the square and nailing my shots.
On the other note, I've been receiving a lot of lovely emails and questions about my photography and work which I thought I might share with you on my blog. If you need advice or mentoring, I do have half-day or full day workshops available. Feel free to send me an email to hello@karenwoo.com.au for cost and details.
1. Can you suggest any tips for people shooting accessories with no models?
Lay out accessories against interesting and textured backgrounds by taking account of the style and colour of the accessory. You want to showcase the accessory the best form and light as possible. For example, if the accessory is pearl beaded wristband, you can lay it on interesting pine leaves, white wooden timber floorboard or soft linen fabric.
For example: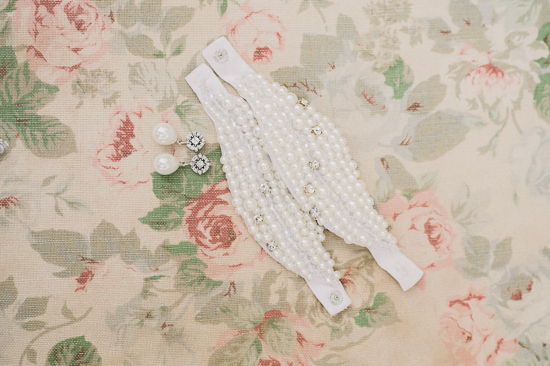 A || Here's an example of using models to model garments (dressed by Cathleen Jia):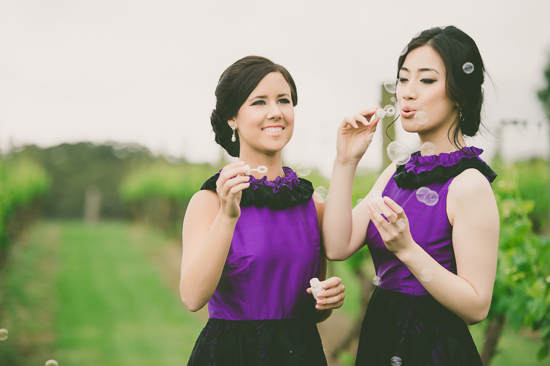 B || Here's one hanging the garments against a background: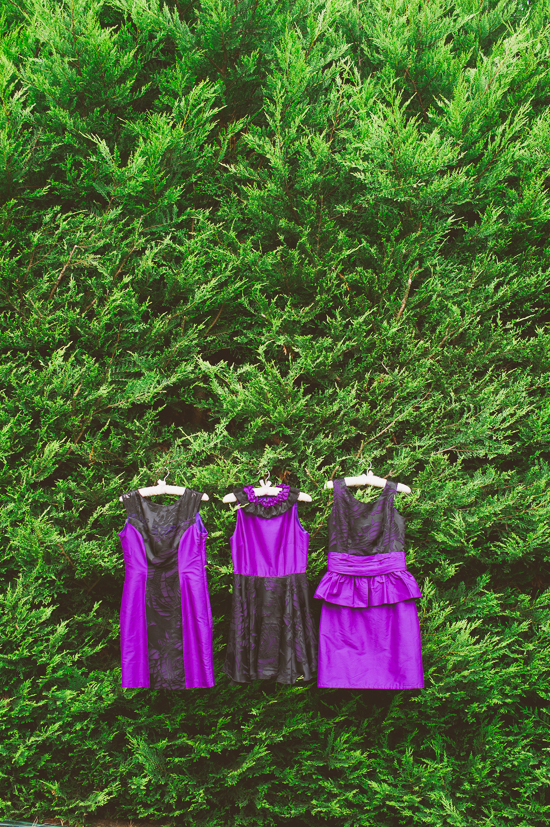 >> Which do you prefer?
This shoot has been featured on Polka Dot Bride. Click here for more images.
2. What was the most exciting shoot you have worked on and what did it involve?
Shooting Bryan Boy for Madam Virtue & Co. back in 2009 was extremely exciting because that was my initial taste of the fashion world. I currently shoot for Jess Dempsey, Australia's popular fashion blogger and founder of What Would Karl Do (www.whatwouldkarldo.com) where my work have been featured on Covet Magazine, Bonds Blogsite and most recently, Marie Claire Netherlands. It's an incredible feeling seeing your name written in an international magazine – a dream come true!
Working on What Would Karl Do photoshoots involves collaboration, preparation, quick thinking and creativity. I normally have 4-6 looks to shoot, so I have to work out which is the best location, angles and key shots that I must achieve.
3. Do you think photography advertisements are the best way to portray a product/label?
Still photography advertisements is one way of portraying a product/label, but I believe that film is also another way of showcasing a product/label because it provides movement and emotion. It all comes down what story are you trying to sell in the image.
4. Would you suggest studio or location shoots are better to showcase shoes?
It depends on the end-goal and the vision/concept you have in mind. Are you photographing for an online store that requires a clean background and showcasing only the shoe? If that is the case, then in studio with studio lights is a good option.
Alternatively, are you creating an advertising campaign? Then having the model wearing the shoe is another option. There are variety of shots you can take, focused purely on the shoe as they are walking, or full body shot to showcase how the shoe can be worn. This makes it believable and relatable.
A ||  Still life image of shoes against white background for online store: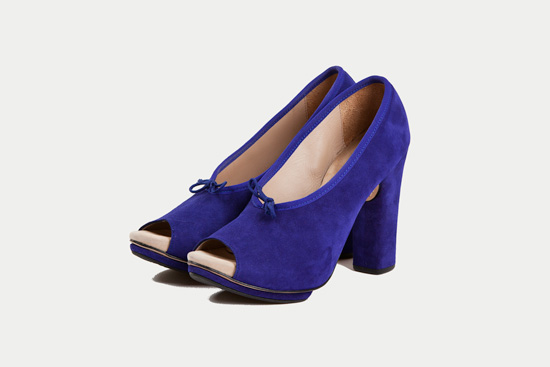 B || Shoes on model: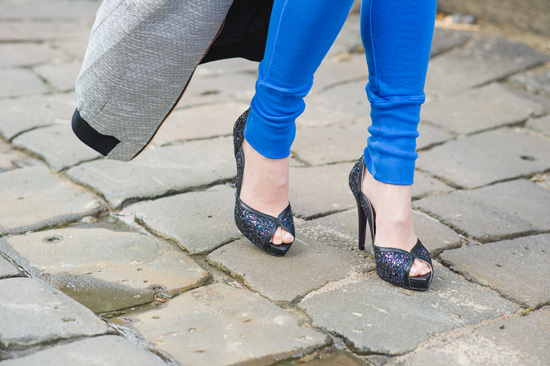 5. How important is lighting and a good crew to create a great shoot?
Lighting is essential to creating beautiful photographs. It is important to learn how to shoot in natural light conditions as well as using studio lights. If lighting isn't used correctly, you'll find post-production a real nightmare. A general rule of thumb is to ensure the subject is facing correctly to the light (have catch lights in their eyes) and make sure every little detail looks perfect before the shot is taken. For example, is the subject's clothes not sitting right, is their hair out of place, eye liner smudged etc.
Having said that, there are many other elements that make up a beautiful image which are the overall composition, styling, location, pose, expression/emotion and excellent crew. I find that when a crew is well informed of the concept prior to the shoot it really helps. I always meet with my client and discuss their concept and then draft together the mood board and plan. Communication and passion is key to success.
At the end of every shoot, I like to take a team photo. So here's a team photo with my vintage glamour models, stylist, hair and makeup artist.