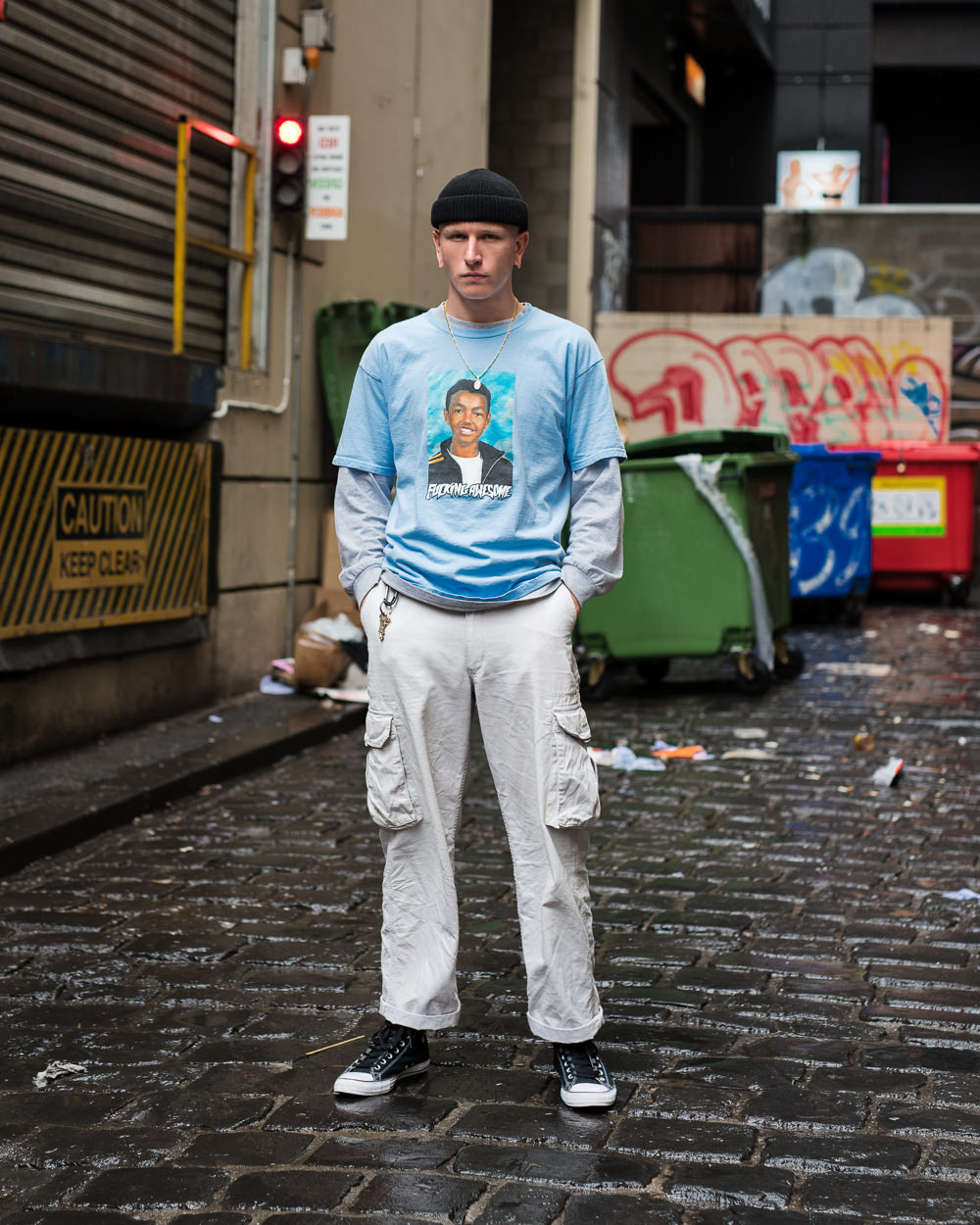 Ocean's entire skater look is freaking awesome and I decided to shoot him in the alley way to give it something something.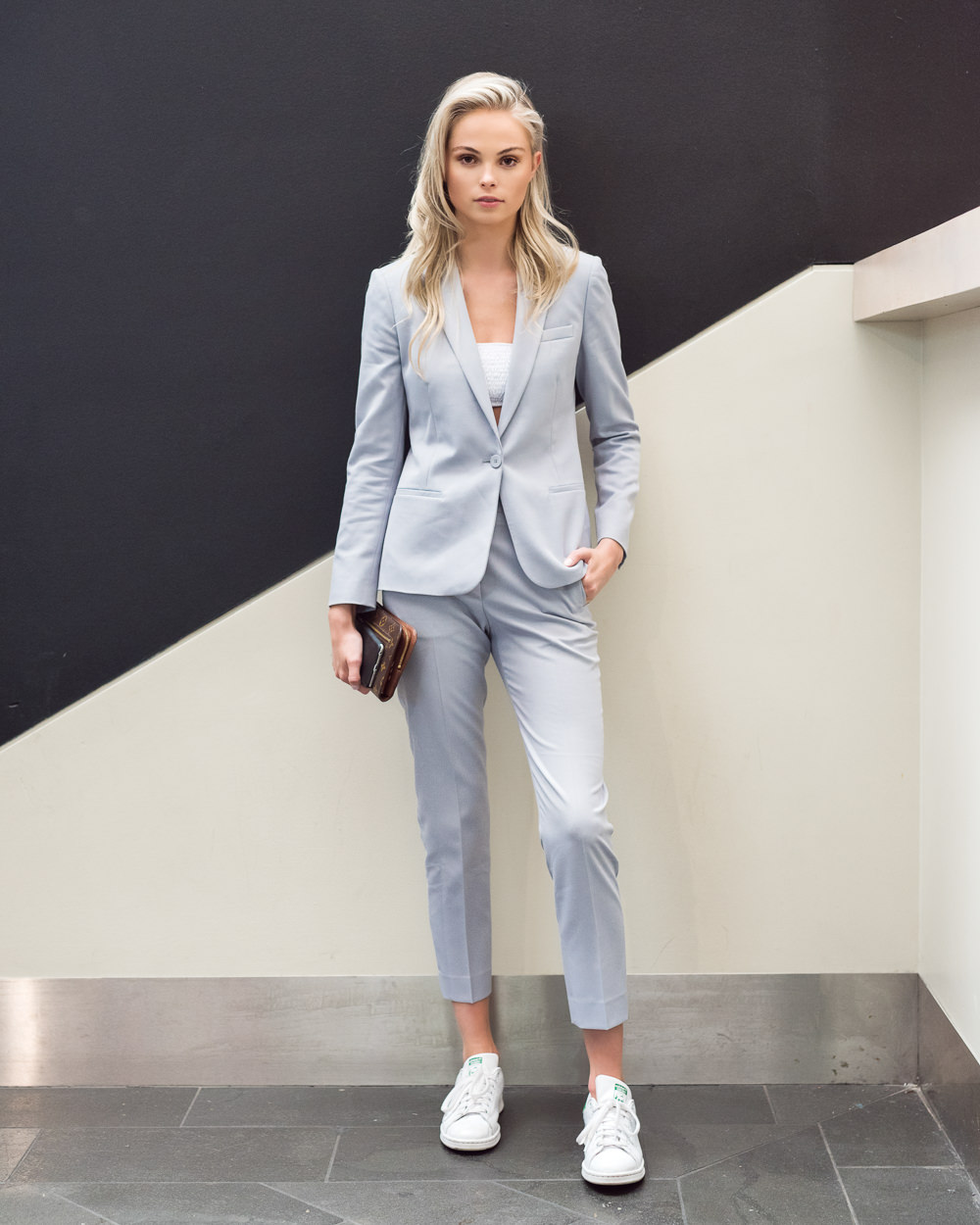 The pastel lavender colour of Hannah's suit from @TopShop was a perfect match for her platinum blonde hair colour. I liked how she opted for a @BambaSwim bandage top than a typical tee or shirt to make her ensemble more edgy and cool.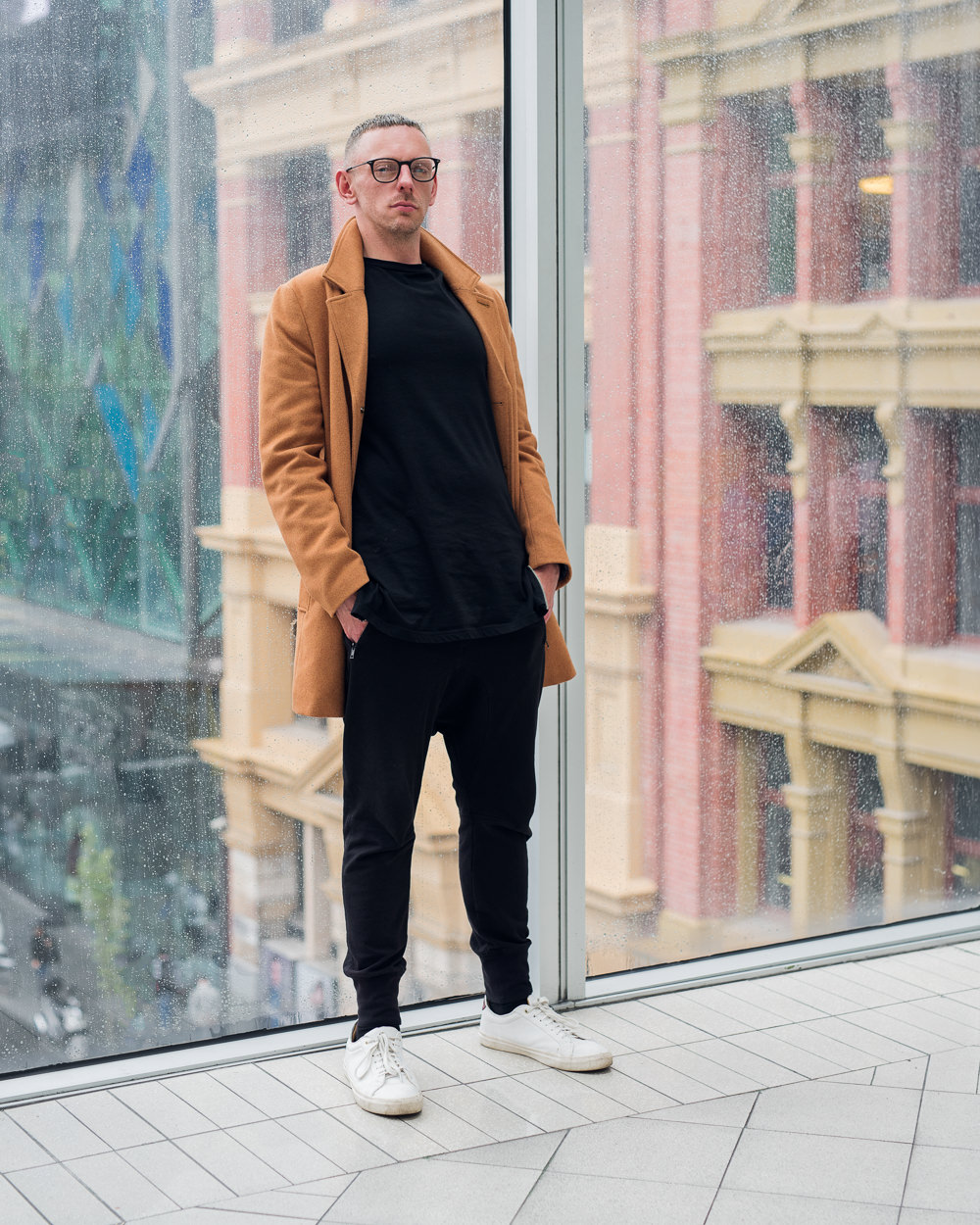 Jay's outfit embodies the essence of relaxed athletic wear, with a hint of class. I liked how he casually threw a Jeans West caramel brown coat over his all-black athletic wear.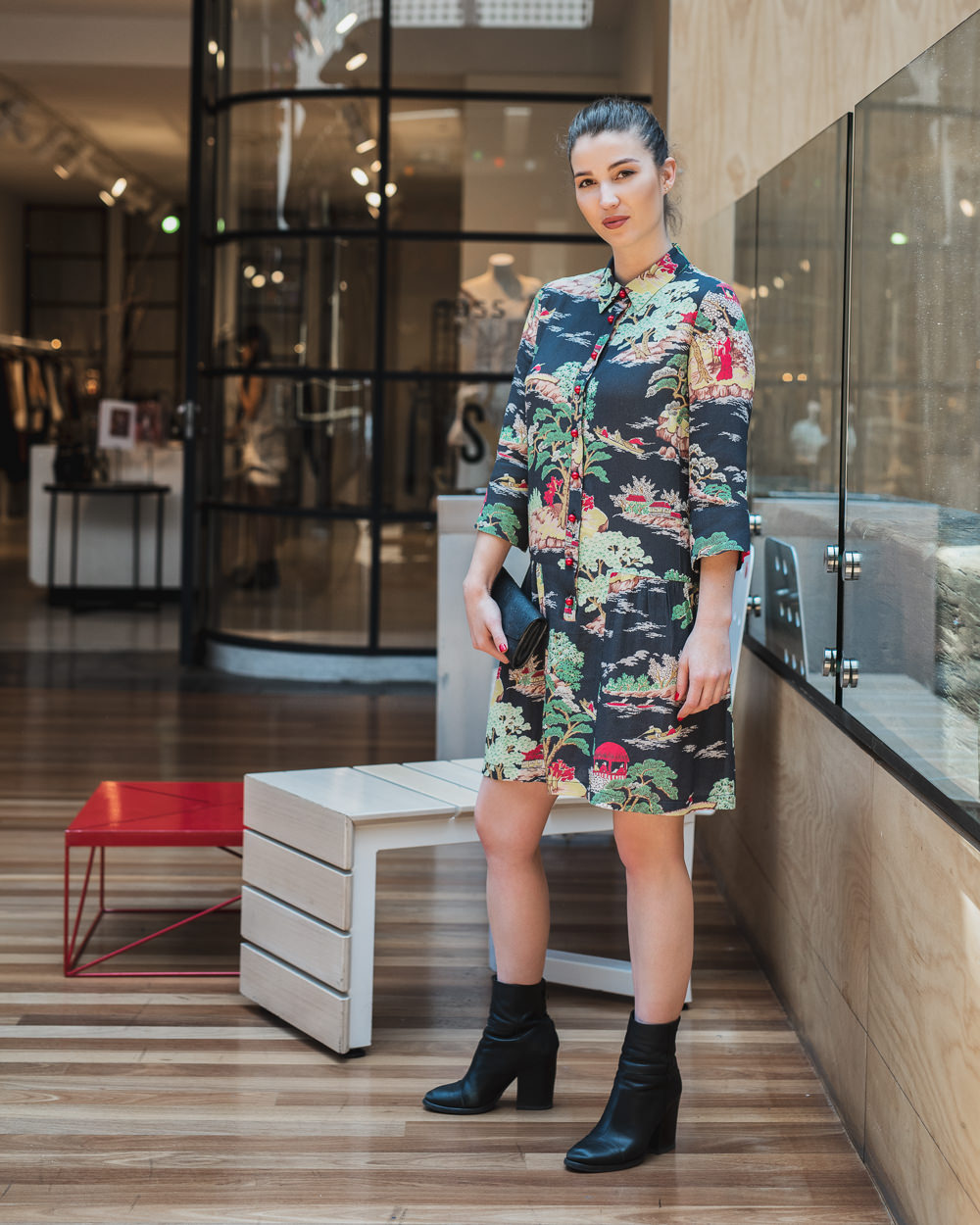 Floral prints are on trend this Spring Summer season, so when I spotted this beautiful Leona Edmiston dress on @DanaBettine, I knew I had to stop her for an outfit snap. Apparently, this was an exclusive Chinoiserie print sourced from a New York print house dated to the 1950s. Zoom in closer to take a good look at the print!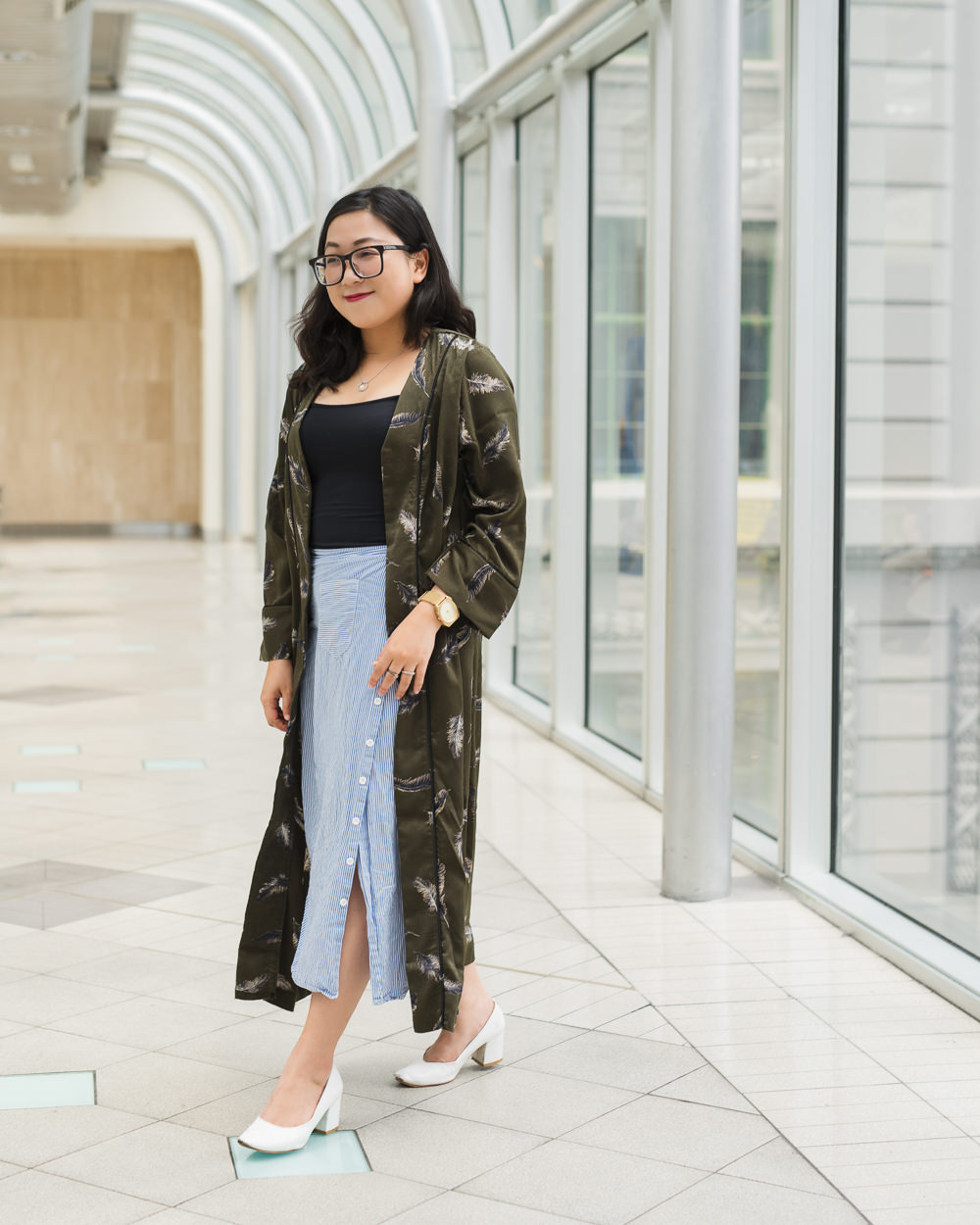 Lin Lin's overall street style look and colour tones were easy on the eye. I liked how she casually threw on an olive-green robe over her light blue dress. Buttons ran along the side of her dress which turned into a split which I thought was cool.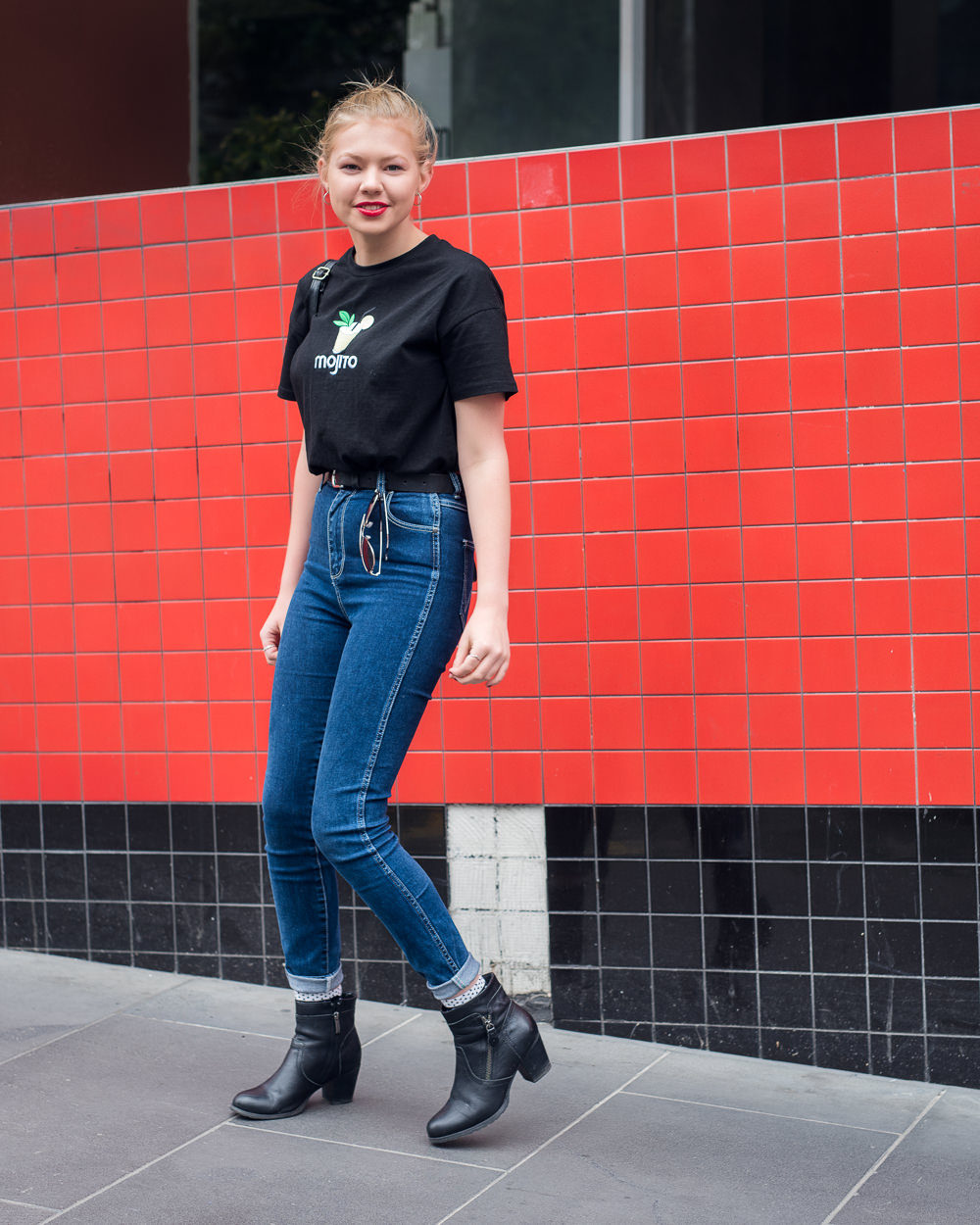 Rachel looked super cute in her red lippy and ginger hair pulled up into a high pony. I liked the way she tucked her Mojo tee into her high waisted jeans to show off her slim figure.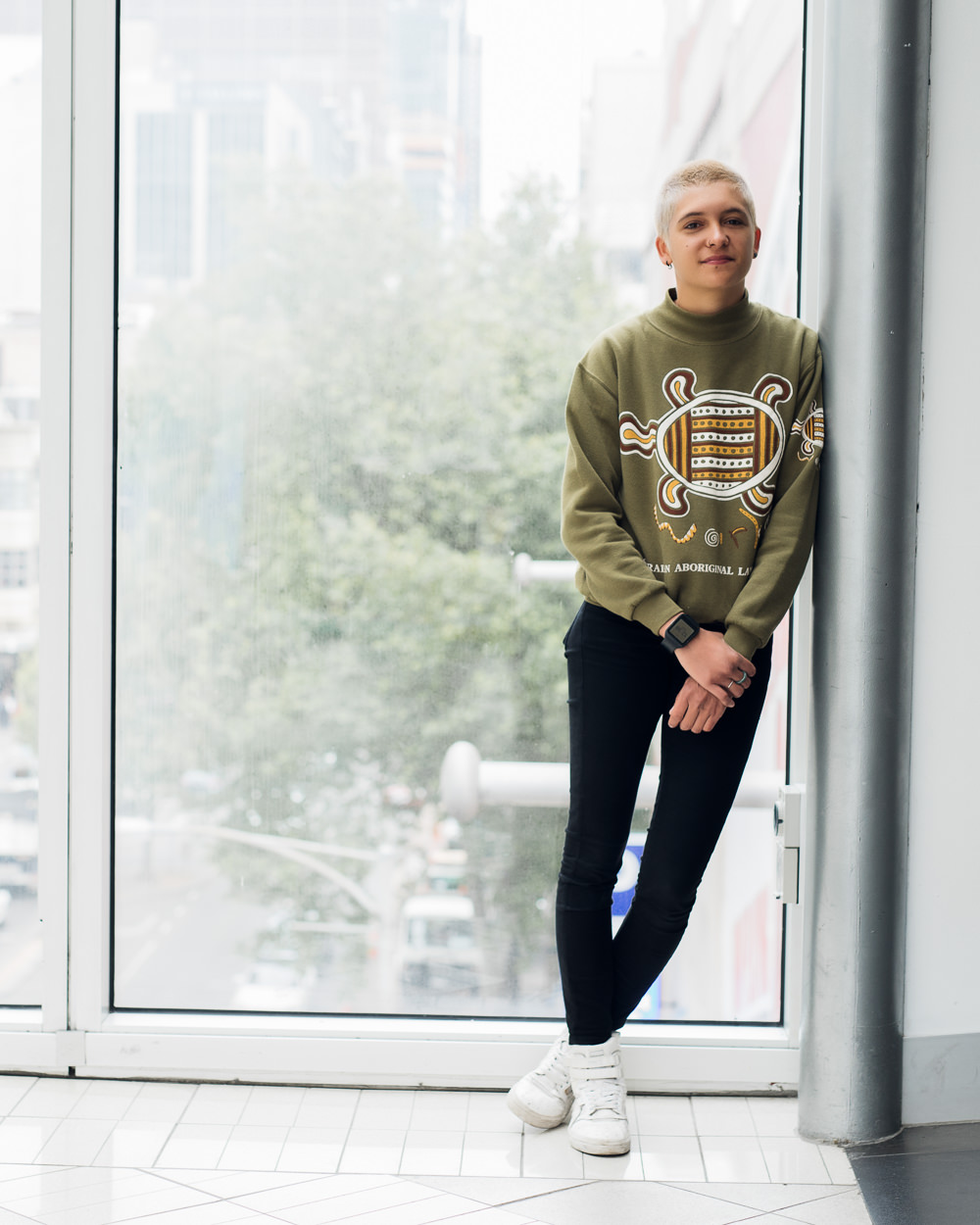 Dani has a cool swag going on when I spotted her from a far. Her icy blonde fade hair style and Aboriginal print on her sweater was what made me stop and snap.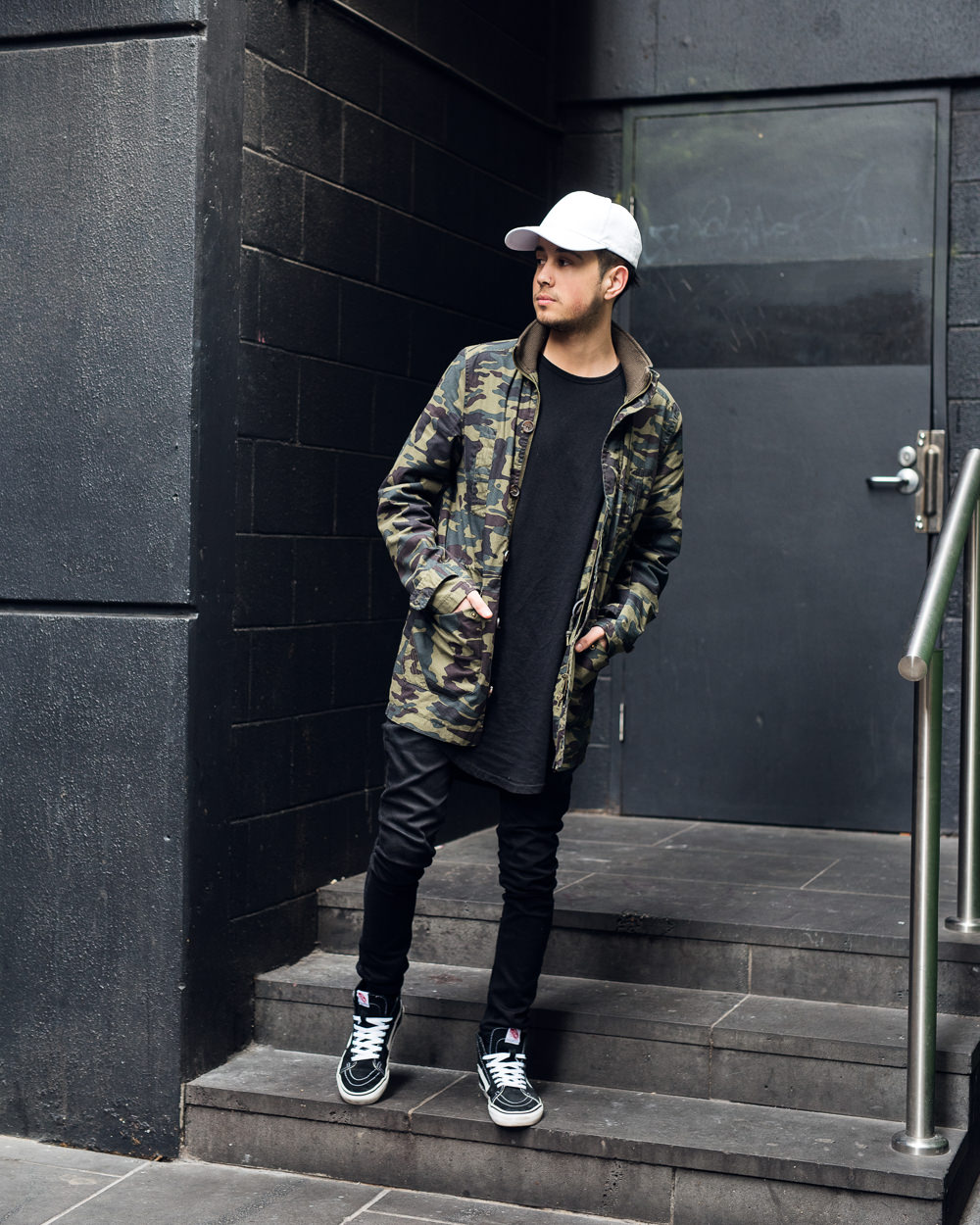 Kevin had a cool street vibe going on. I liked the look of his Camo jacket and long black tee, and of-course with a mid-length camo jacket from Topman matched with a pair of black Vans high top sneakers.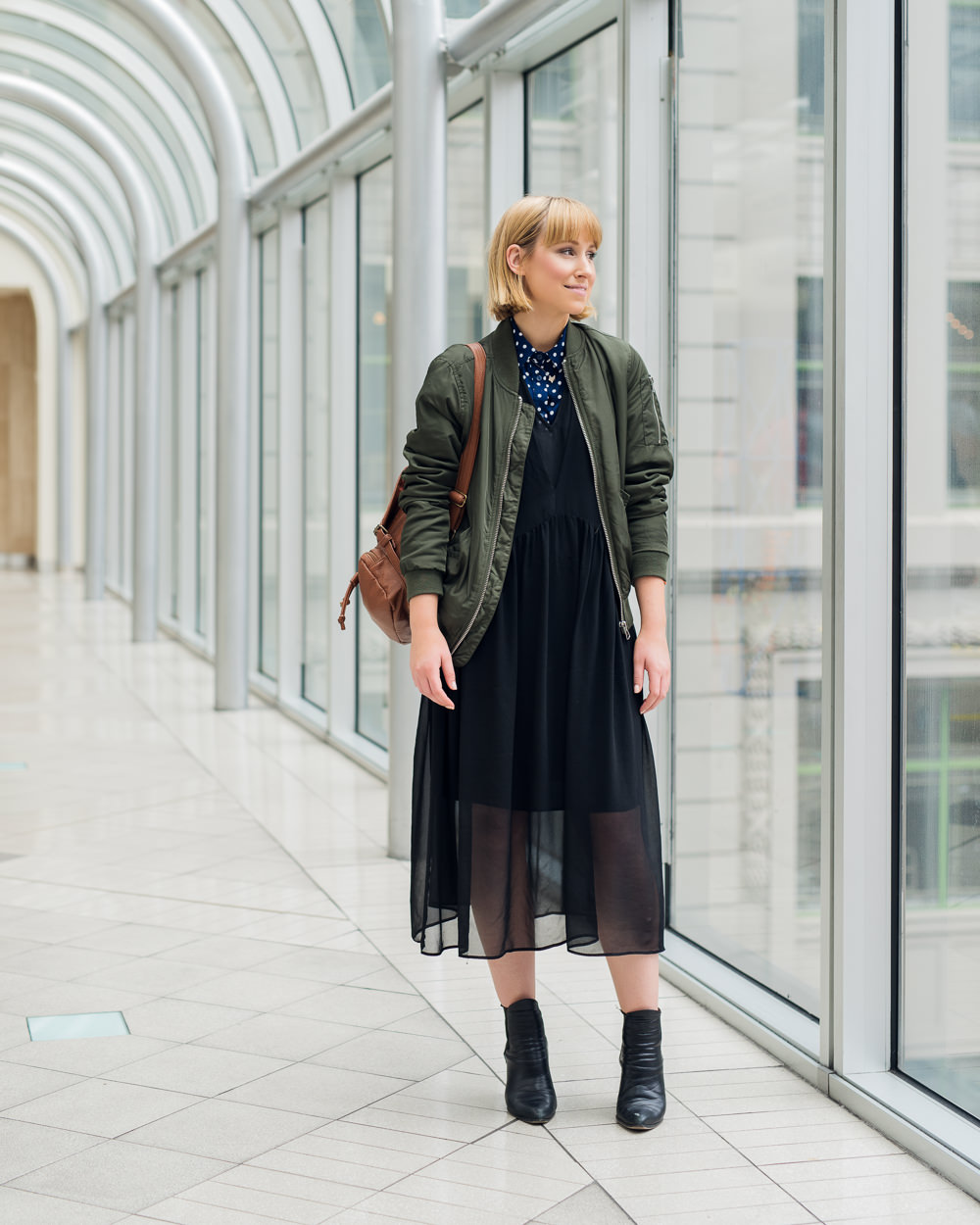 I really liked Emily's hair style and flawless beauty look. It made sense after learning that she worked at the Mecca store. I also liked how Emily layered her H&M dress over her navy-blue polka dot shirt for a little pop of colour.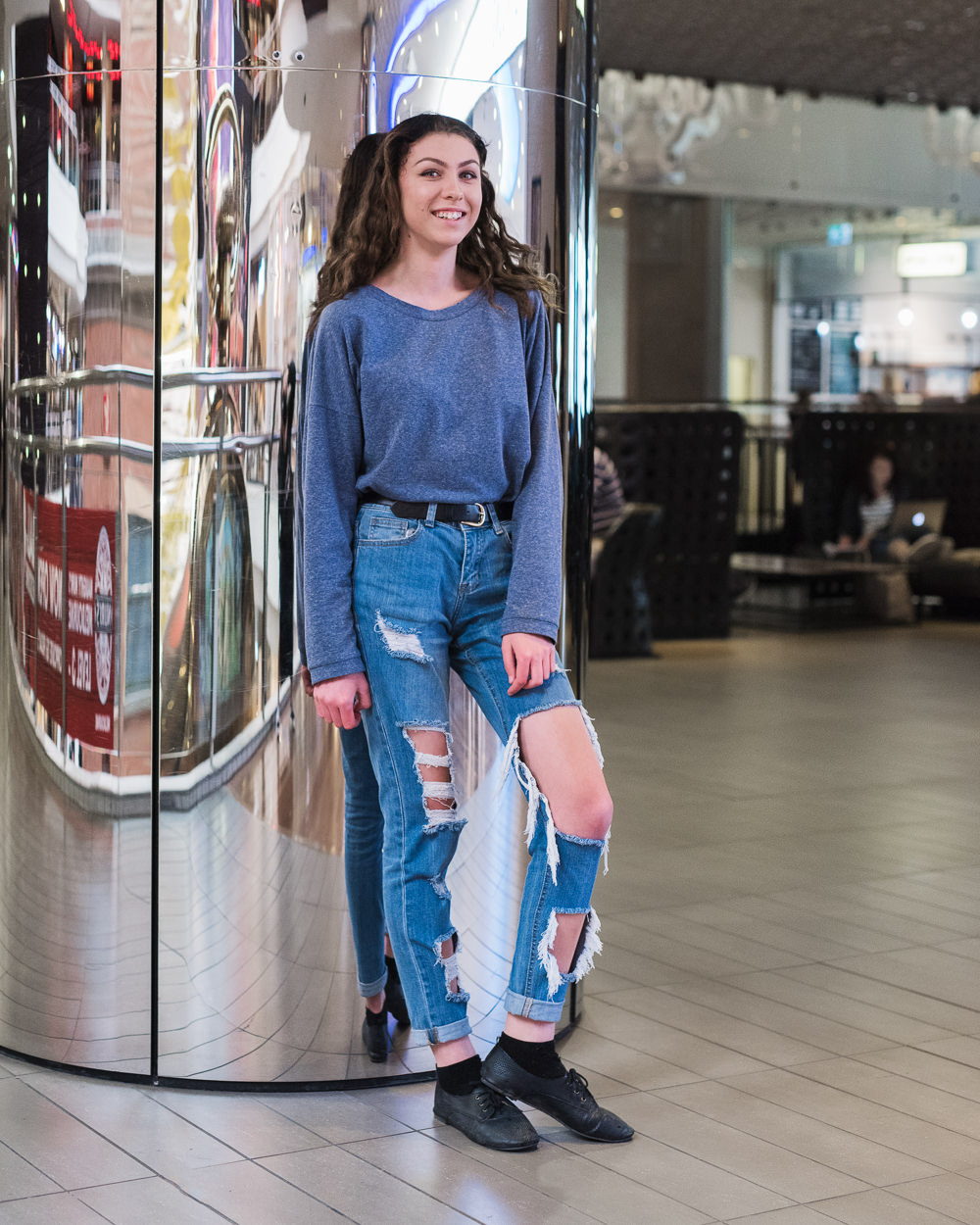 This was probably the most destroyed pair of denim jeans I've come across in a while, but I really liked how Crystle kept her @Supre ripped jeans classy by wearing a basic long sleeved top.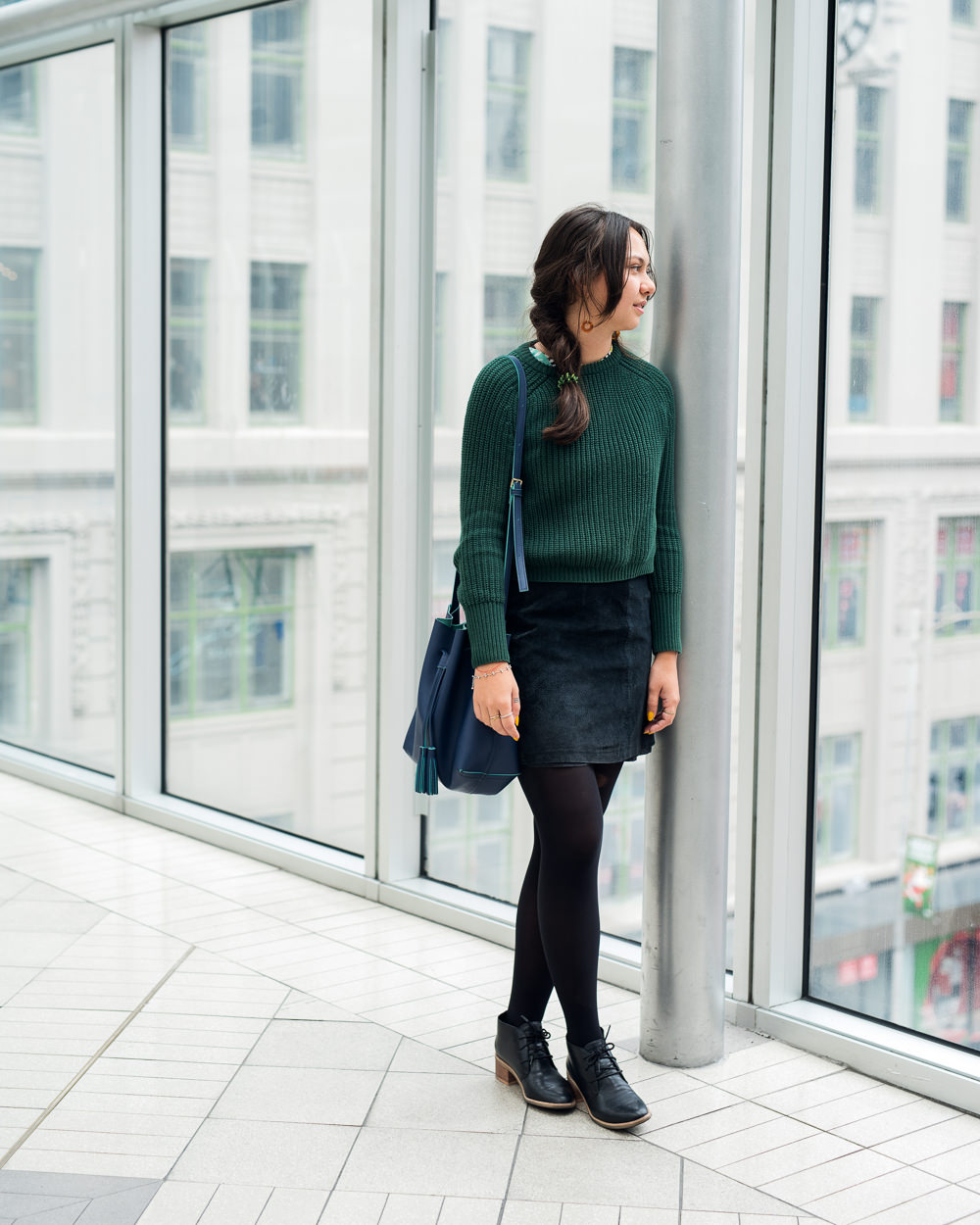 Fish braids ✔ Sweater ✔ Vintage suede skirt ✔  There isn't much I don't like about Cyan's chic street style look.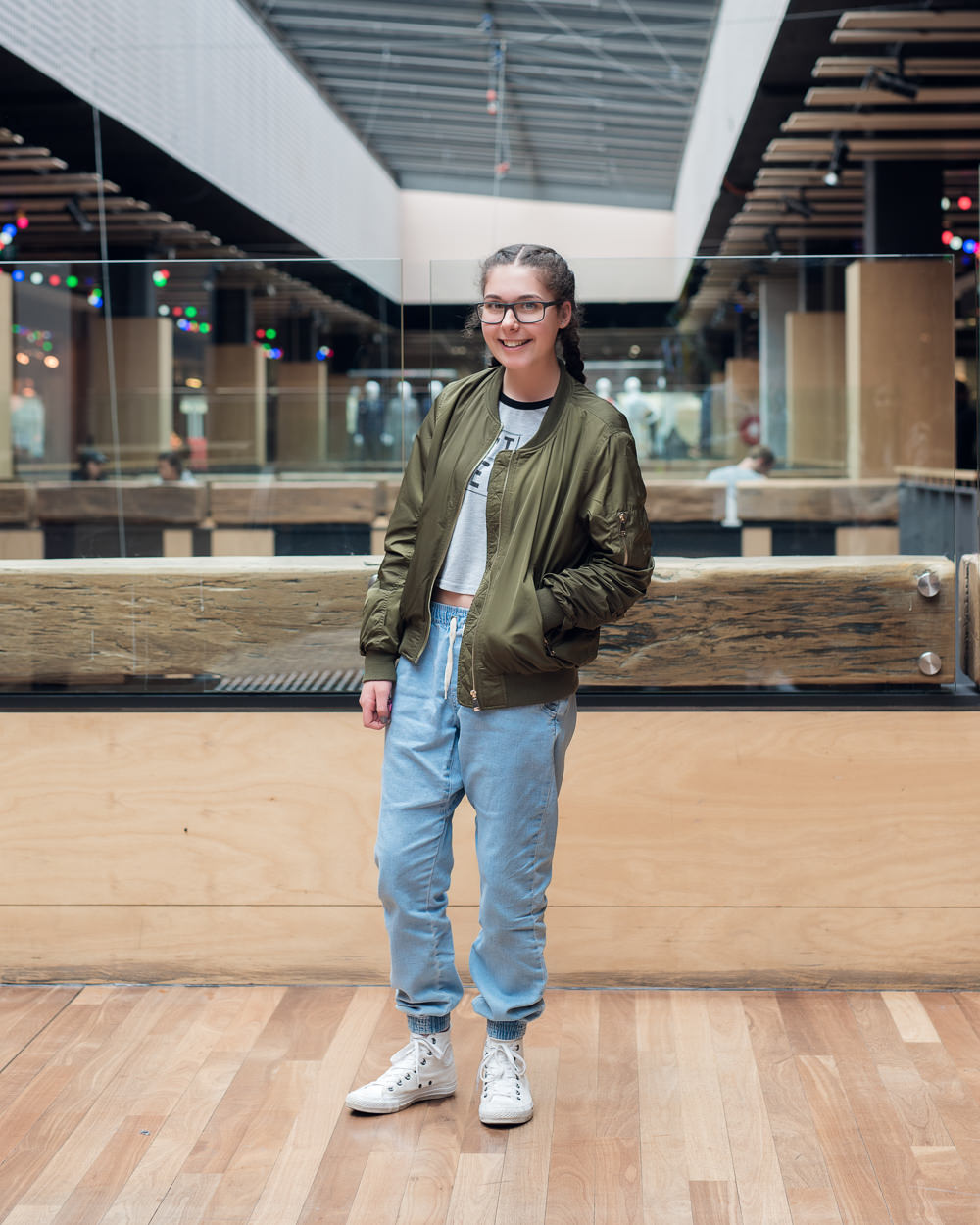 I liked Natasha Pietrobuono two cute fish braids, and a relaxed vibe. She wore a pair of Supre loose fit denim pants with cuffed hems which made her white Converse high top sneakers stood out.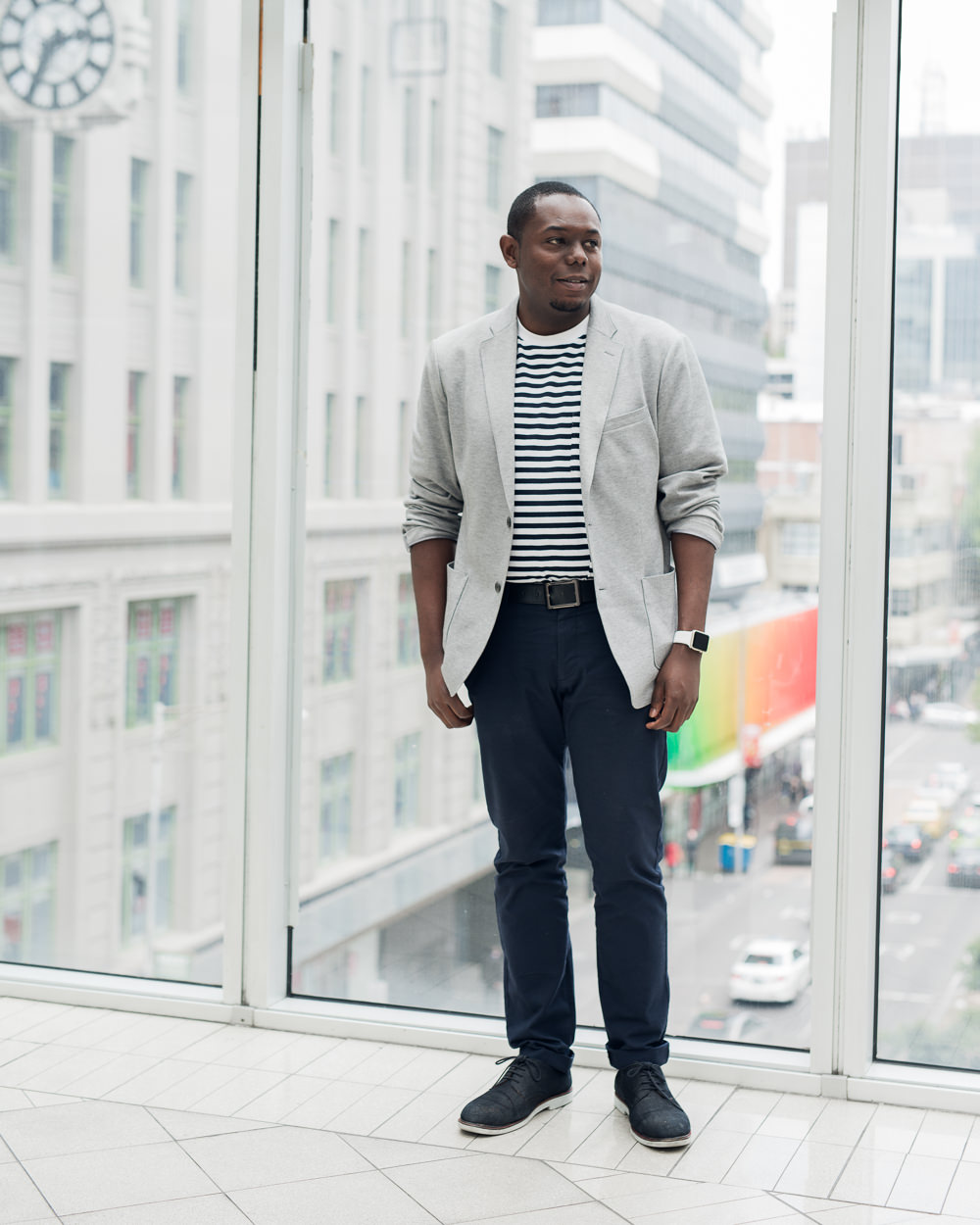 I'd always appreciate a nautical look on a man when he makes it look smart and effortless. Ron wore a casual grey YD jacket over his Uniqlo striped top and chino pants, and finished the look with a pair of Jack Threads shoes from London.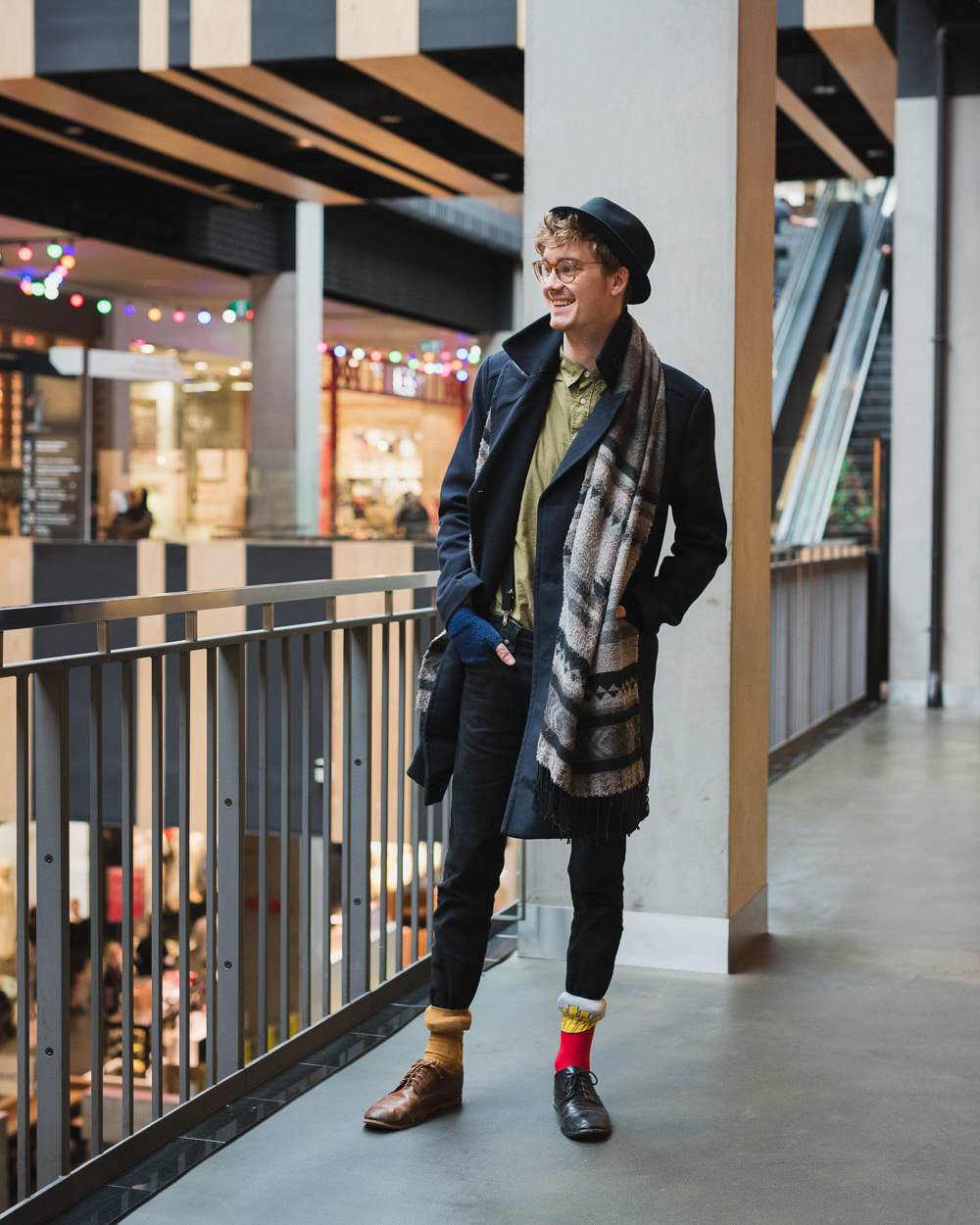 Axel is a singer/writer from Melbourne who was making his way to a busking gig. His mismatched shoes and quirky H&M socks had caught my eye, and with amusement I asked him why. He explained that he couldn't decide, so let's help him out – left or right?
Words and Photography // Karen Woo
Hey William, it was a lot of fun getting to know, and working with you. Can you please tell us a little about yourself?
Instagram:
@william.franklyn.miller, Followers: 259K
Age: 12
Your occupation/degree:
School boy, but I model and act 🙂
The word you say too much is:
What!
Describe your personal style in five words:
Street, cool, fashionable, comfortable and stylish
One item of clothing you can't live without:
All my cool shoes.
Your prized procession is:
My family.
What are your hobbies when you aren't modelling or acting?
Swimming and basketball.
What is your most memorable modelling or acting job you've been on?
A 600 year old castle in England for Hackett was a cool place to shoot.
Also working with Guy Pearce on Jack Irish was good too..
What is the last item of clothing you bought:
Really cool black biker boots ?
Solids or patterns:
Solids.
Your favourite place in the whole wide world:
Where ever I am at the time.
talent // WILLIAM FRANKLYN-MILLER represented by BMK-ENT (US), GILCHRIST MANAGEMENT (AUS)
stylist // BONNIE KAY
First look 
Tee: Sushi Radio @neverlandstore
Shirt and Jeans: Factorie
Second look
Tee: Sushi radio @neverlandstore
Jeans: Factorie
Hoodie: Stylists own
Third look
Trench Coat: Burberry
Bomber: Hugo Boss
Jeans: Factorie
Shoes: Zara
Fourth look
Tee and shorts: Factorie
Shirt: Stylist's own
Socks: Uniqlo