Last Friday, I finally got to meet the man behind the classic Tassle Loafers.
Christian Kimber is one humble and dapper footwear artisan to watch. British born, Melbourne based footwear and accessory designer who handcrafts the most incredibly comfortable and luxurious pair of shoes that I'm aching to wear (sadly I have tiny feet so I couldn't fit into anything). His latest AW15 collection, the Passport collection is inspired by various menswear genres and lifestyle environment. Christian's design philosophy have always been a reflection of what he and his friends would wear which makes perfect sense. Just hang with his crew and you will see why, because all his mates are seriously dope, down to earth and stylish.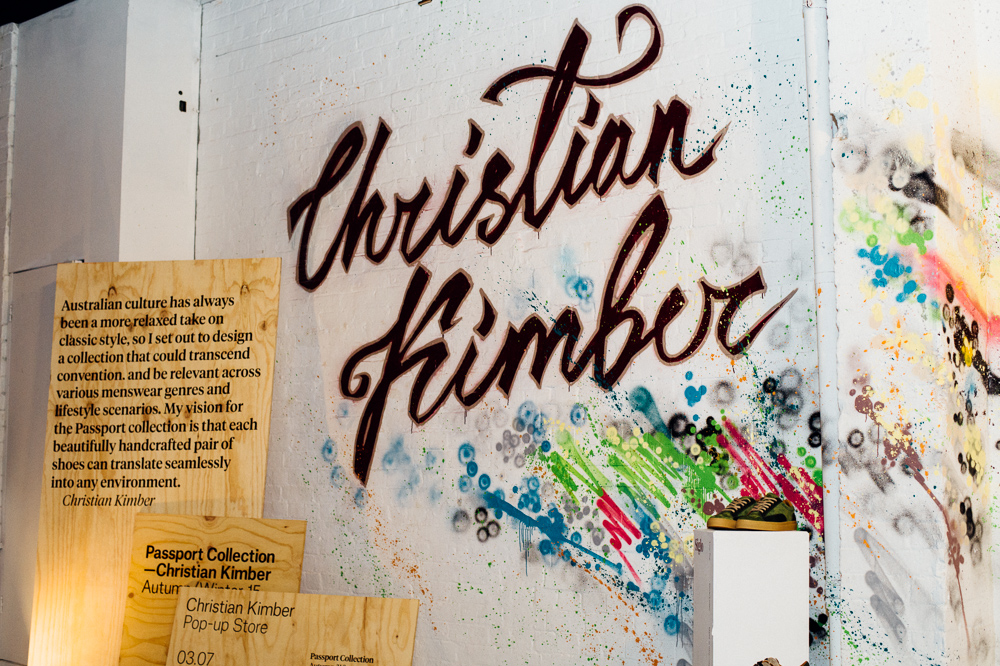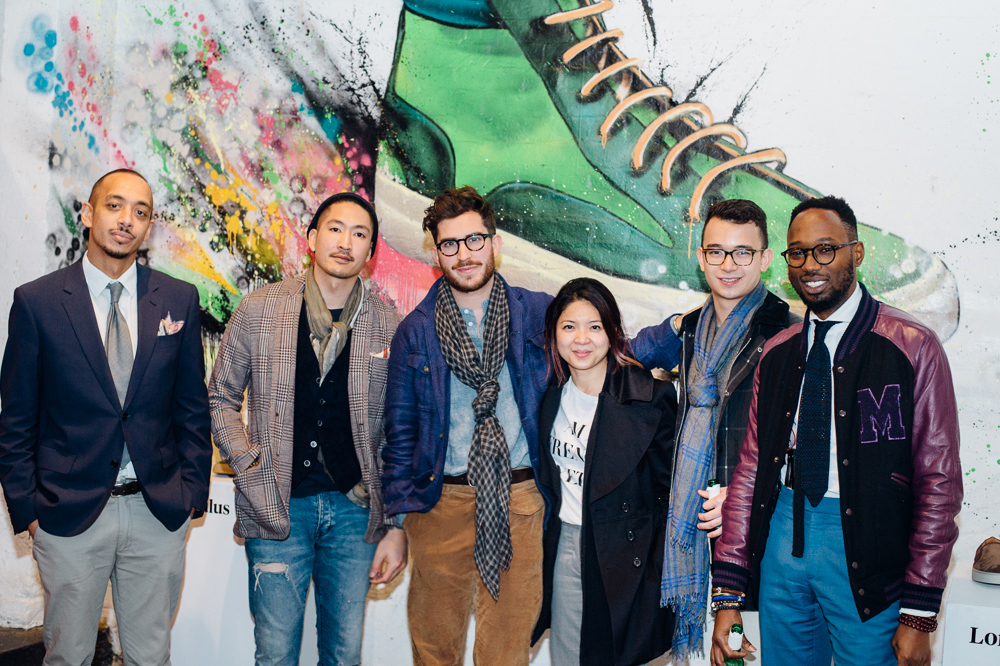 Me and my bromies. Christian on the right of me.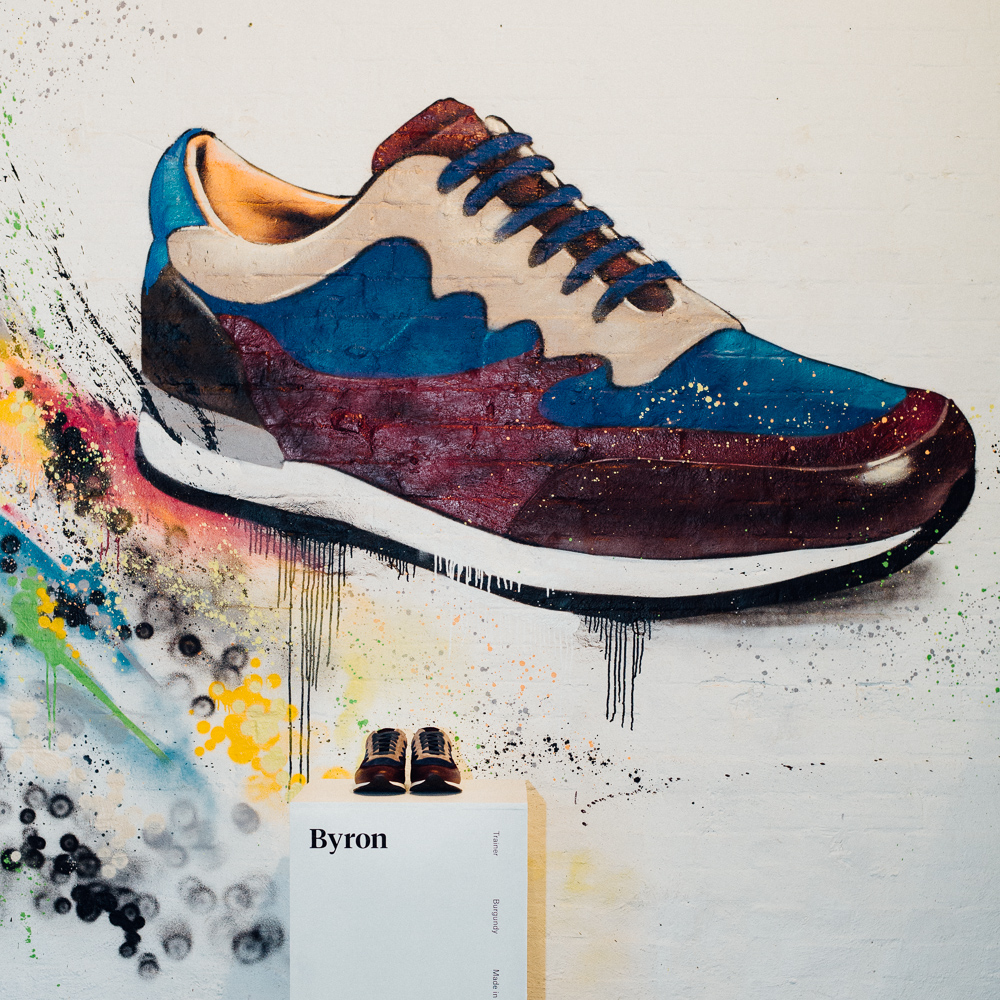 Every sole has a story to tell, just like the Bryon sneaker above – the blue wave design symbolises the waves from Bryon Bay.