Nami Nguyen is one sartorial force to be reckon with in the Melbourne menswear scene. He grew up submerged in the Australian culture where he went through many phases of personal style such as grunge, skate, b-boy, street, back to skate until he eventually found his great love for the "classic sartorial elegance". Nami is also incredibly knowledgeable and passionate when it comes to tailoring, and expressing individual style, oh and not to mention…one of the biggest shoe collection of leather shoes and sneakers I have ever seen.
Behind all his tough looking tattoos, Nami is really an all rounded genuine guy whom I have the pleasure of working with, and calling my friend.
We can't wait to share more of our work when he launches his own lifestyle brand, but for now we hope you are inspired by his "dressed up denim" look.
To read more about Nami Nguyen's story behind his style, please visit New York Menswear Blog, Articles of Style.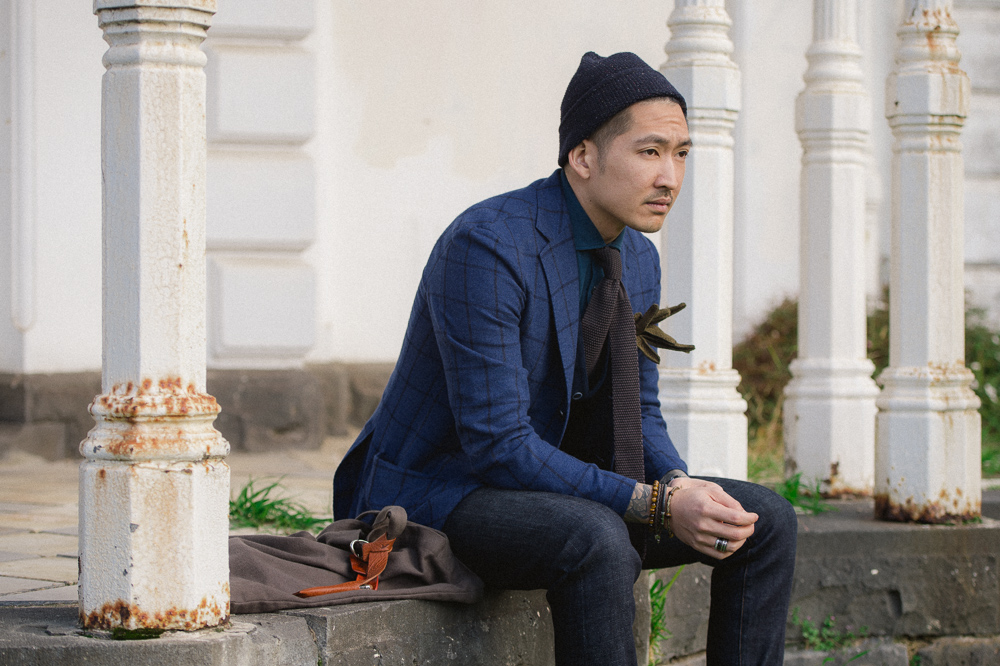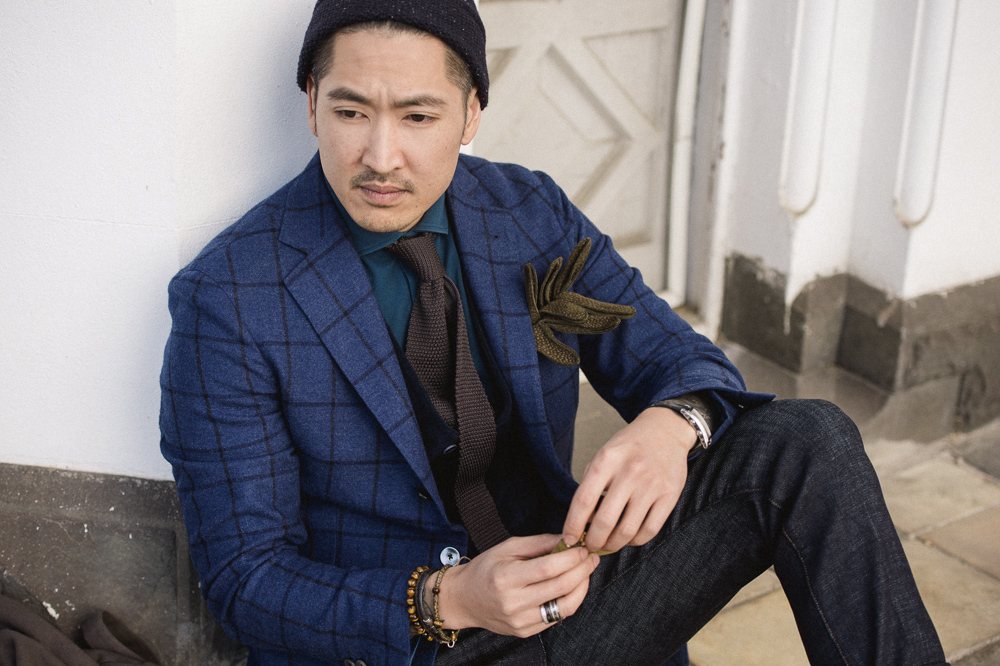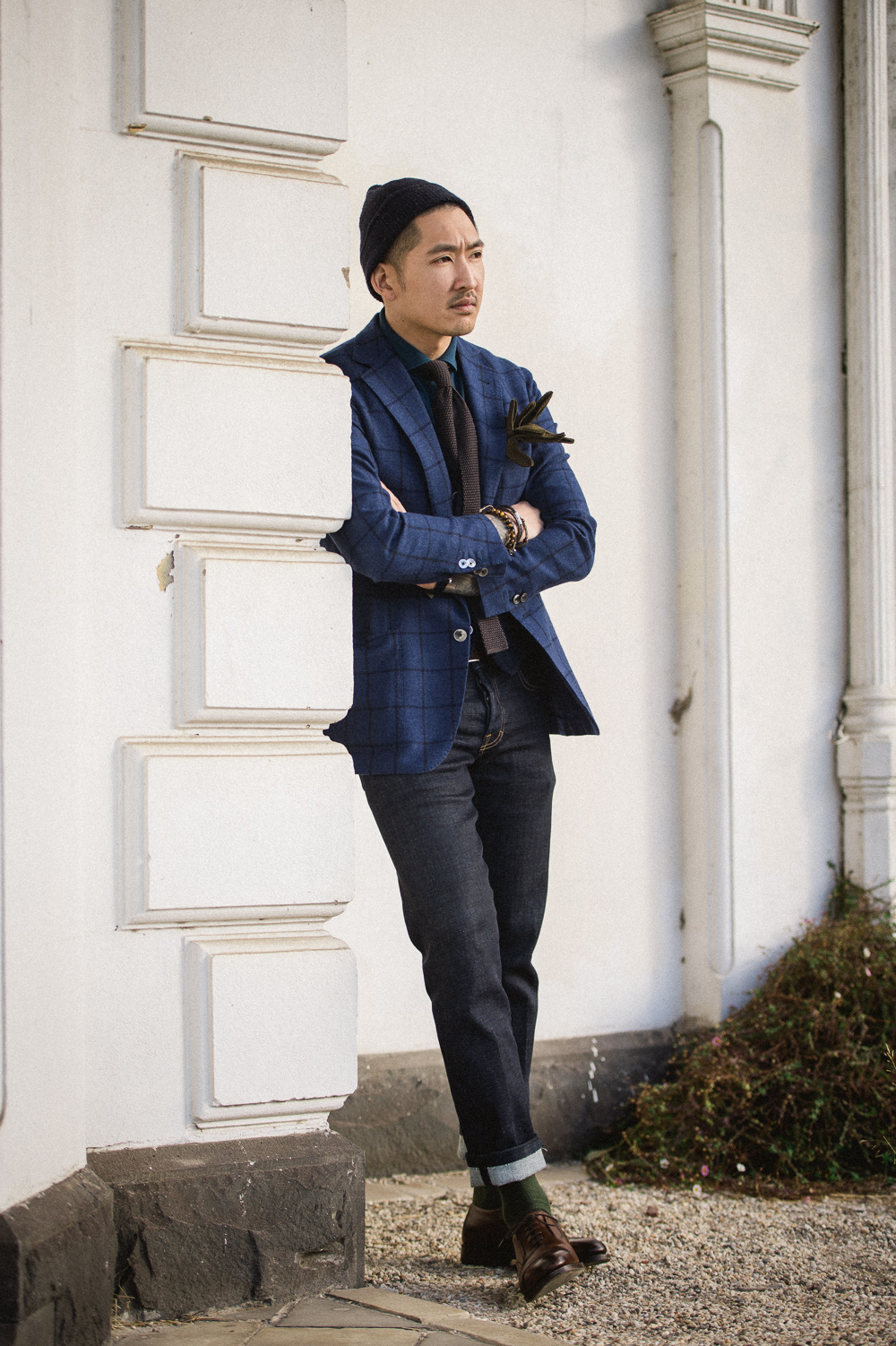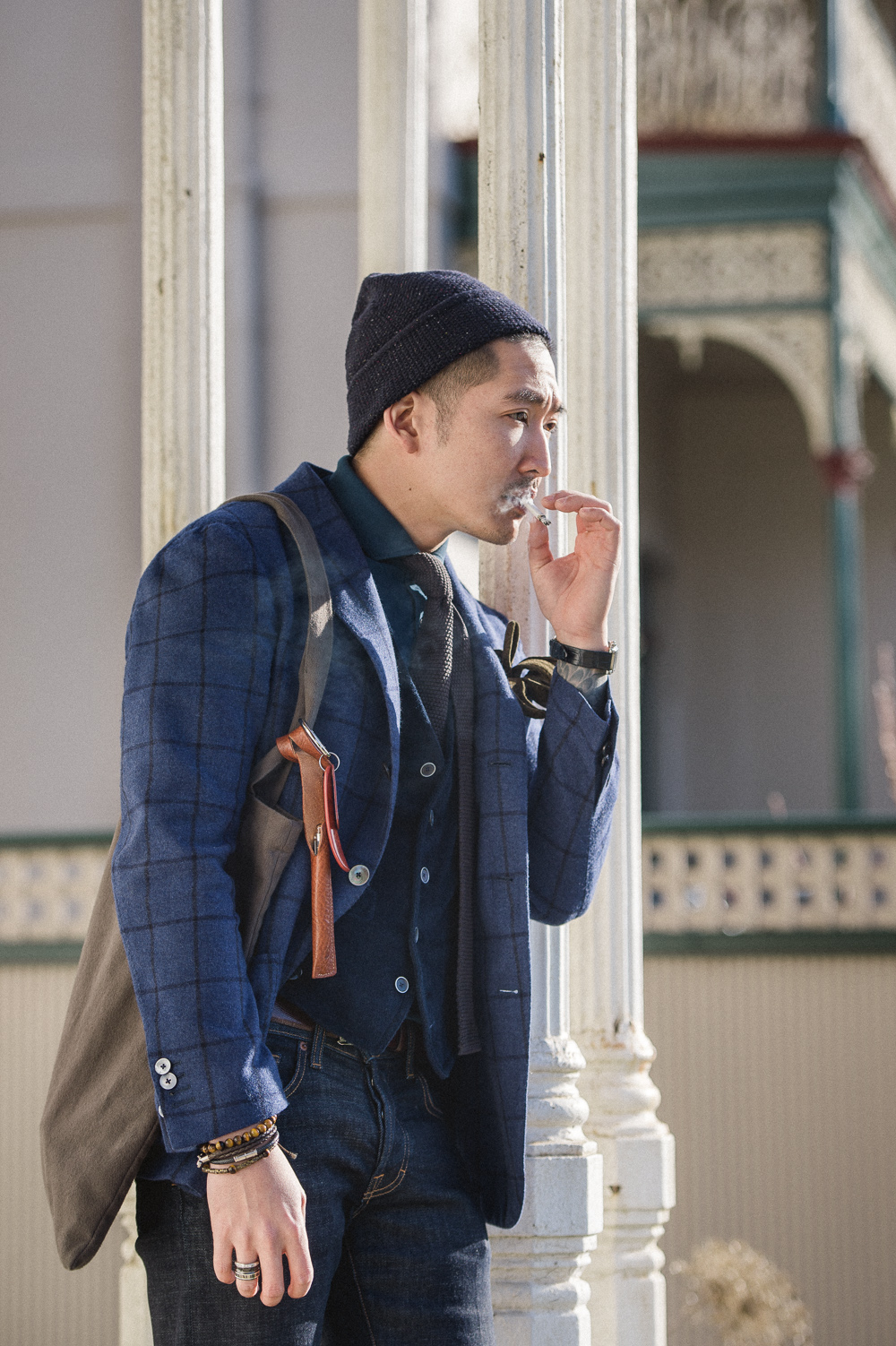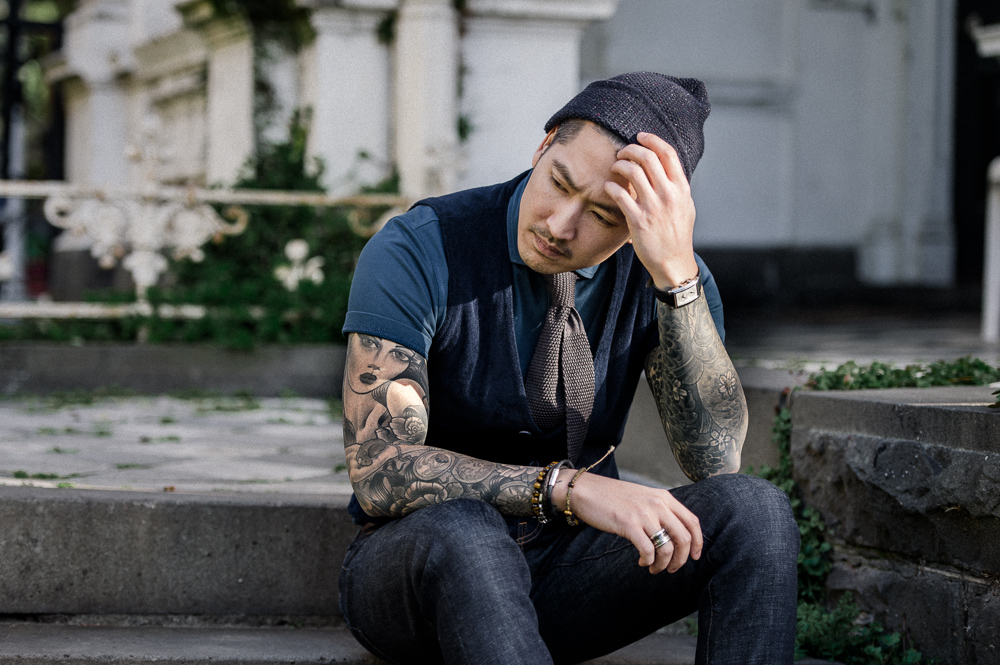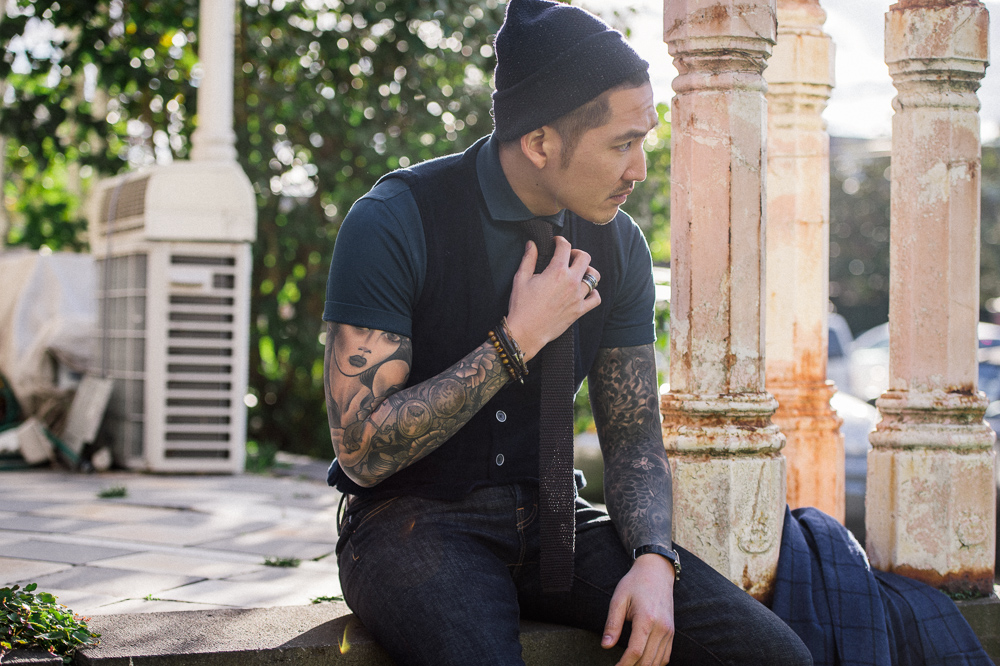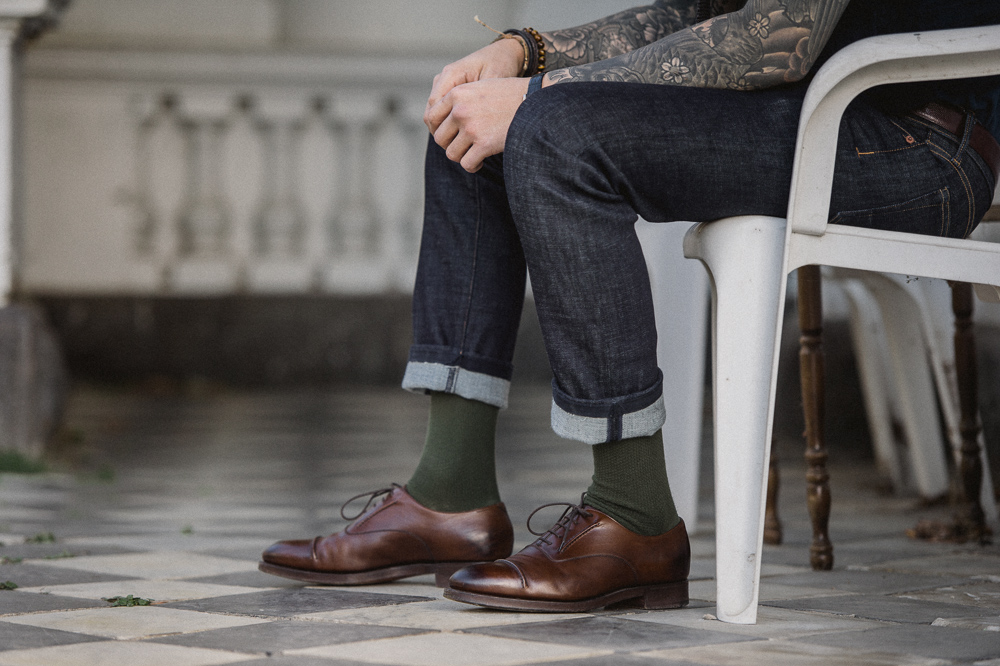 Nami Nguyen
Windowpane jacket: Pal Zileri | Tie: Tom Ford | Waistcoat: Lardini | Timepiece: Tiffany & Co | Jeans: Tom Ford | Shoes: Edward Green