I met Diana Kunanova at New York Fashion Week 2014 when I stopped her in her tracks to snap her street style. She was the coolest, fun-loving style blogger from Kazakhstan who recently moved to the States with her hubby of 2 years. We chit-chatted (as I normally do) and commented on how cool her crimped and pastel pink hair, and that we were "twins" (that's because I recently dyed my hair colour to a graduation of pink, red & violet). Since then, we exchanged Insta details and hanged out during our time in New York. She is the Creative Director of
International Fashion Bloggers of Korea
 (IFBOK) and she also has her own personal style blog called
Different Colors & Different Styles
.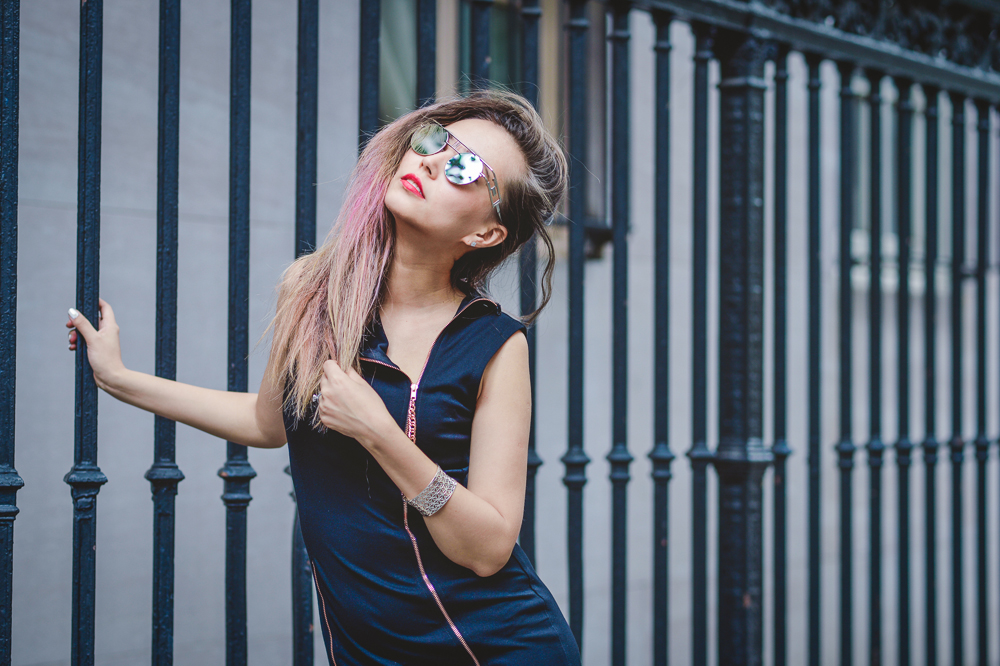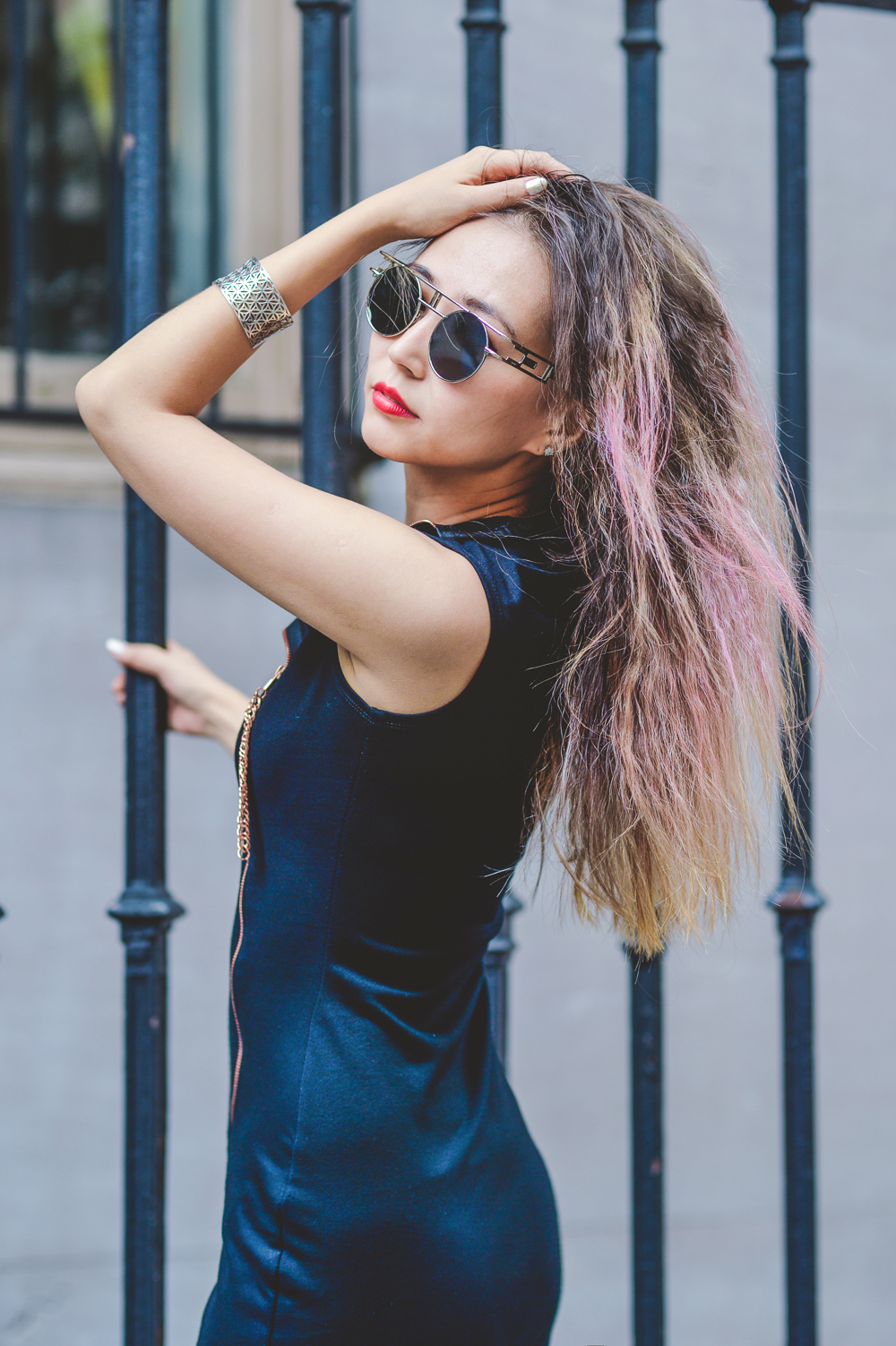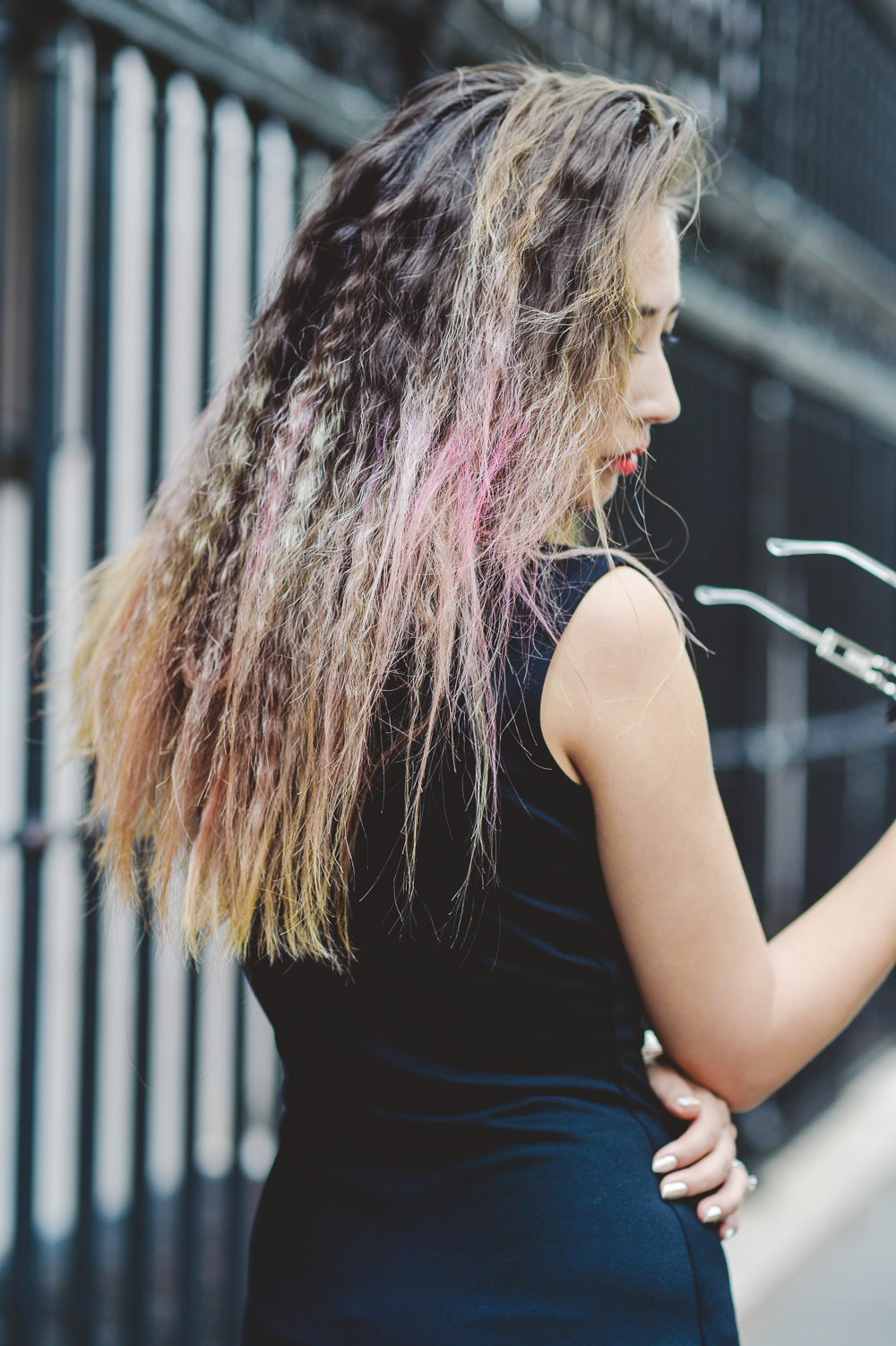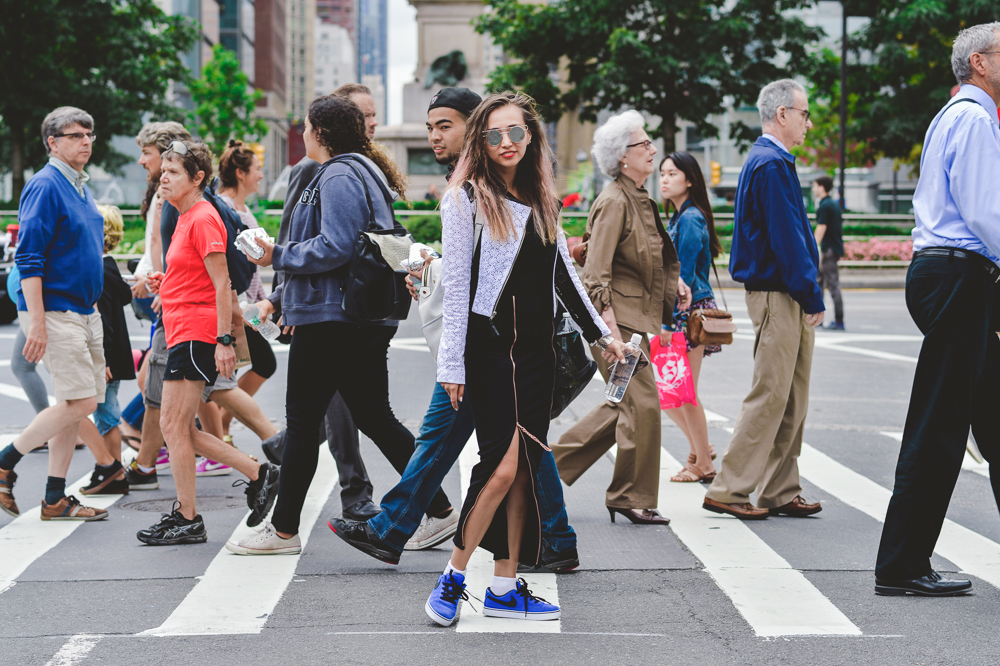 Diana is wearing Kahri by
KahriAnne
 taken in the streets of New York.
Five things we should know about you:
1. Sociable and friendly
2. Love to sleep
3. Born in Kazakhstan but moved out since 2009. My home is where my husband is.
4. Never thought I will do anything in Fashion
5. I wish I was an Egyptian Princess like Cleopatra (silly right?)
How did you become a style blogger?
When I moved to Korea, I was bored and I did not know what to do with my life. After graduating from Germany, I got inspired by following some bloggers and reading their blog, and then I thought I should blog about style. It took me a while to figure out what exactly did I want to blog about – my life, style, making friends, making money or just do it for fun. Gladly today, I have fun, make friends and some money so I can't complain!
Describe your style.
Chic, feminine and I am not scared to mix. I put things together according to how I feel that day but I'm also open to try something new. Korea has influenced my style greatly but now my style has changed  country has influenced my style, in Korea it was more Korean then European, now my Korean friends says that my style in US changed too.
Do you have a favourite Designer?
Kahri and Alexander Wang.
What do you enjoy most about Fashion Week?
Meeting new people and make friends like you! I'm very happy to meet amazing people, because they inspire me!
Anything else you would like to add?
Mmmm I guess, I love to be part of Fashion World, but I am not person who wears brands, I love stylish things, which has reasonable prices. If I found or win $10000 I would not spend it on clothing, I would give to my parent as a support or plan a trip with all my family somewhere, where it will be enough to spend. Also, I am big fan of Instagram, because you can meet real people from there. I met some of my friends via Instagram in Zurich, in Brussel, in Seoul, in Konstanz and in Kazakhstan.
Thanks so much Diana for all your pearls of wisdom and friendship. I miss you heaps and I hope to see you in Australia for Mercedes-Benz Fashion Week Sydney! x
Here's some behind the scenes…