It's pretty surreal to see an image of yourself on one of the hero shots for a reputable brand like Samsonite's. I'm a huge fan of Samsonite's luggage bags so it was absolutely no brainer for me to partner with Samsonite to bring you a little NYC travel content with their midnight blue, Samsonsite Cosmolite 3 range. Scroll down to get some insider tips on travelling 🙂
—
Images of me in Melbourne, taken by Alan Woo.
Images of me in New York, taken by Ruby Wong.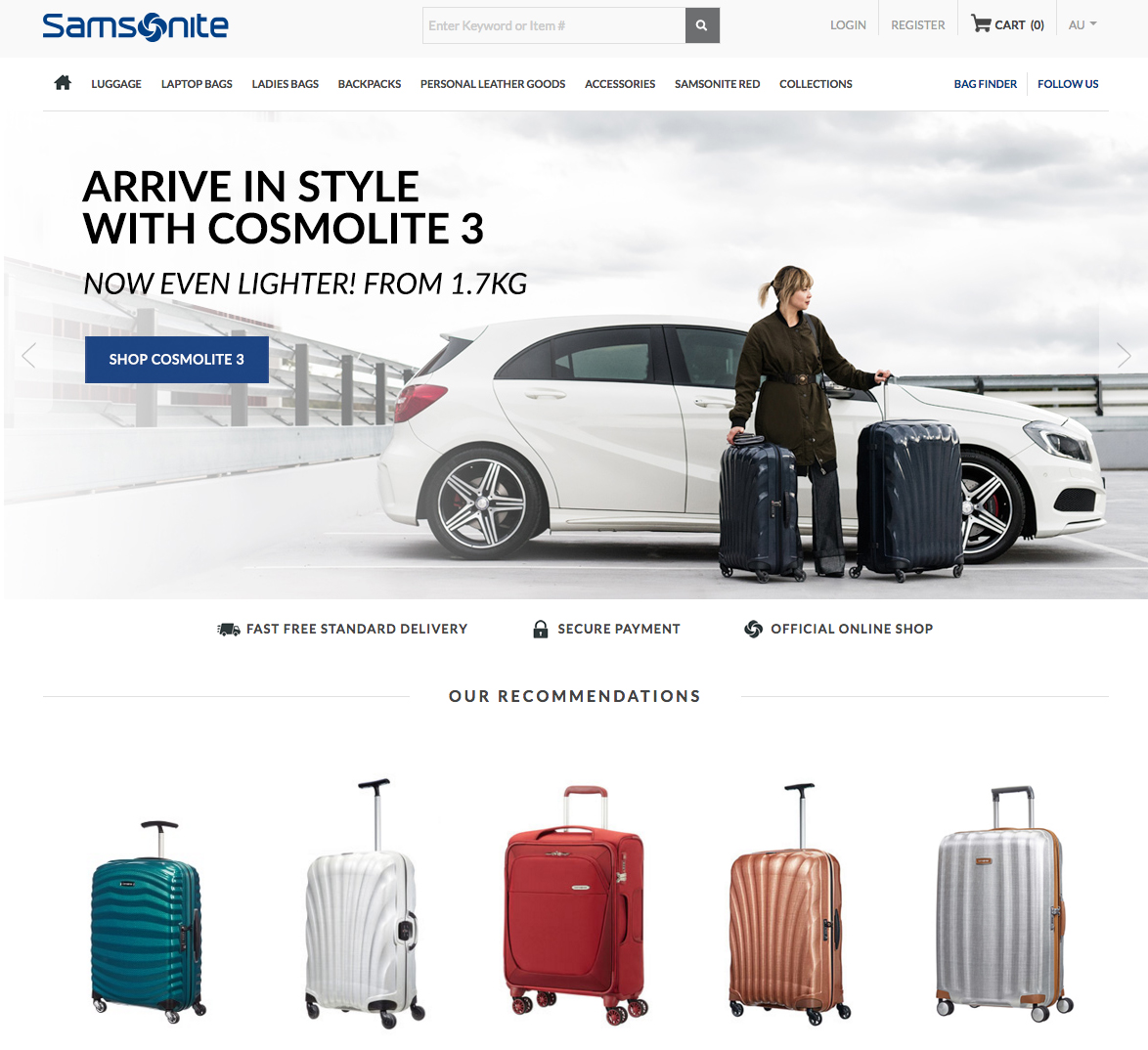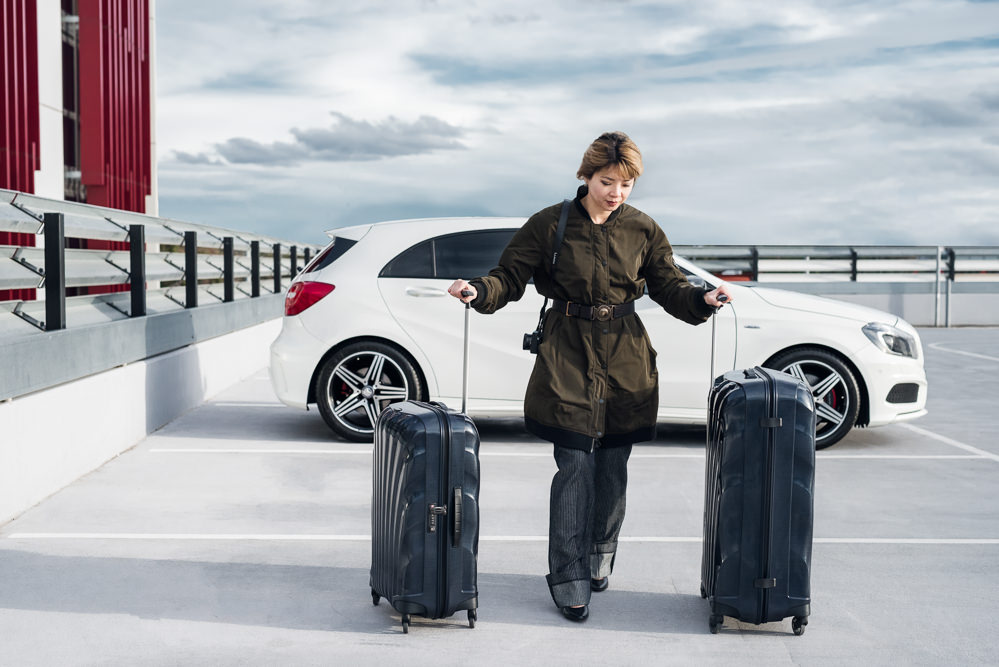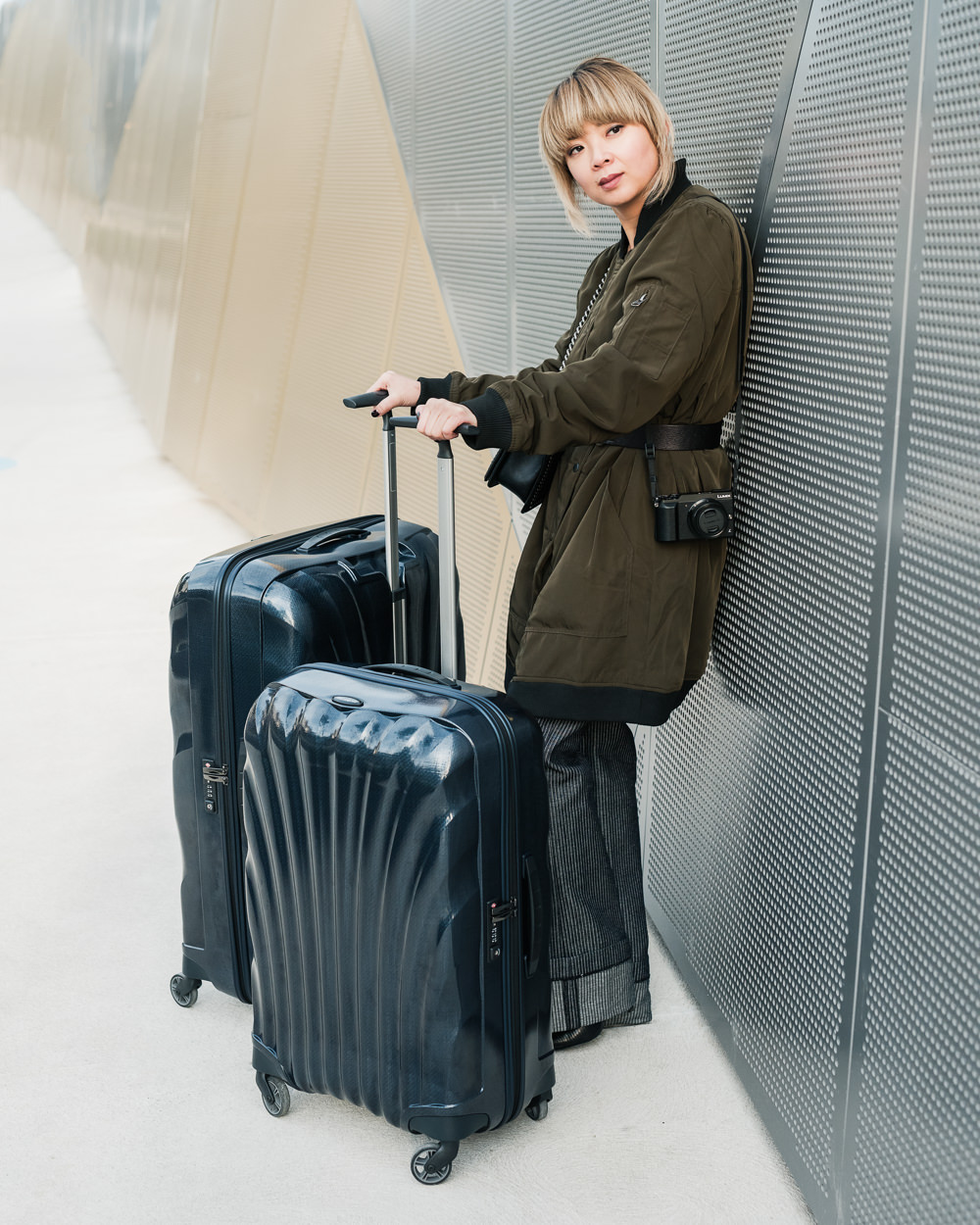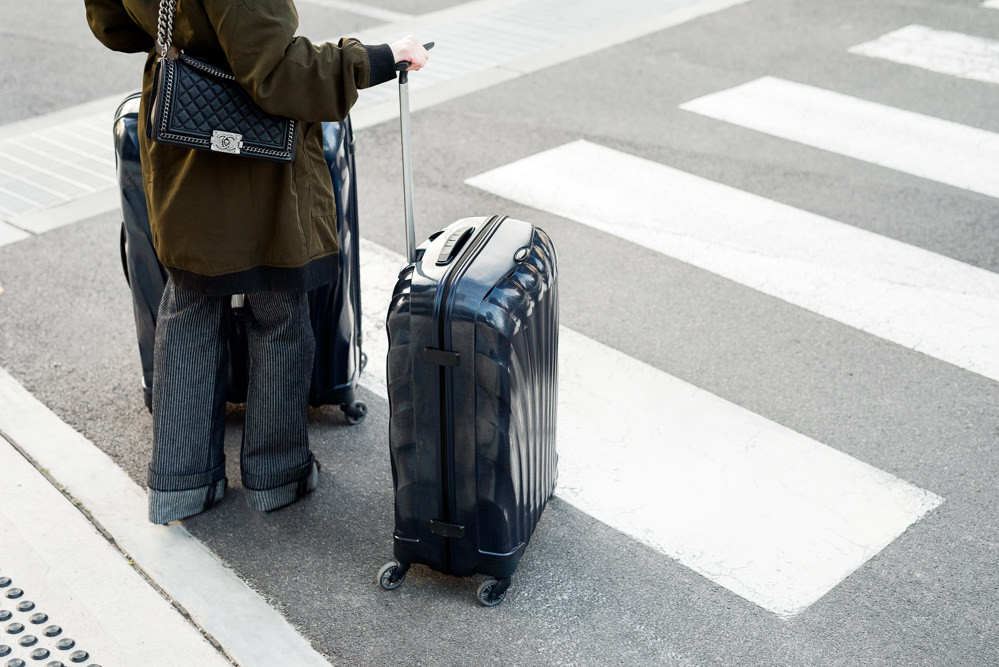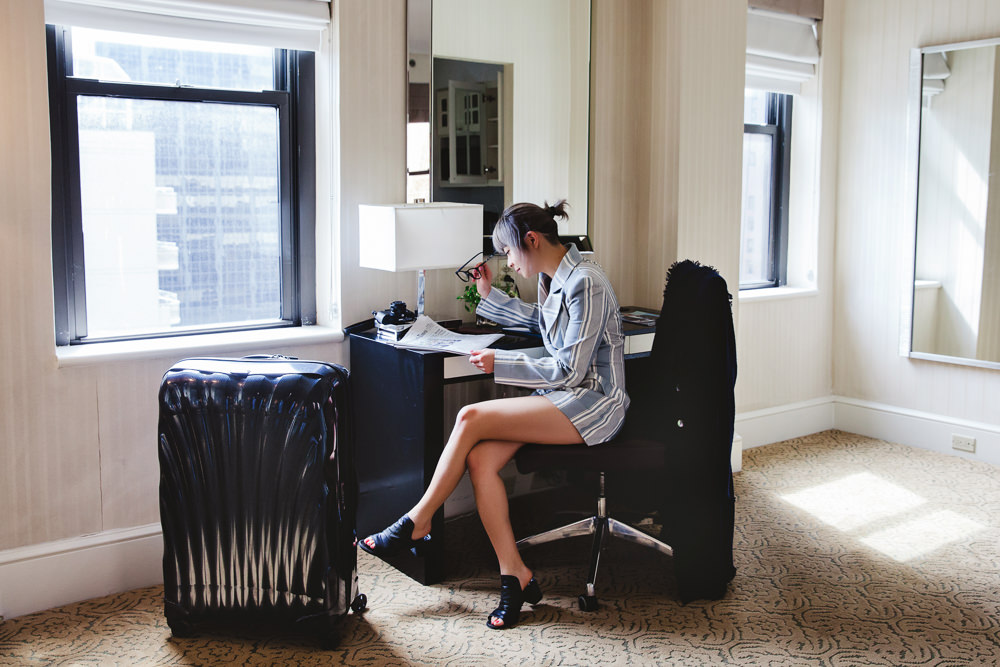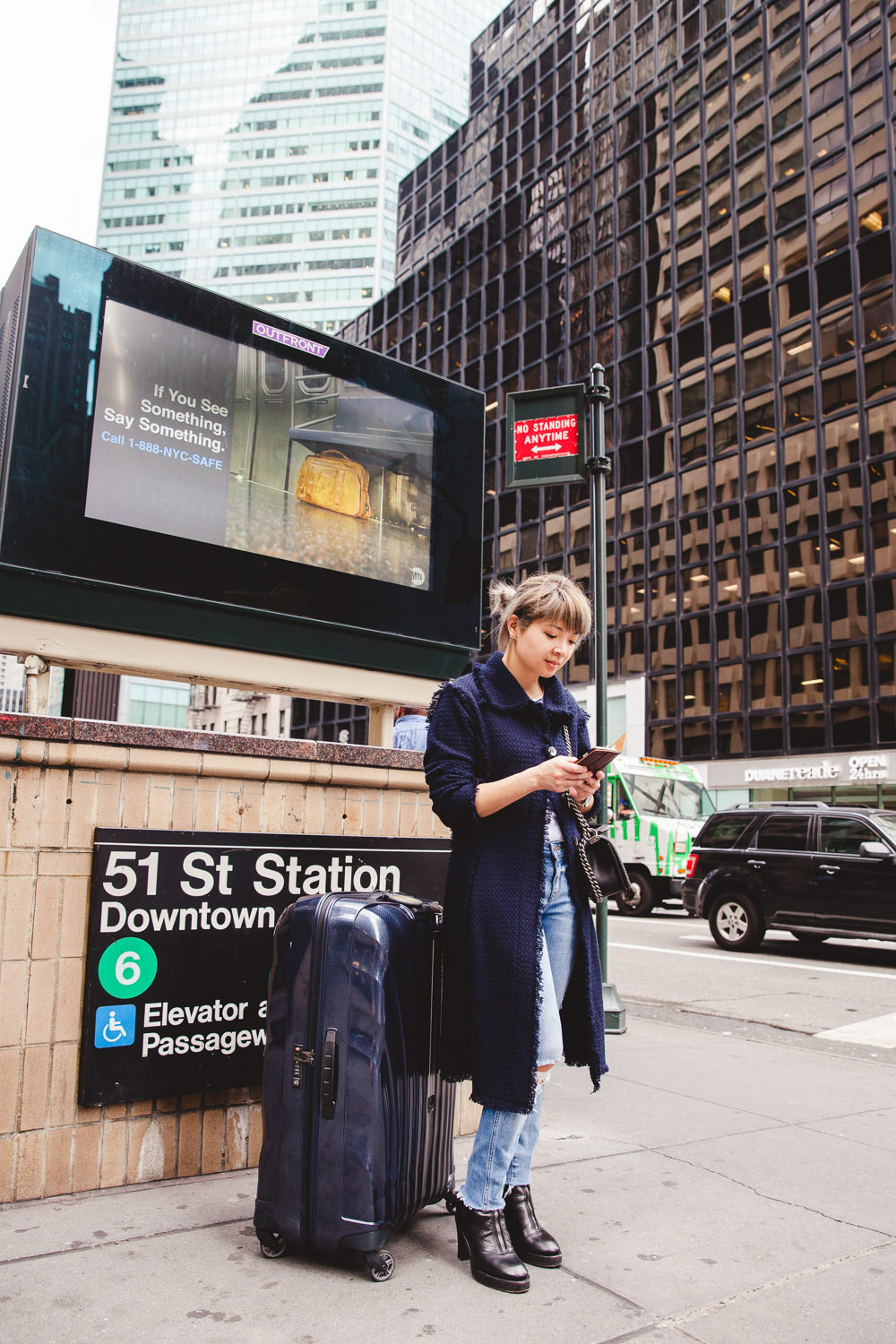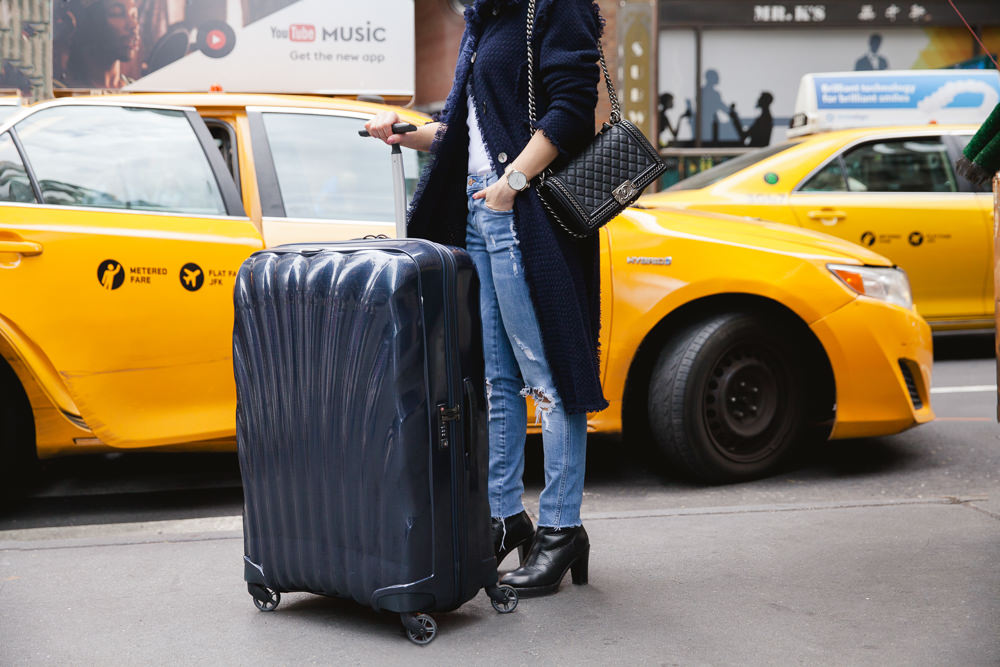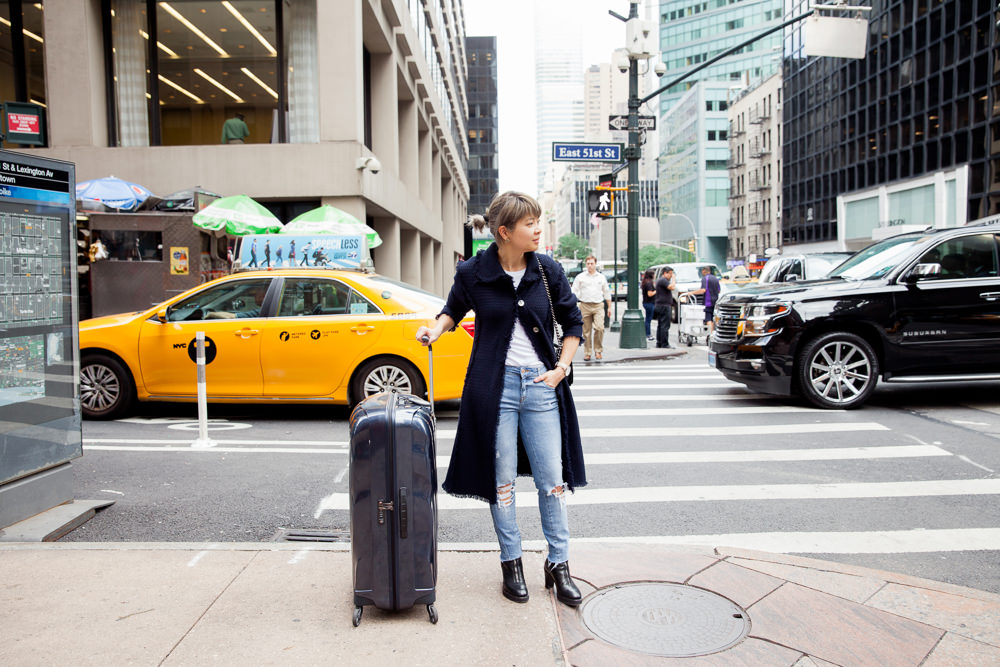 1. Where was your last trip?
My last overseas trip was to New York for September Fashion Week 2016. I spent most of my time in New York travelling upper and lower Manhattan, shooting street style at the major fashion shows like Marc Jacobs, Coach, Phillip Lim, Thom Browne to name a few. The biggest highlights of my trip were going to the Coach Varsity fashion event and re-sees, attending a two day fashion photography workshop and spending time with my good friends eating, shopping and creating travel content. Having my picture taken on top of the Rocks with a full landscape of city scrapers and the Empire State Building in the background was an epic moment.
2. As a photographer, it must be difficult to pack light. How do you get in under the luggage weight restrictions?
In order to pack light, you have to start with the most light-weight luggage bag you can find, and thankfully the Samsonite Cosmolite range are high quality, lightweight and brilliantly designed both inside and outside. I always judge the suitcase by how much I can pack inside. What I love about the Samsonite is that it's completely hollow with a slim side compartment so you can pack as much as you can. I normally hand carry all my valuable items such as my laptop, photography equipment and hand bags into the Samsonsite Cabin 55cms suitcase. Also it helps keep the luggage weight under 40 kgs.
3. How do you decide to cull items?
When I pack, I usually look at the number of days I'll be away, the weather and what I'll be doing. I always pack outfits that I can easily mix and match such a nice jacket, basic tees, pants, jumpsuits and two pairs of sneakers for everyday wear, and at least one nice outfit and heels for going out to a nice restaurant. Otherwise, I normally leave my suit case half empty so I can come home with new outfits. I decide to cull items if I've packed too many similar coloured tops and pants, or unnecessary toiletries or amenities.
4. What makes those you keep must haves?
I can't live without my Camera and laptop gear, hair straightener, comfortable shoes and coat, or my hair and skincare products. These are my essential items as I know it may be expensive and difficult to find when I'm overseas, especially if I'm travelling to a third world country.
5. How important is it to you that your travel look, including luggage, is chic and matches your aesthetic?
When I'm travelling, especially to Fashion Weeks, I think it's quite important to travel well by being efficient and chic. For example, you don't want to break a sweat or look uncoordinated while you are lugging an insecure looking, and heavy suitcase around without any spinners. I guess it's all about completing your overall look and aesthetic.
6. What's your favourite Samsonite luggage piece to travel with? Why?
The Cabin luggage 55cm spinner piece is definitely my favourite piece because it looks good, light weight, small and convenient to board with. I've even use the suit case as my feet rest on long international flights.
7. What's more important to you in luggage – strength or lightness?
Lightness!
8. What is your number 1 travel tip?
Always pack your most valuable and essential items in the Cabin bag, so you can easily access your bag whenever you need to, or if you need to claim back tax or declare anything at Custom.