The MBFWA Innovators runway was an exciting show for us, but an important one for the seven Fashion Design Studio students from TAFE NSW who were chosen to present at this year's Sydney fashion week. The show provided a fresh perspective to Australia's emerging talent that was unconventional. Amelia Akle, EWOL, Ann Xiao, CASEA, Handsy Swimwear, Richard Giang and YOHANA were part of the the lineup and here are my favourite looks from the runway.
CASEA by Cassie Hewitt – Her collection stole the show for me. I loved Casea's modern take on the traditional Chinese cheongsam and the traditional Spanish mantilla; matched with big bold tassel earrings and fresh floral headpieces. As red is the colour trend of this resort season, it was evident throughout her entire collection which had vibrant signature prints, luxurious fabrics and craftmanship.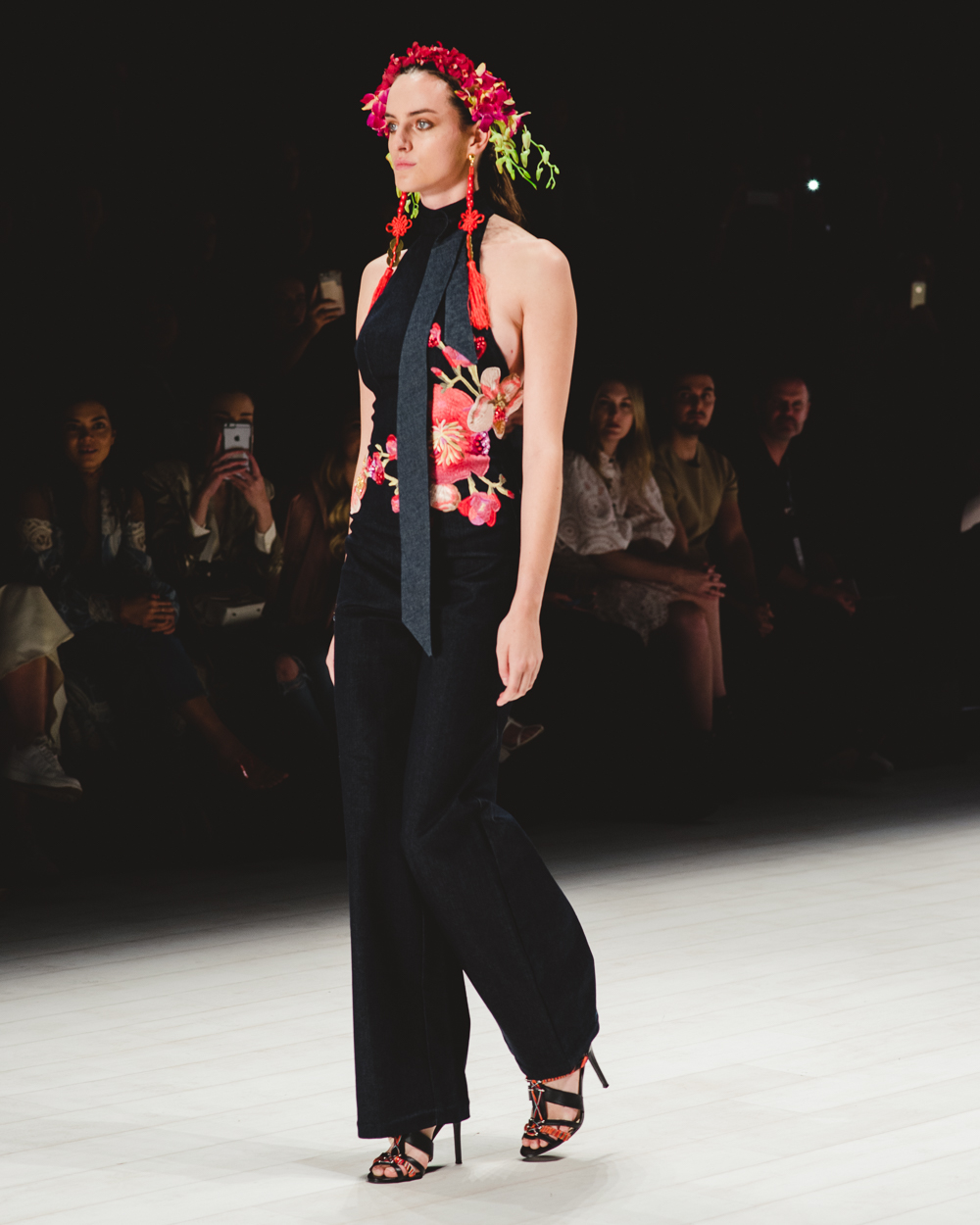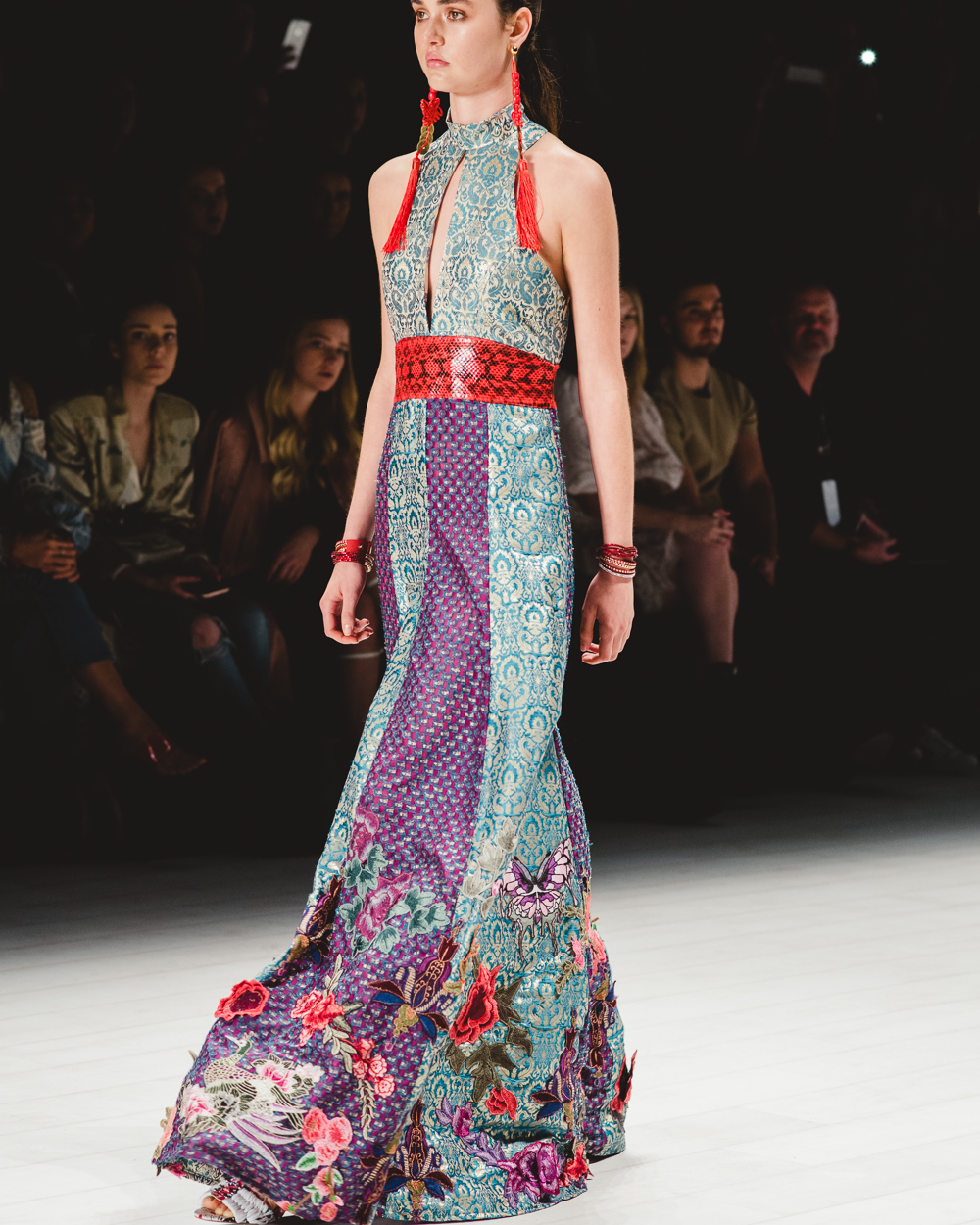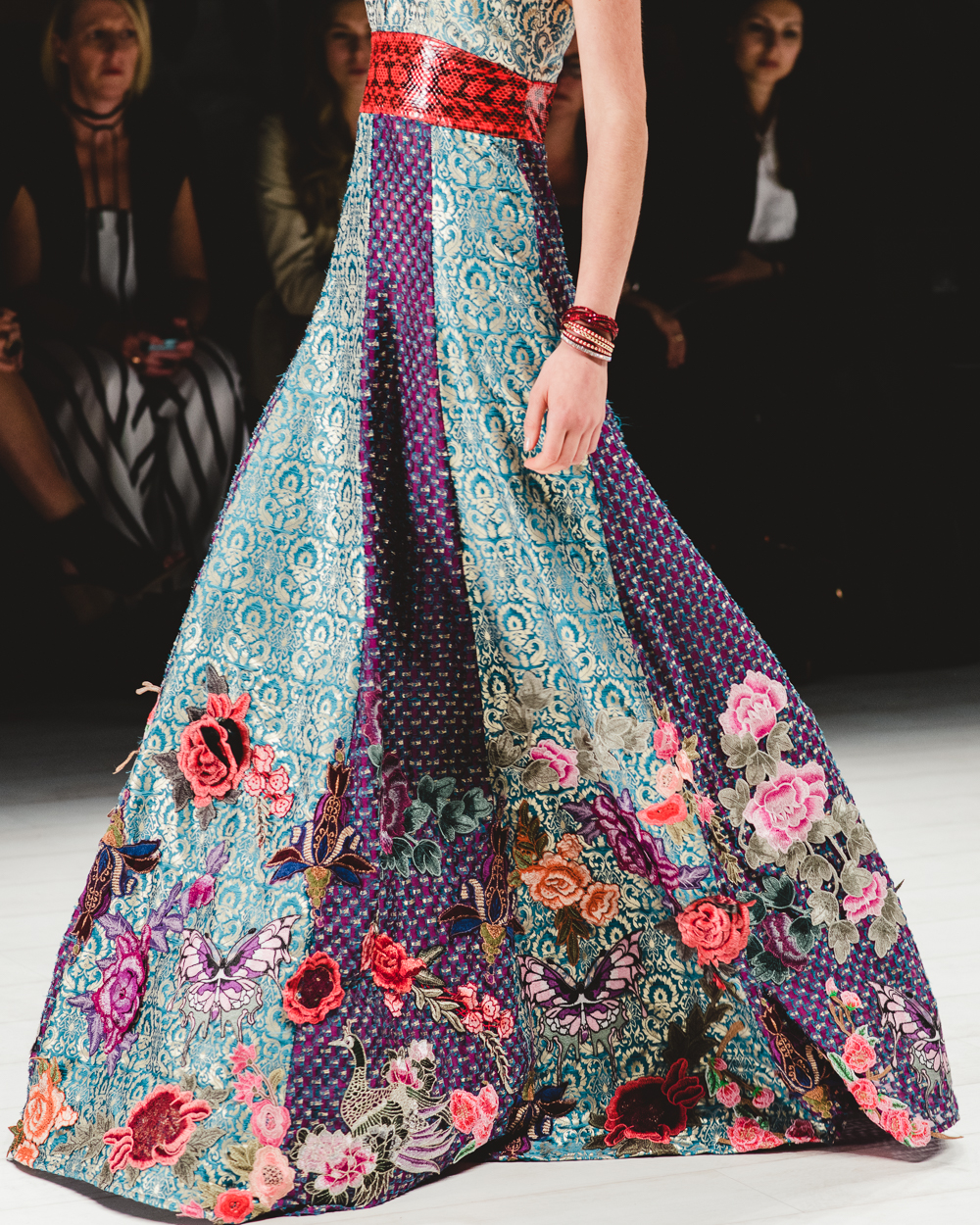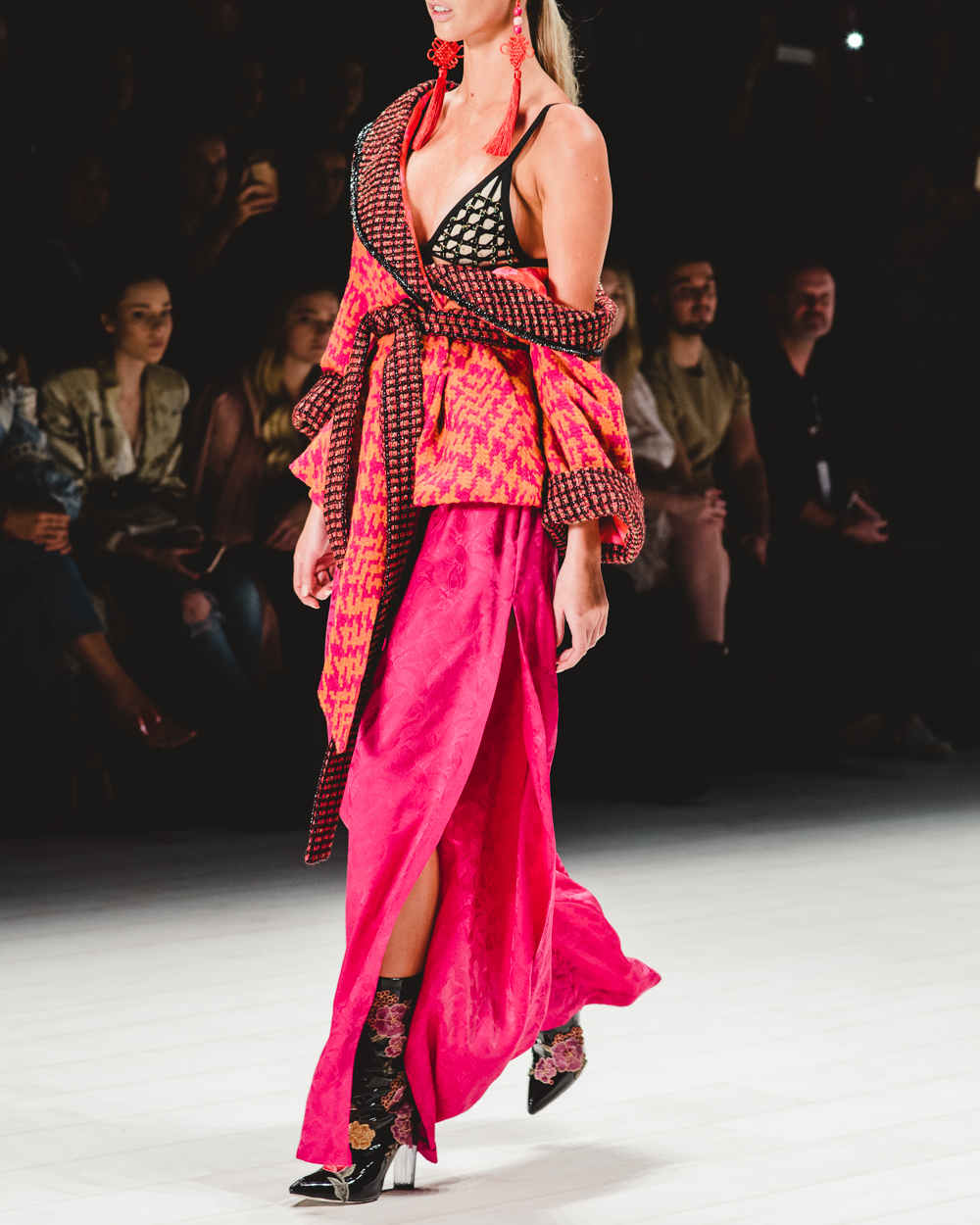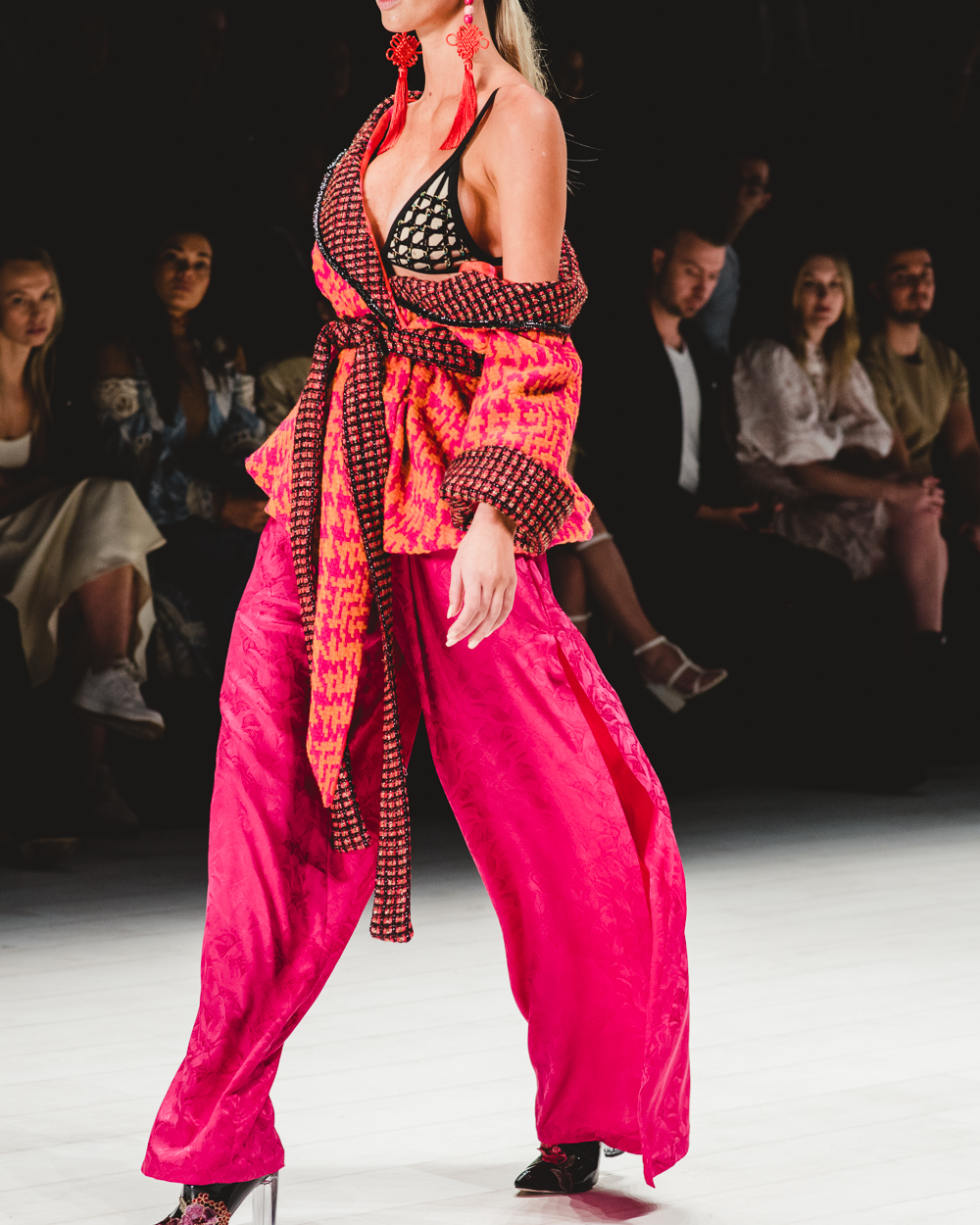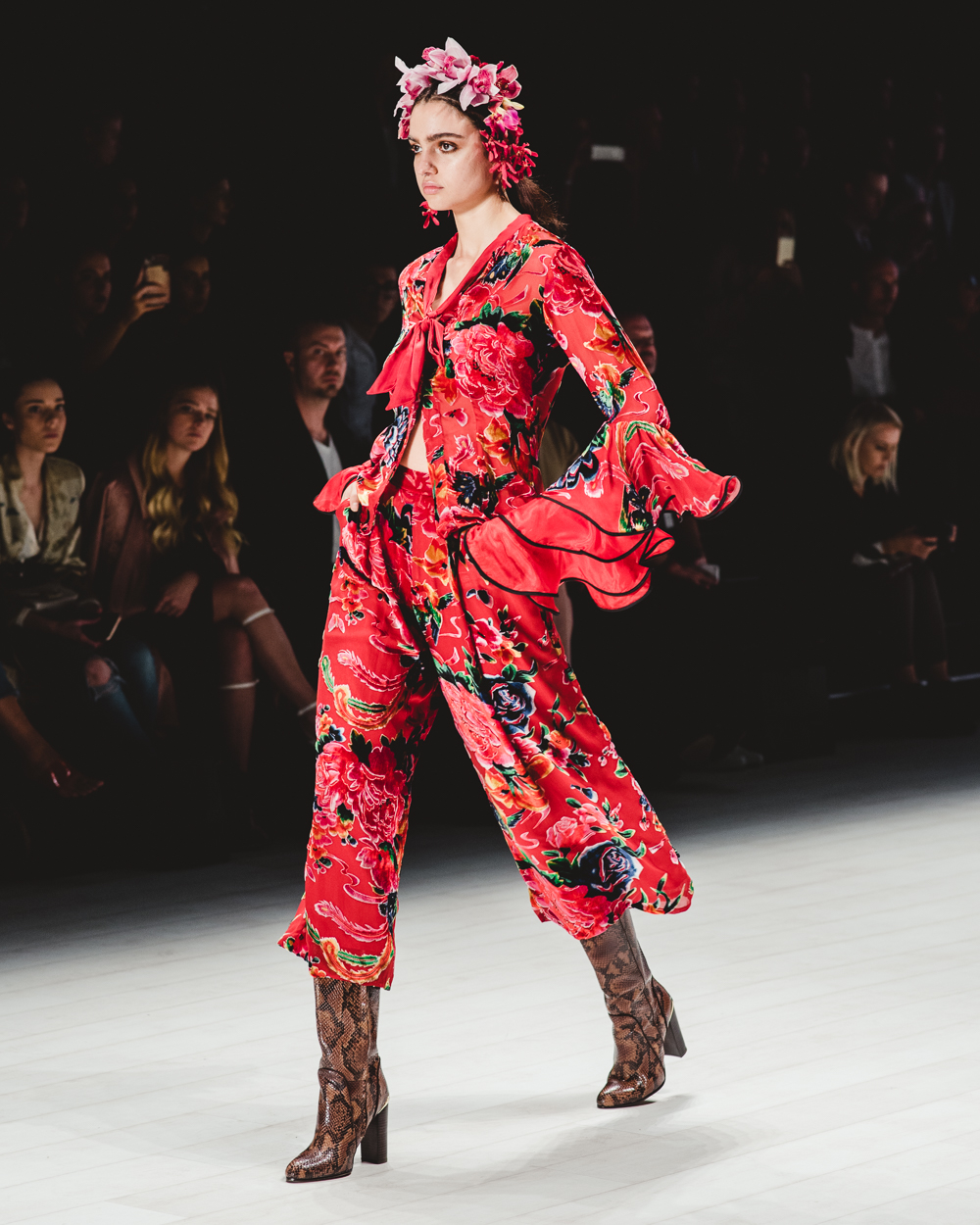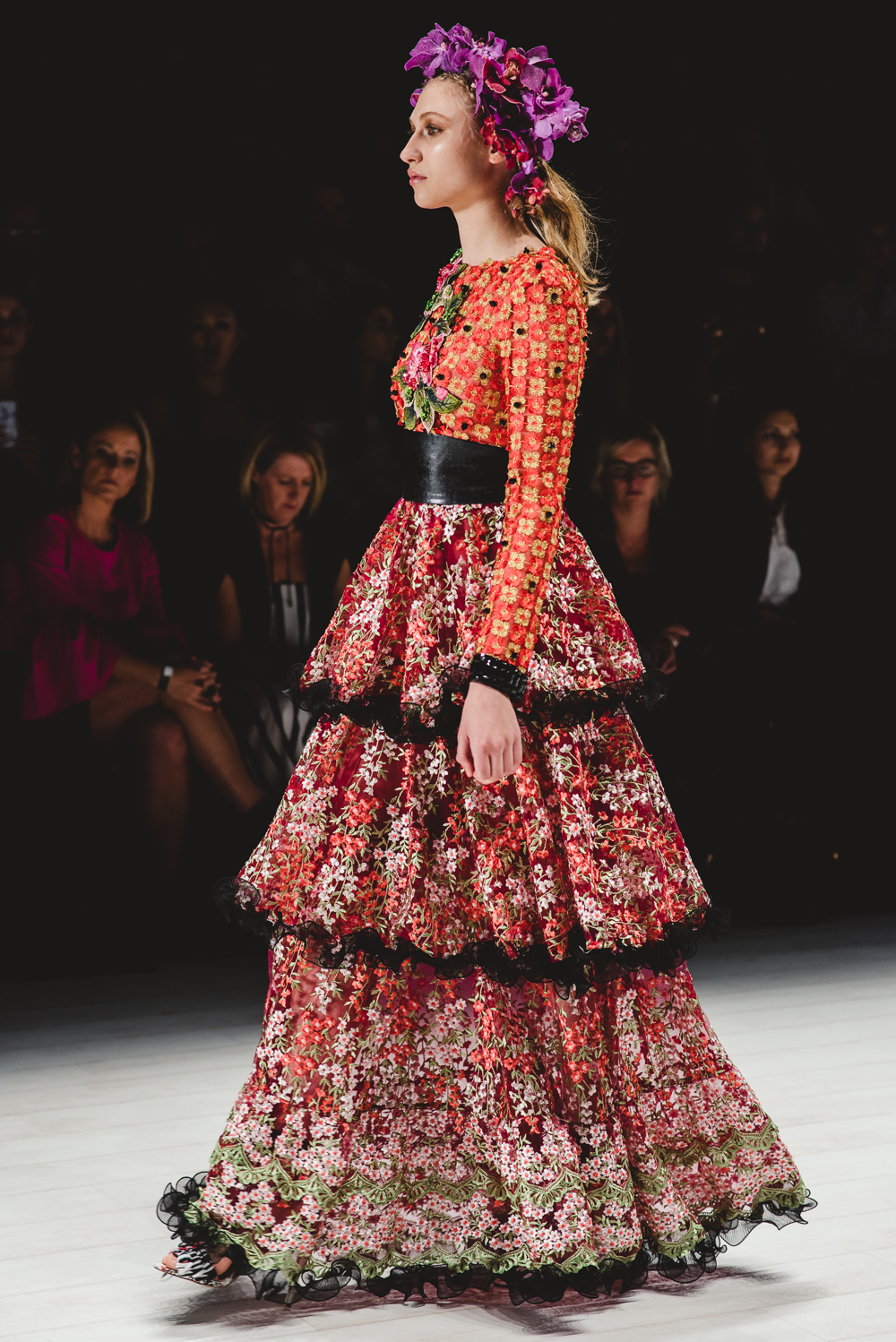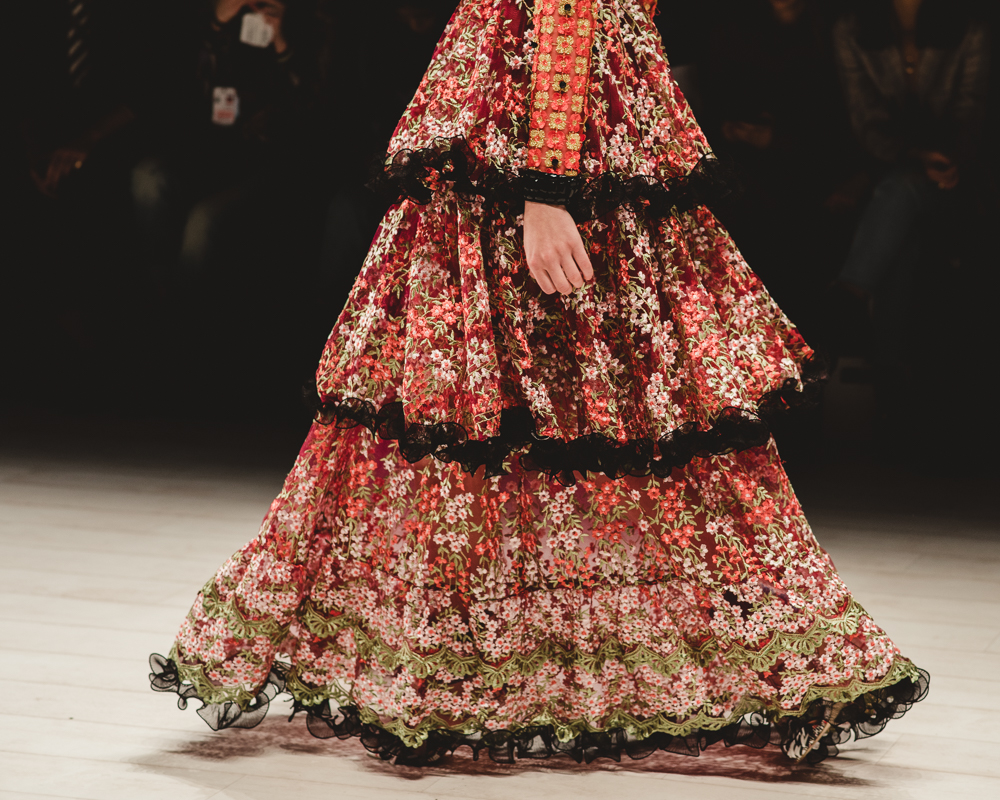 A.N.X by Ann Xiao – a wearable street wear collection which consisted of layering shirts on oversized shirts with bell sleeves, graphical text which looked like Chinese characters, and many horizontal and vertical lines. I loved how the pieces of the ribbon fabric dangled as the models walked past.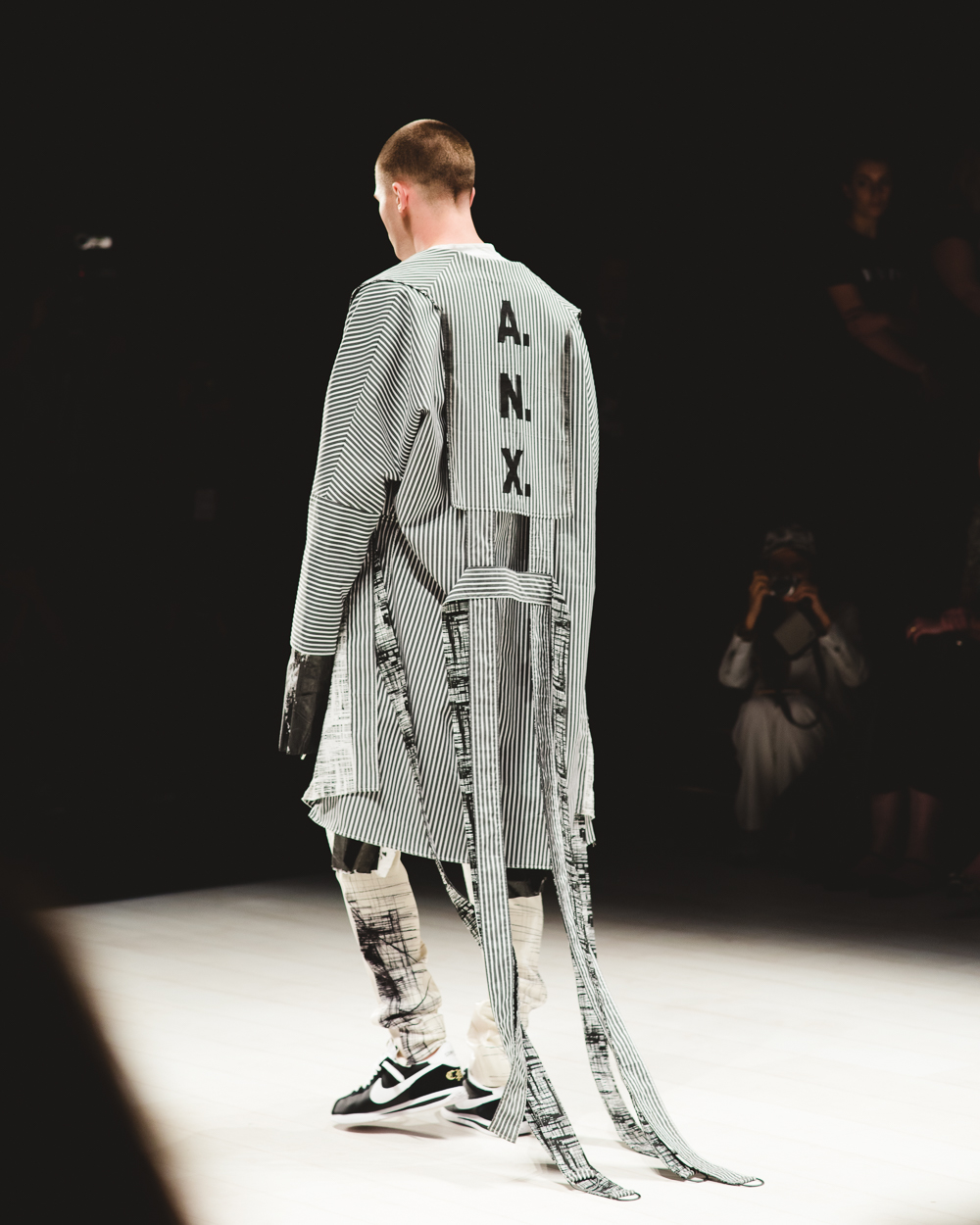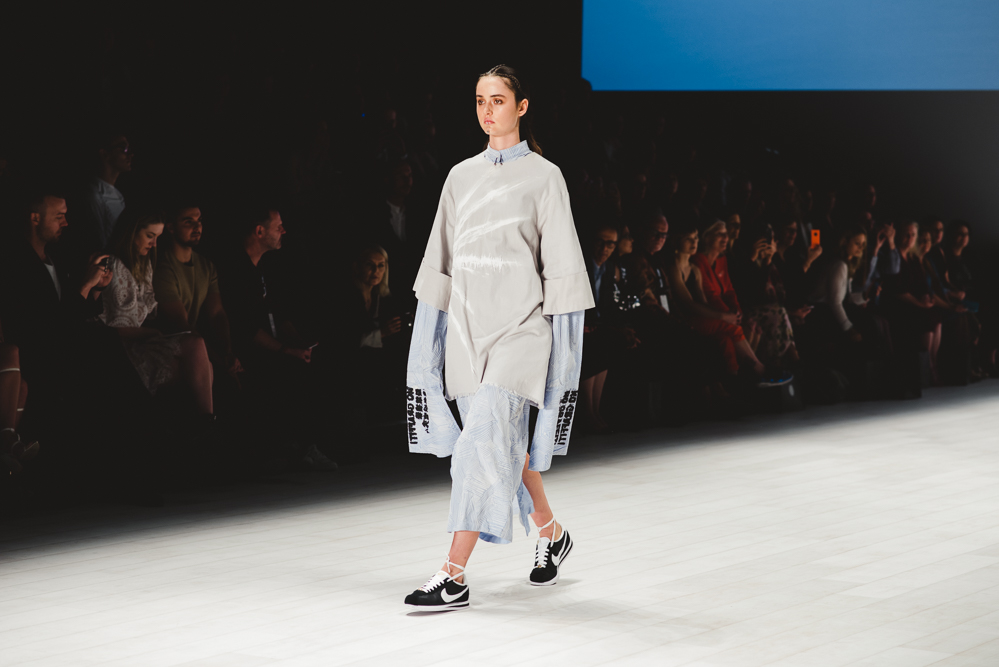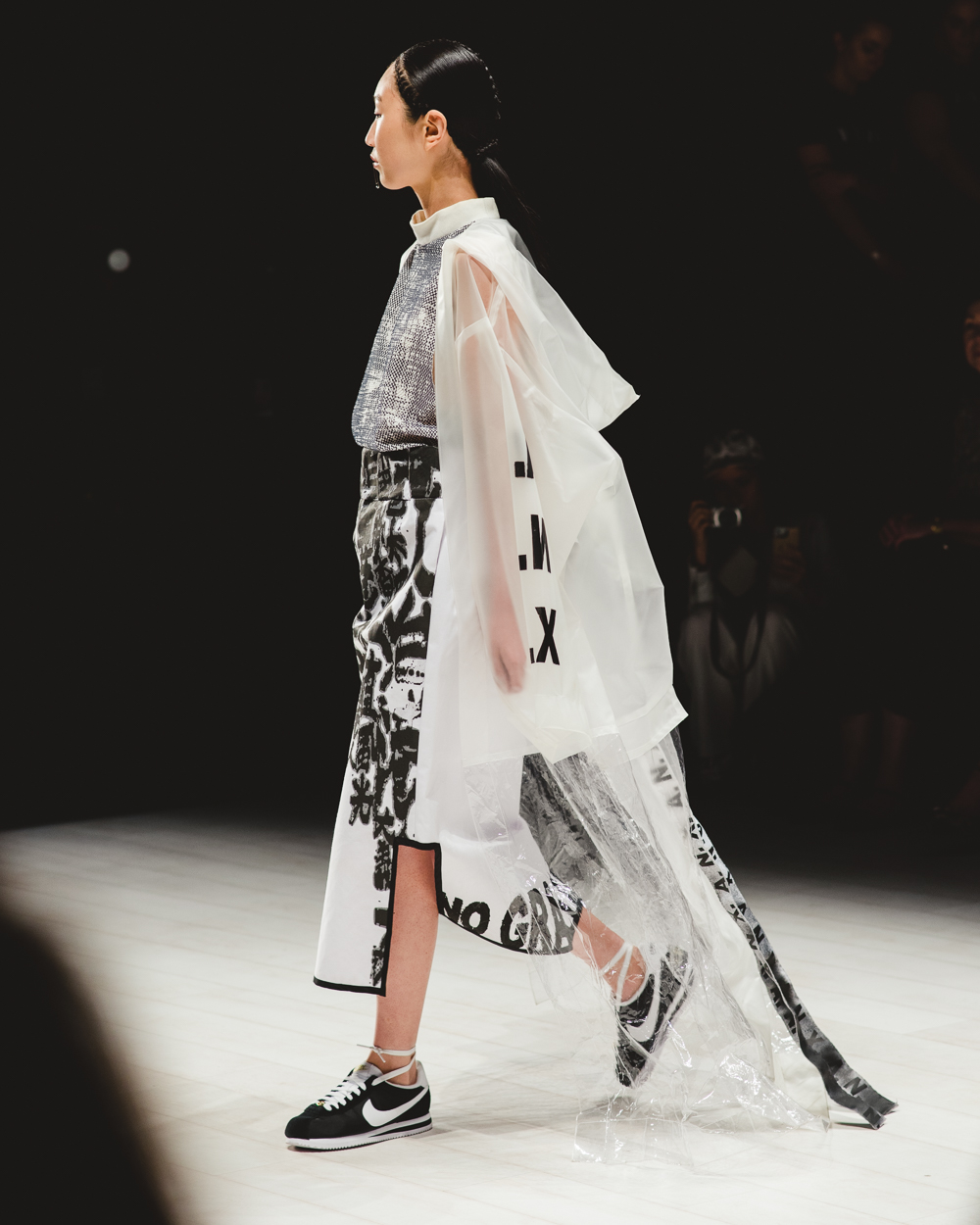 Richard Giang – with a background in architecture, Richard designed a collection that incorporated unique elements, techniques and textural fabrications. My eyes couldn't help but gazed upon the incredible "crocodile" or "lizard" piece which stood out from the model's white silky tailored suit. The wrap-pants was also particularly cool too.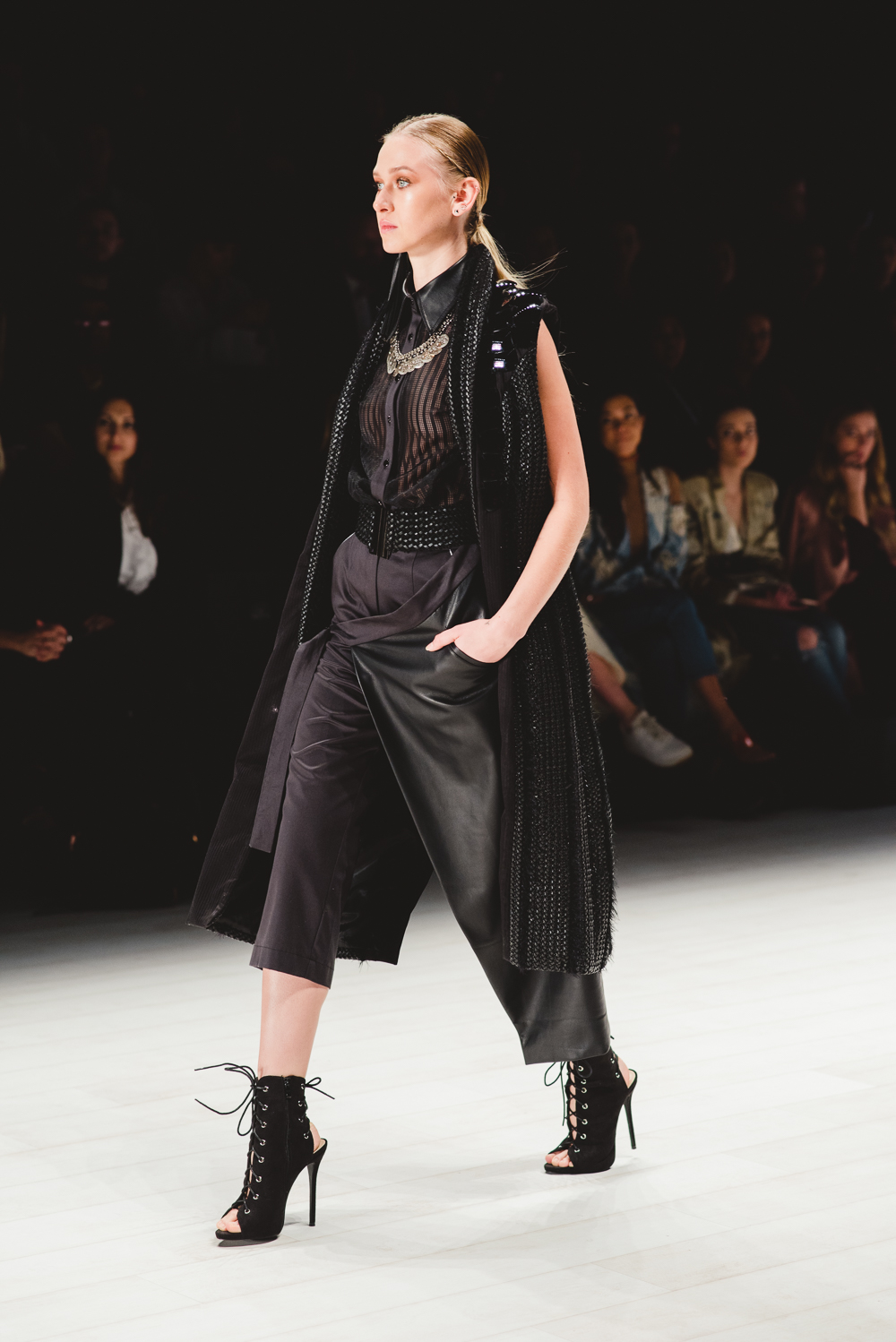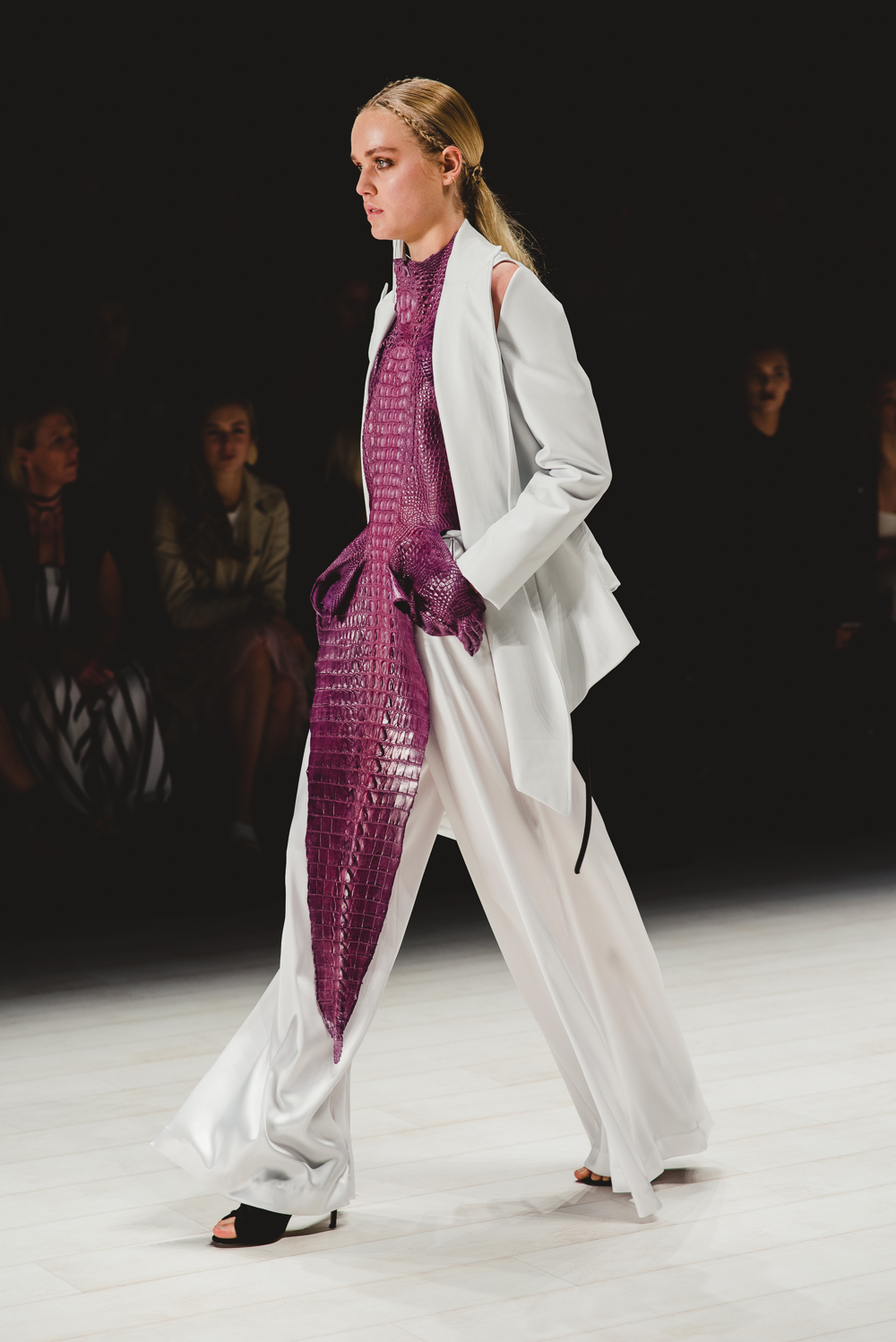 EWOL by Angela Lowe – her collection was vibrant, quirkiness and colour which reflected the movement against the norm. There were lots of metallic fabrics, embellishments, ruffles and beads sewn onto the garments. It was a lot of fun to watch!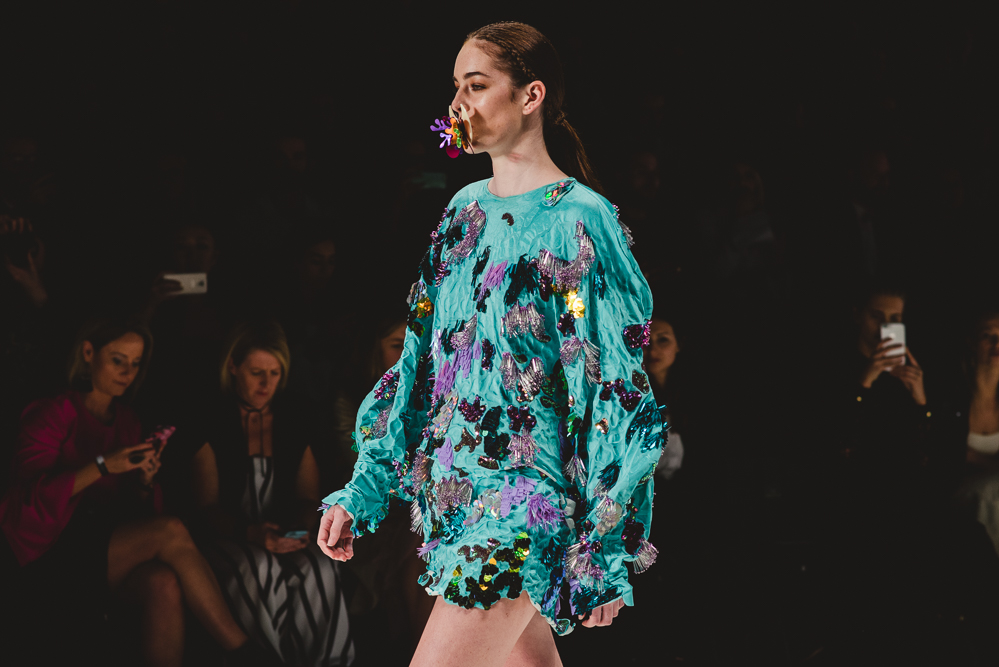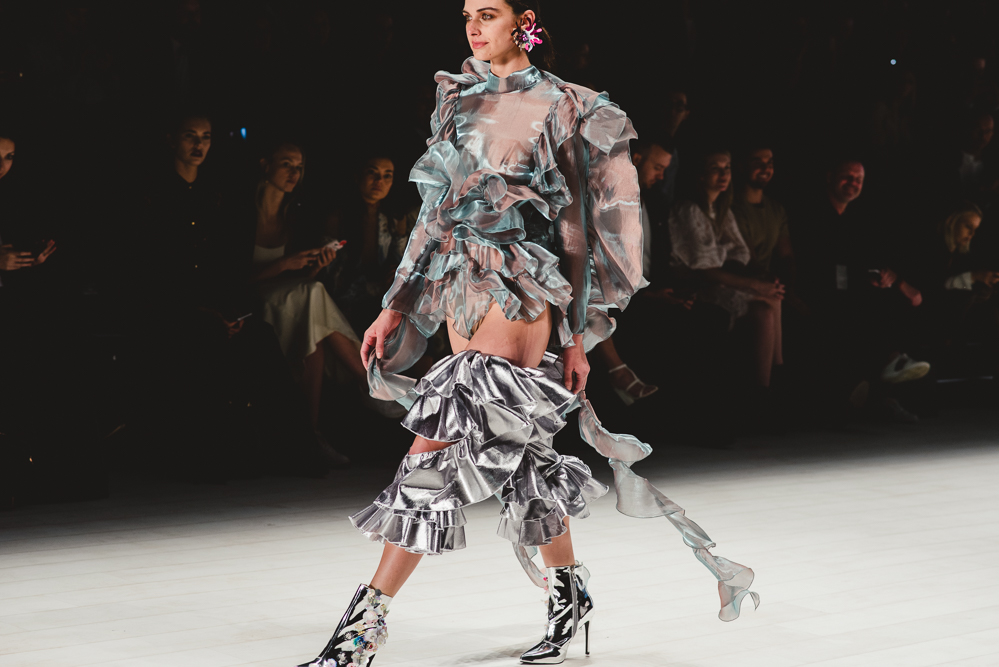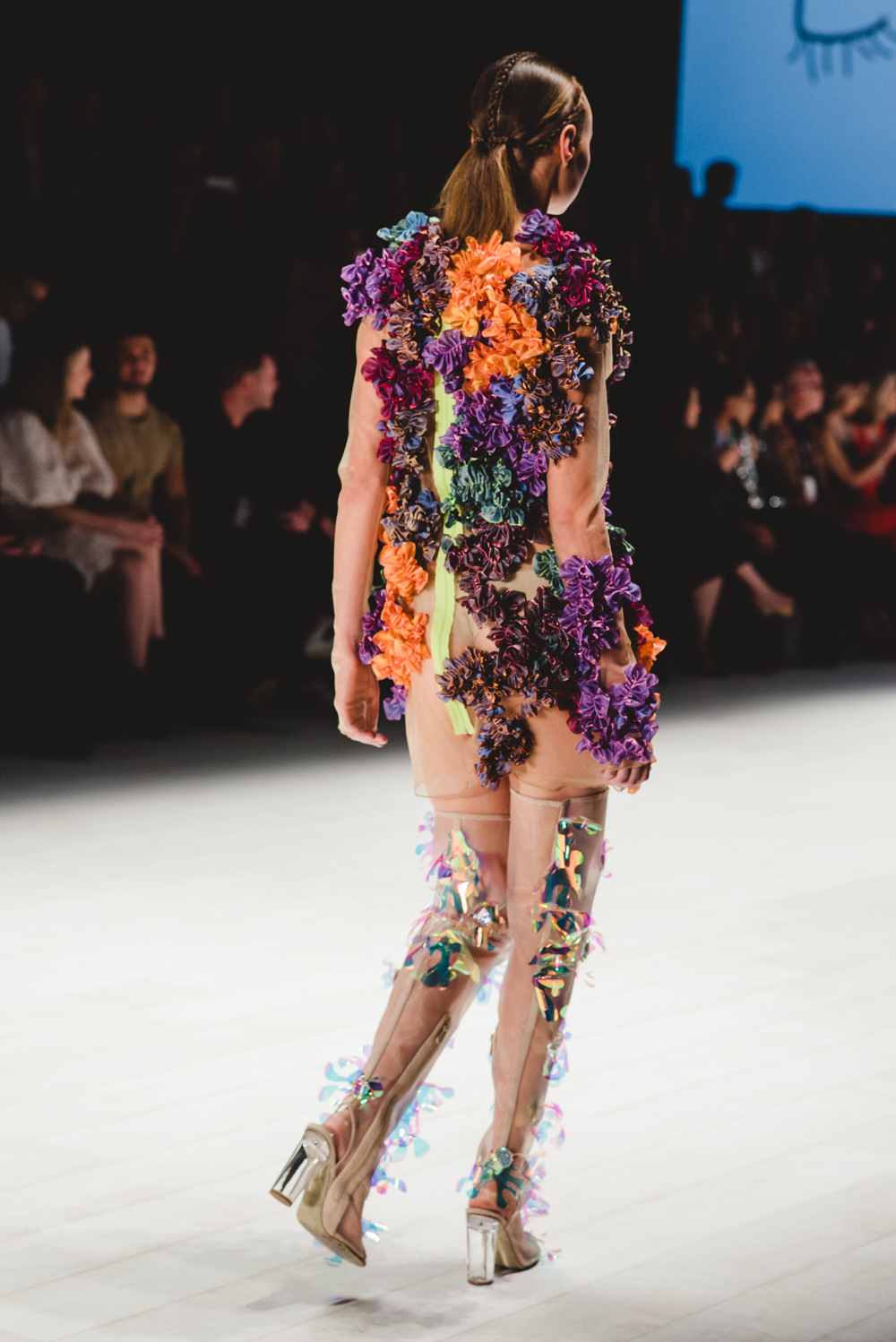 AKLE by Amelia Akle – her collection is feminine, girly and and a rebellion against traditional femininity. My standout piece was the long sleeved pastel pink textured dress with a tartan patterned crop top wrapped around the chest.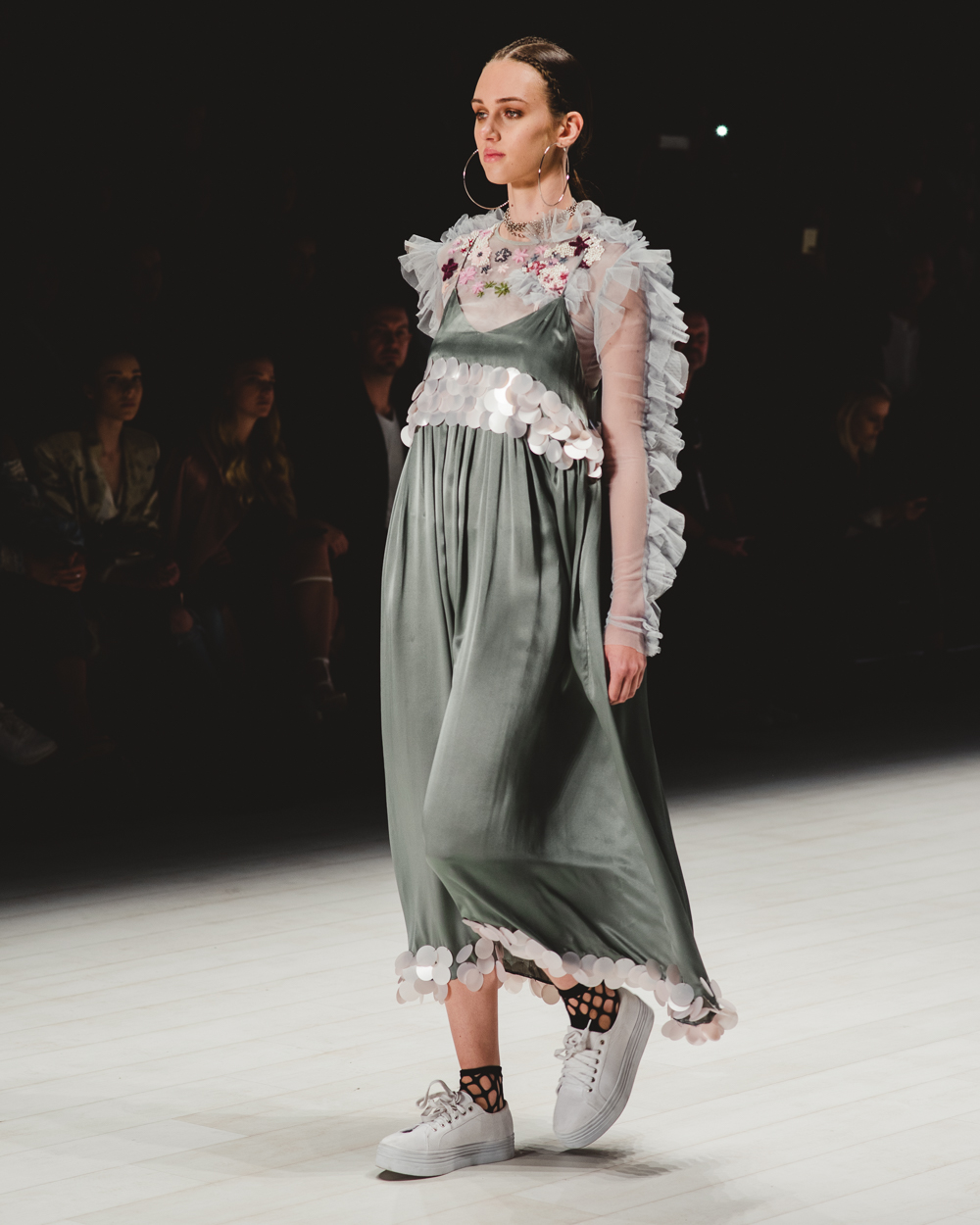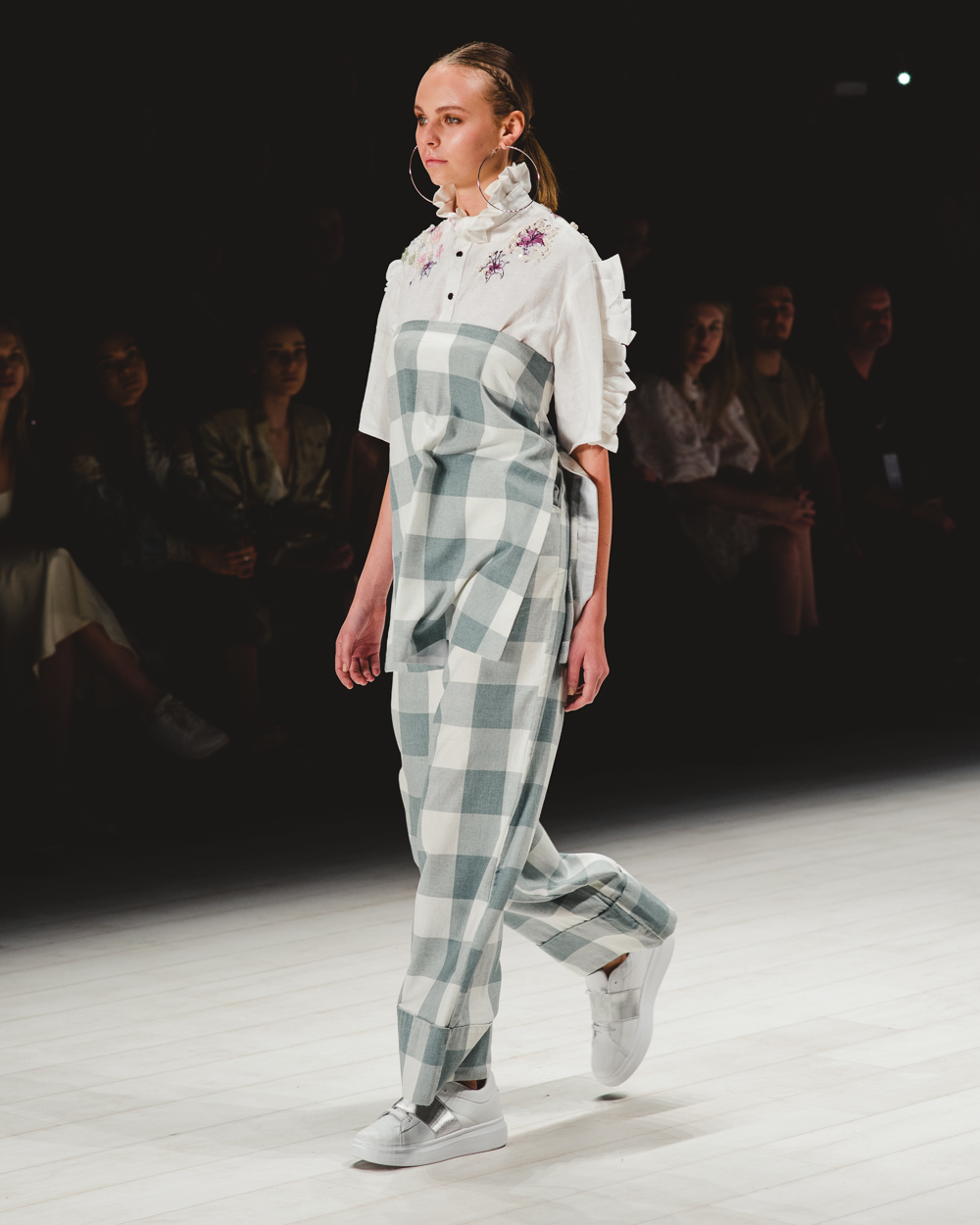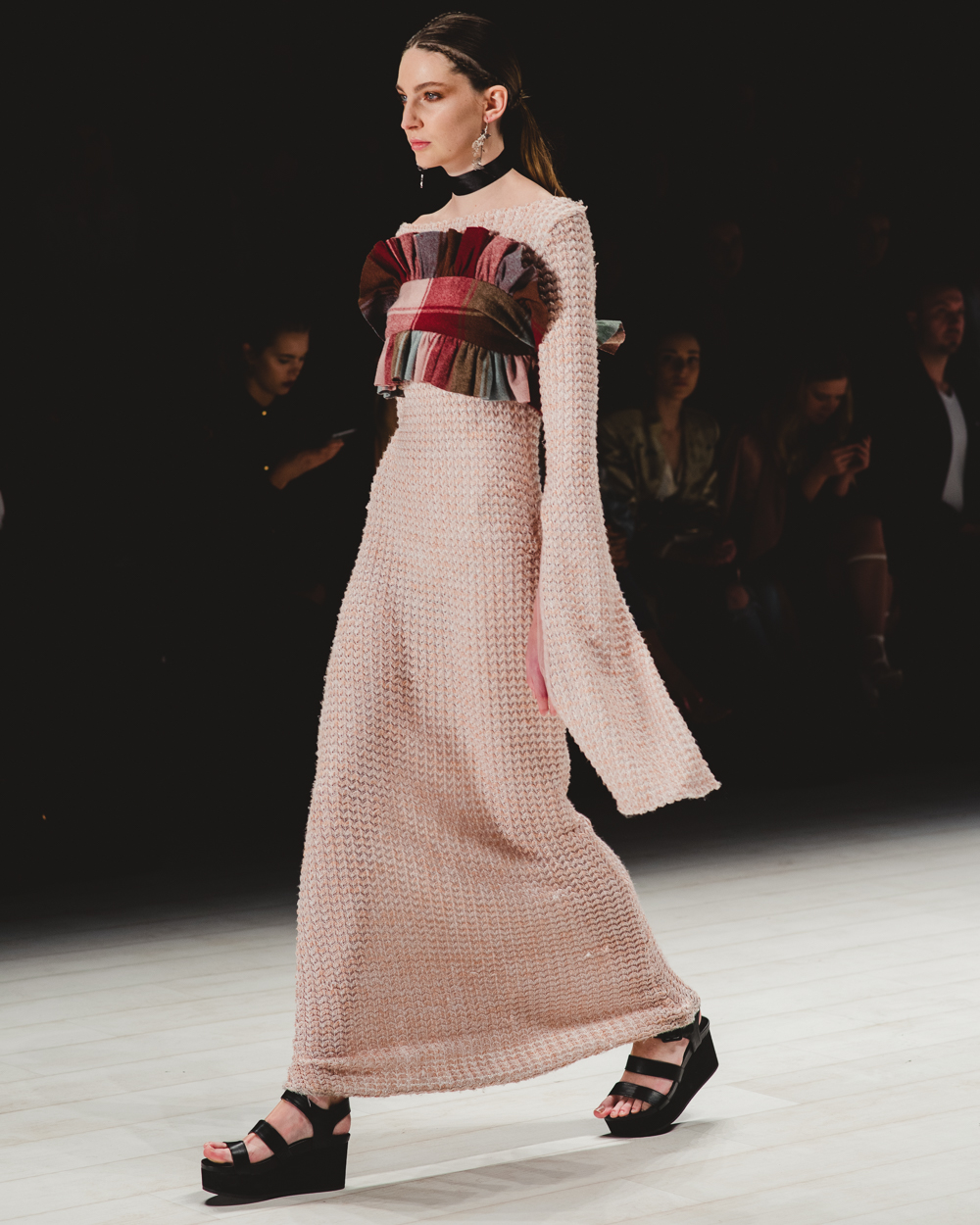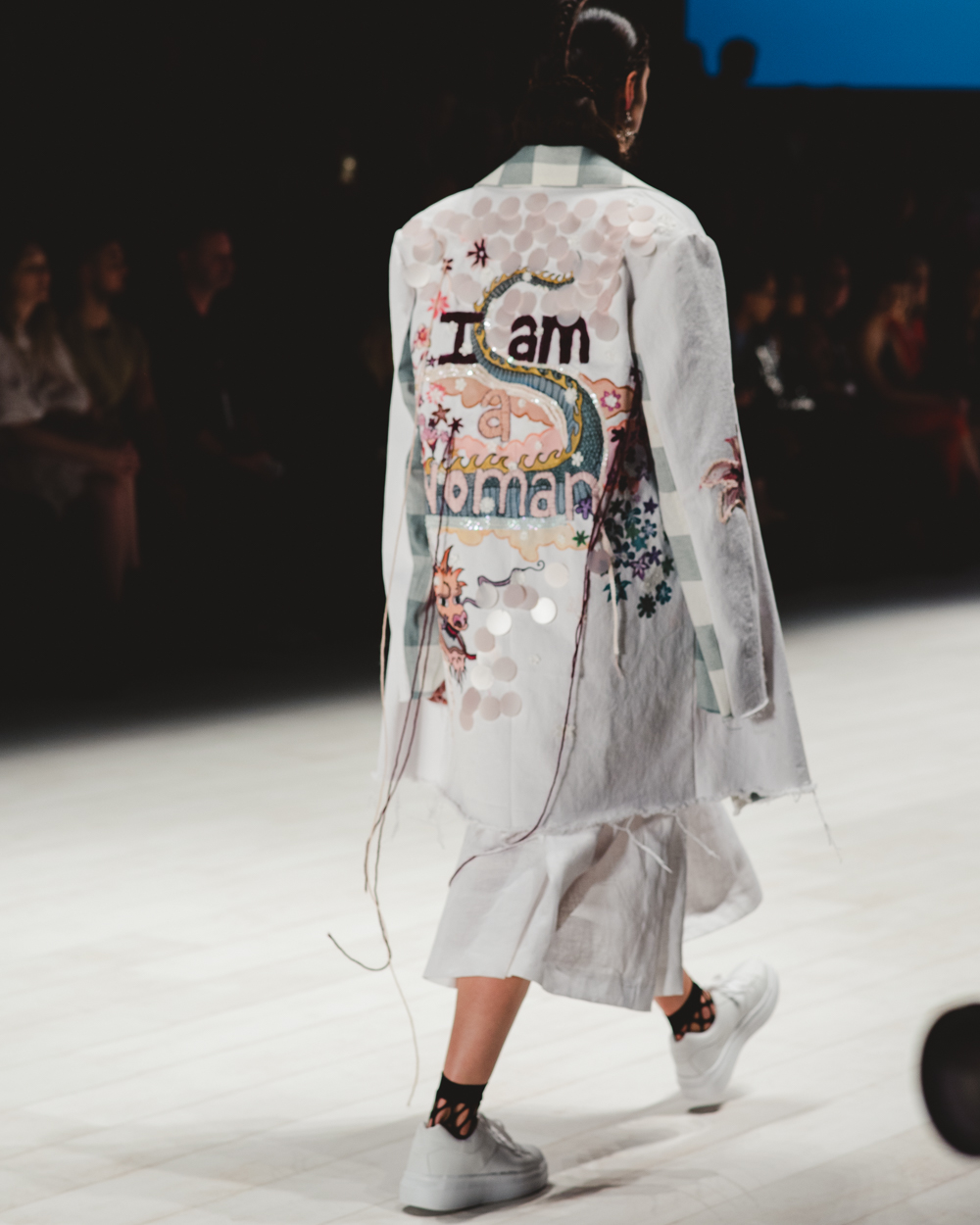 YOHANA by Johanna Smith – originally a teacher who worked in an isolated Aboriginal community in far west NSW, her collection was an abstract arrangement of colour in outback Australia. I really loved the aboriginal digital prints; and the combination of muddy hues and bold colour contracts where obscure leather pieces, cotton canvas and shirting were contrasted with lustrous texture.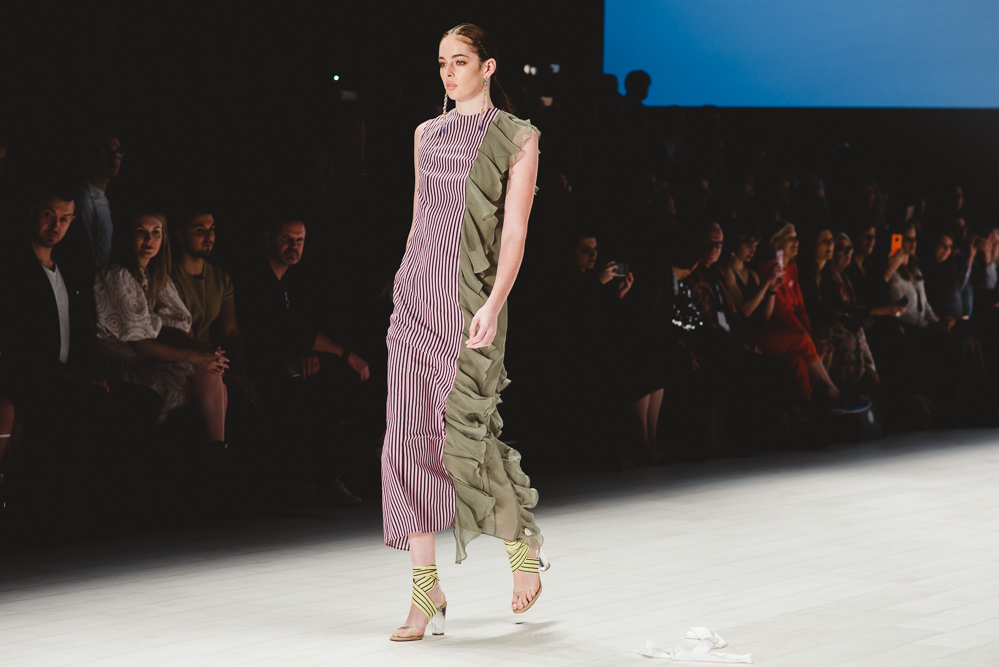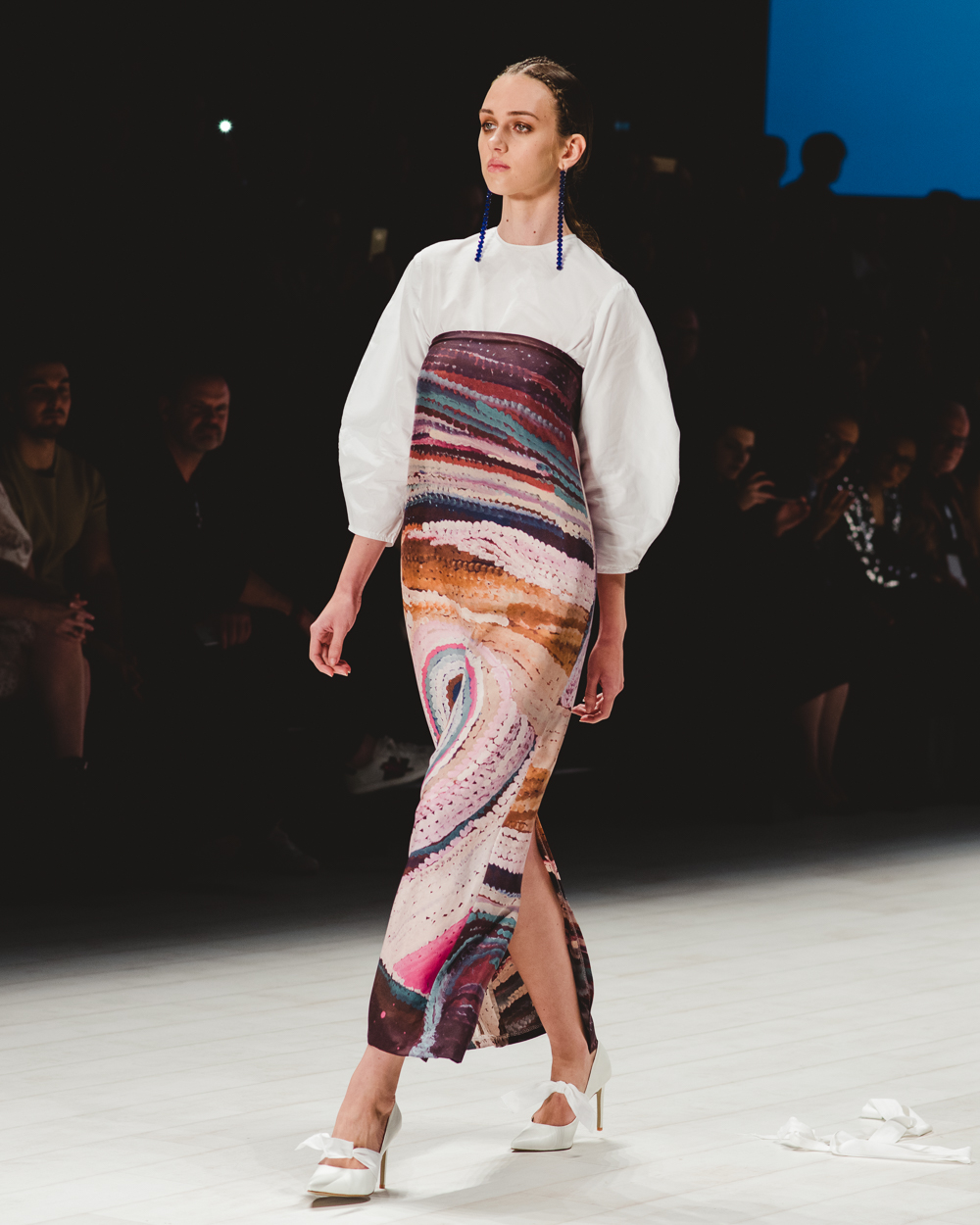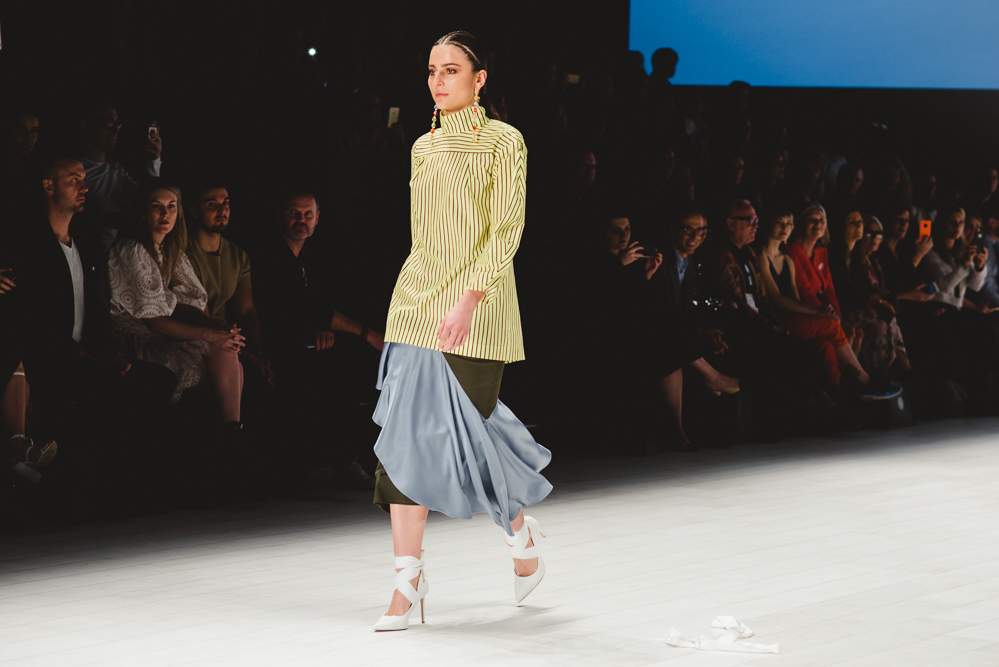 HANDSY SWIMWEAR by Emma Standon – I have to say I was quite impressed with Emma's swimwear collection. It was interesting and innovative because I loved how she used 3d printing to create interesting "web-like" shapes which tied the pieces together in a cohesive fashion.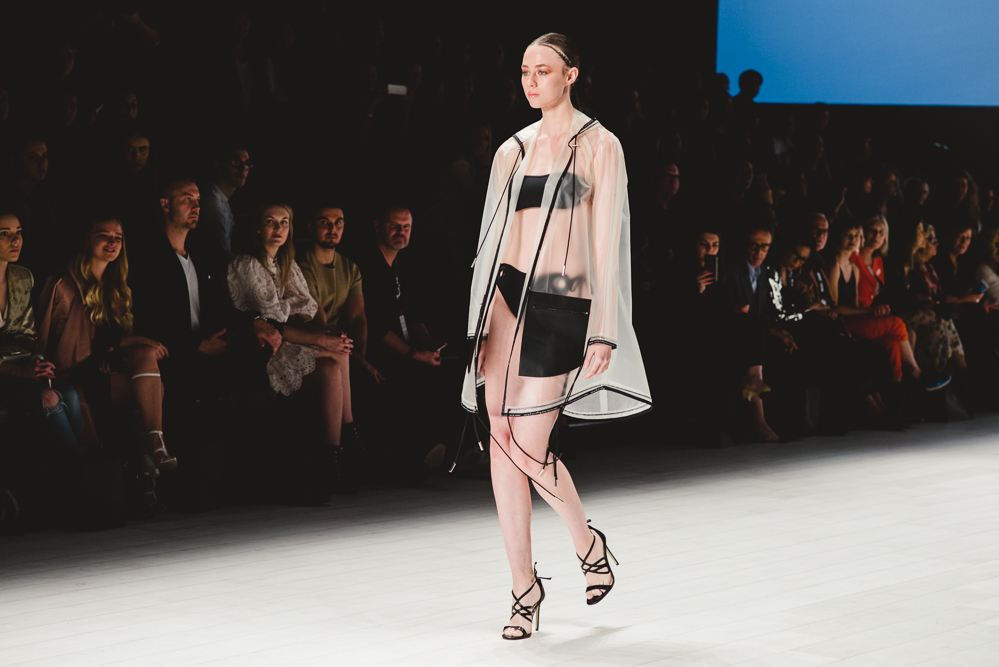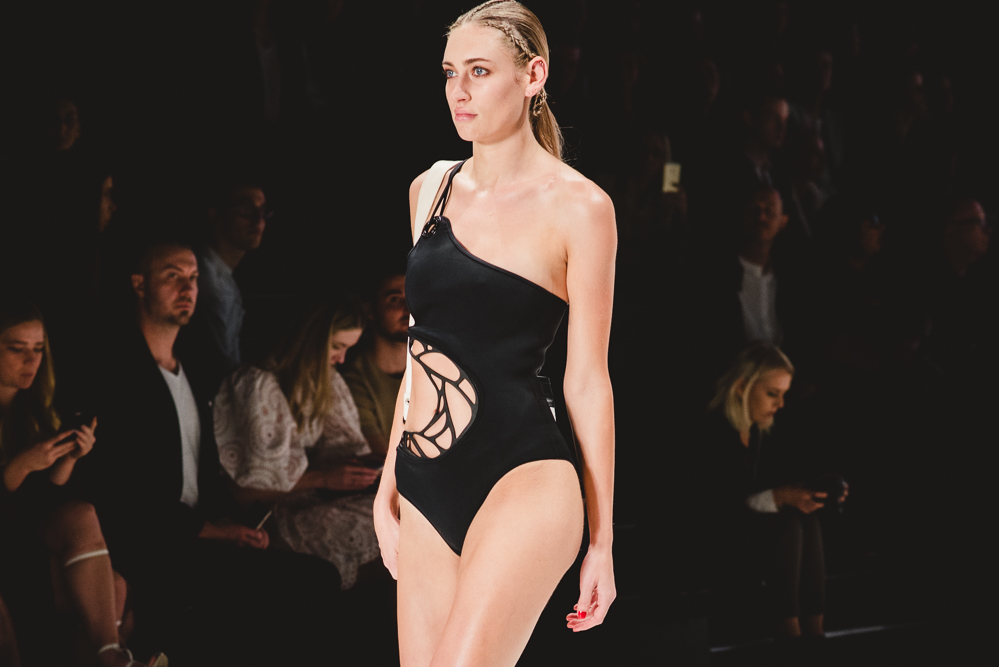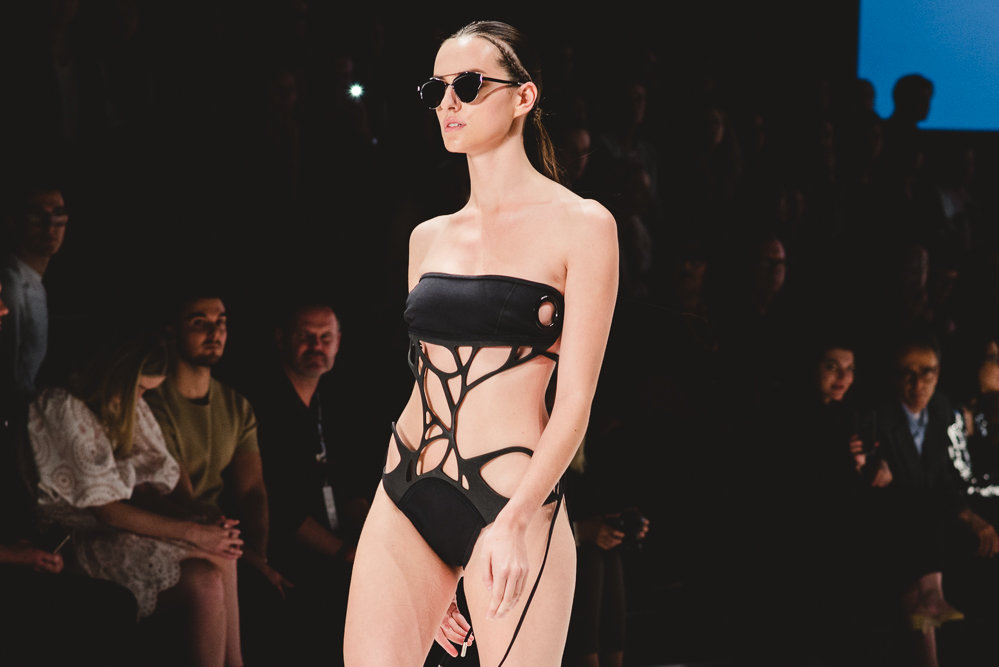 (c) All images by Karen Woo.