Here's that time again where I got my camera out to spot my favourite Melbourne Central's shopper's looks, just in time for VAMFF next week!
Looking forward to seeing you all xx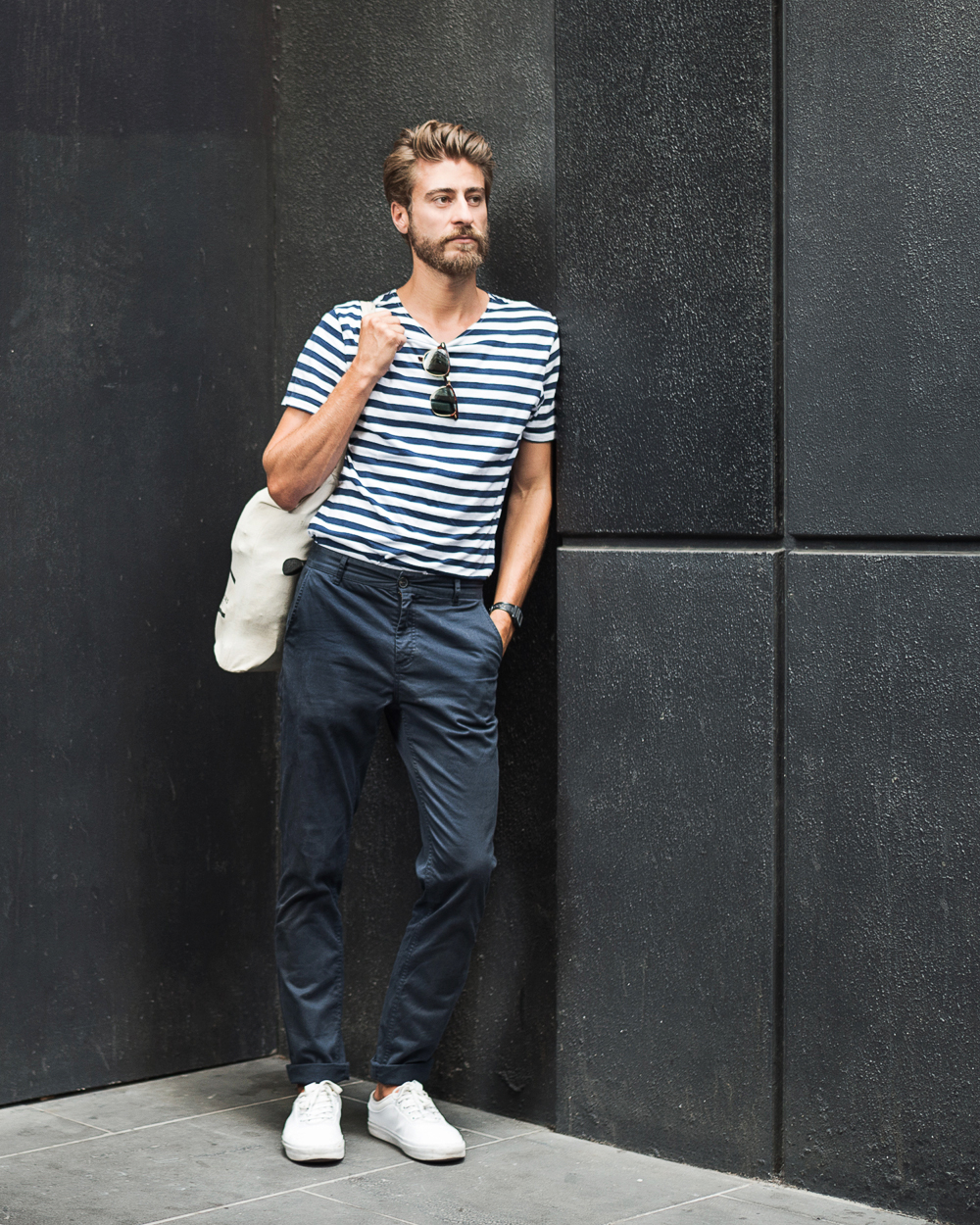 Want to know what understated elegance looks like? Well look no further. Adam has just arrived from England and brought along a slice of Euro-chic with him. His blue and white stripe t-shirt, navy chinos and white kicks are staples needed in everyone's summer wardrobe.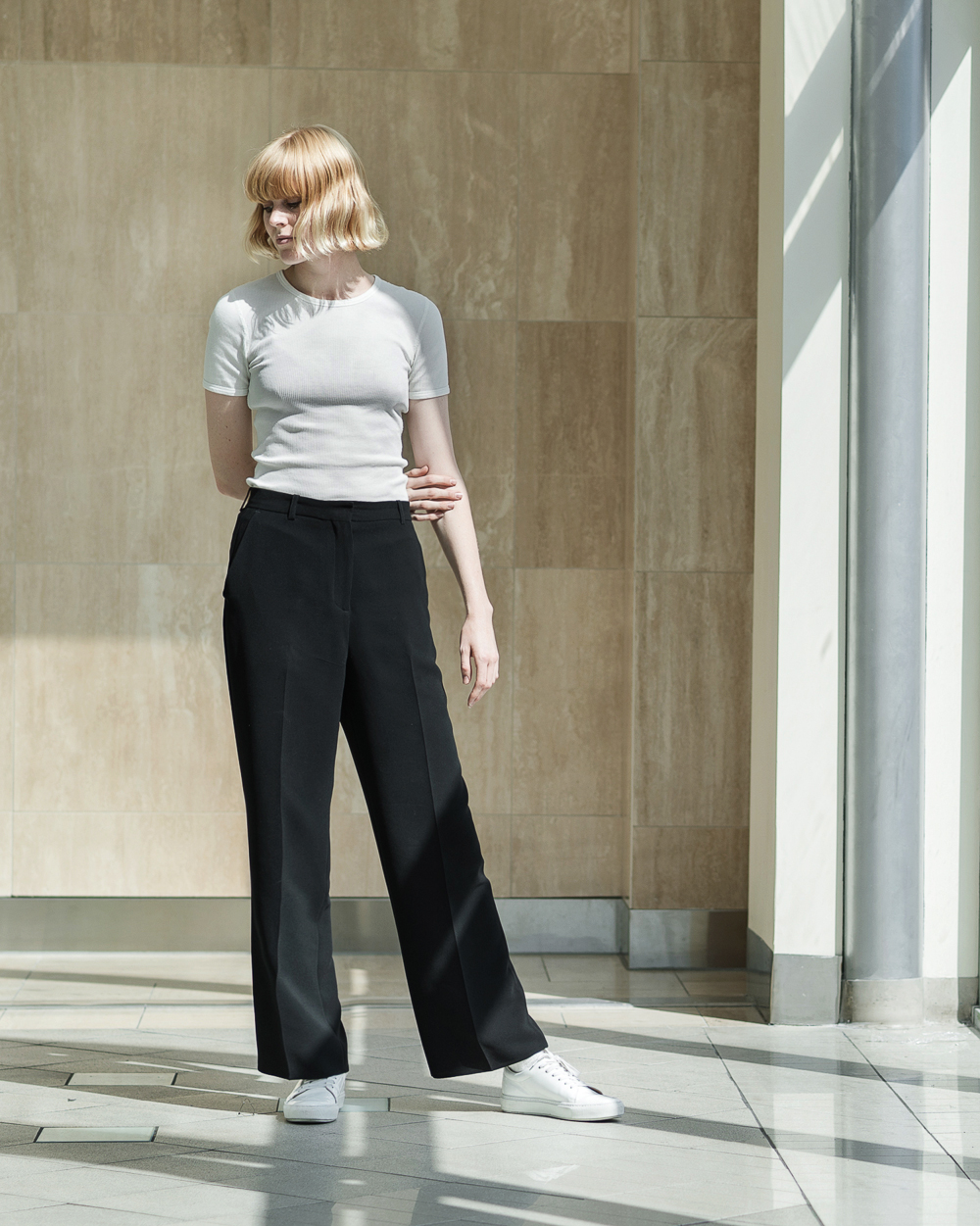 Sarah's impeccable fits is super modern and chic. A white ribbed knit, black trousers and white leather sneakers are versatile staples that are a perfect base for layering. For example, we can throw on a smart fitted blazer, or a cropped leather jacket, or even long vest to add substance to this basic look.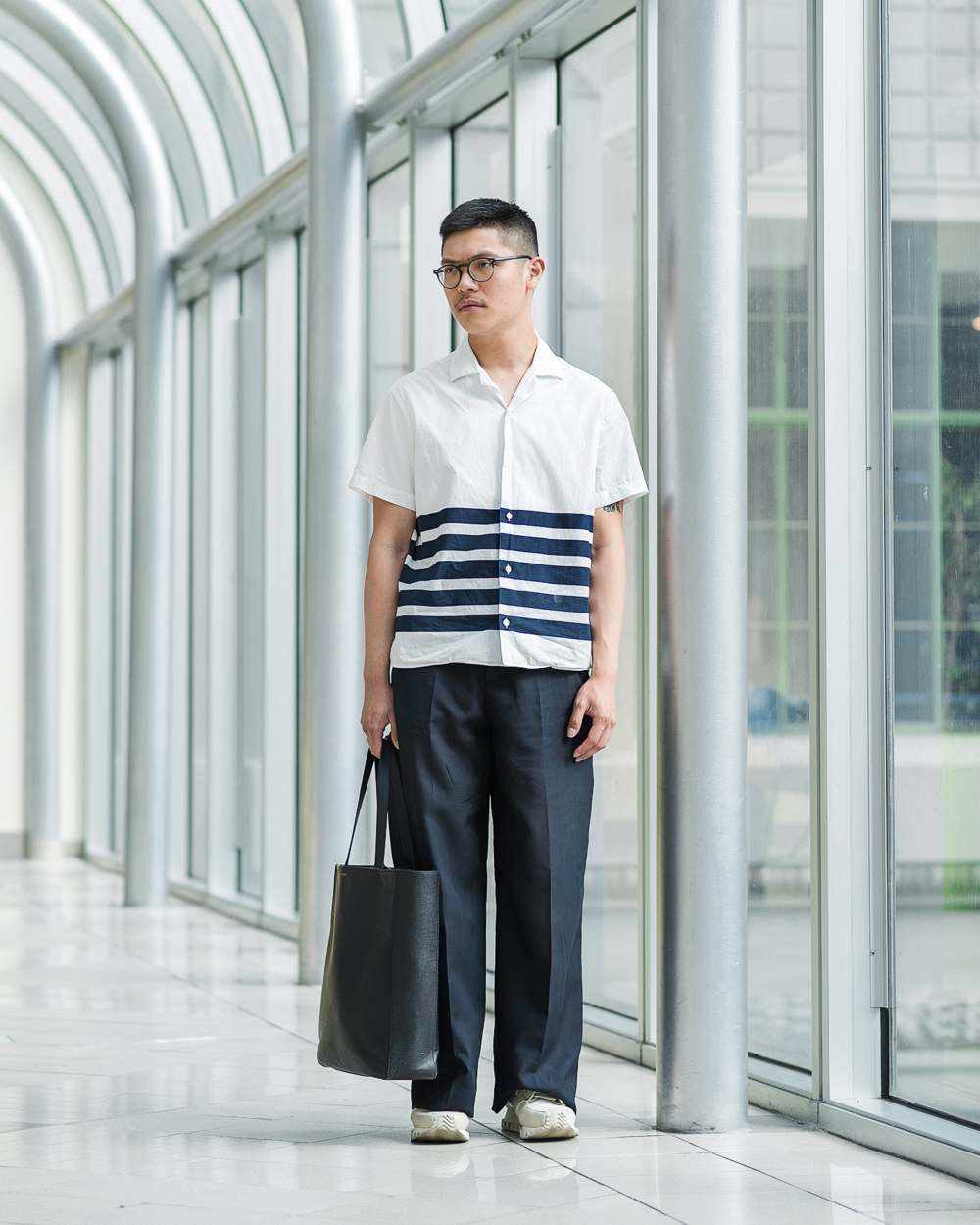 Boys, its time to fold away your skinny jeans and chinos for a pair of wide legged trousers. Wide legged trousers are becoming increasingly popular in the fashion realm; they allow unrestricted movement whilst ensuring comfort. I love Jerry's pairing of a cropped shirt, which maintains a balance of proportions.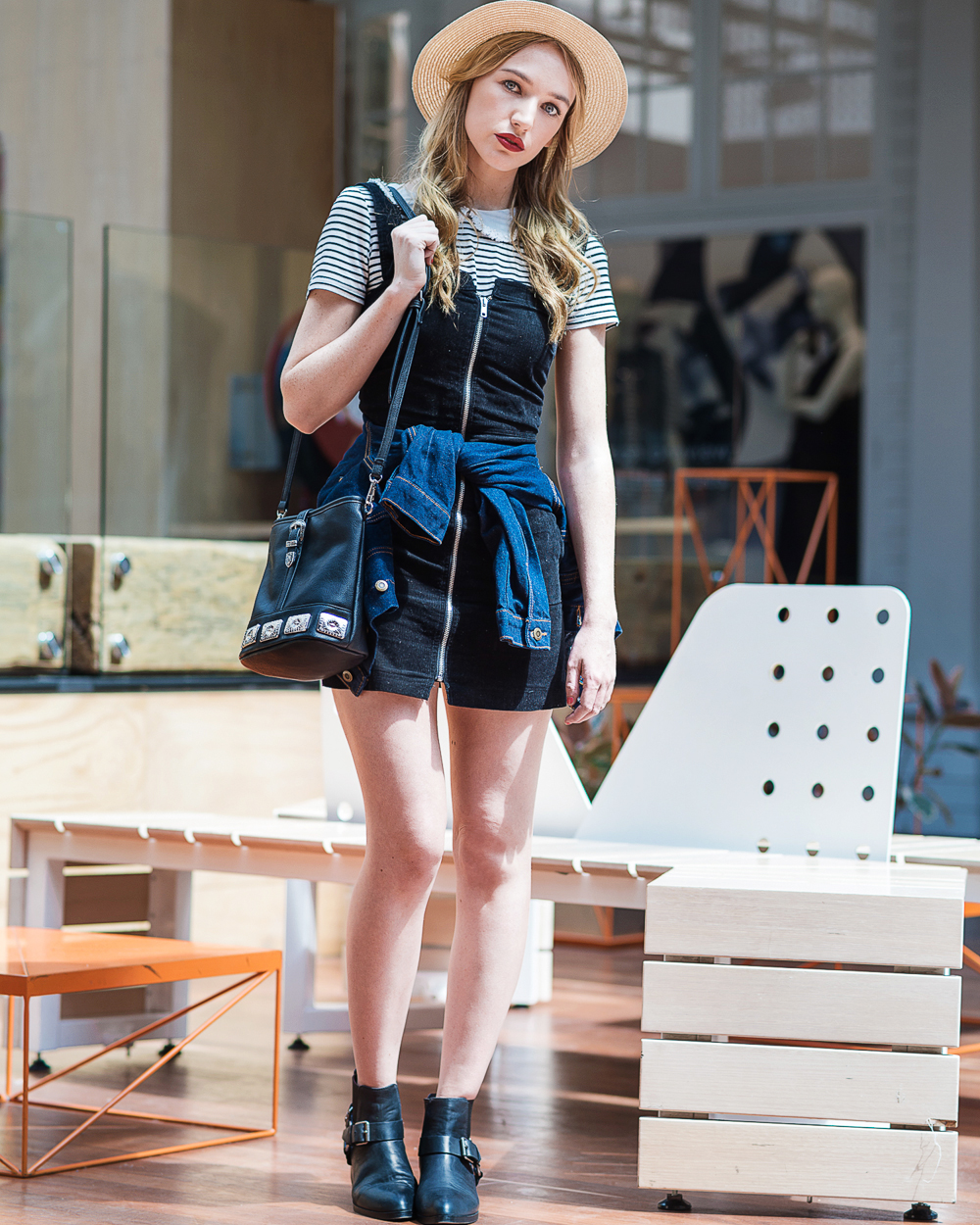 Elka reminds me of a modern cowgirl in the best way possible. I love her denim jacket tied around her waist to show off her waistline and it creates a nice contrast of colour to the black corduroy overall worn underneath.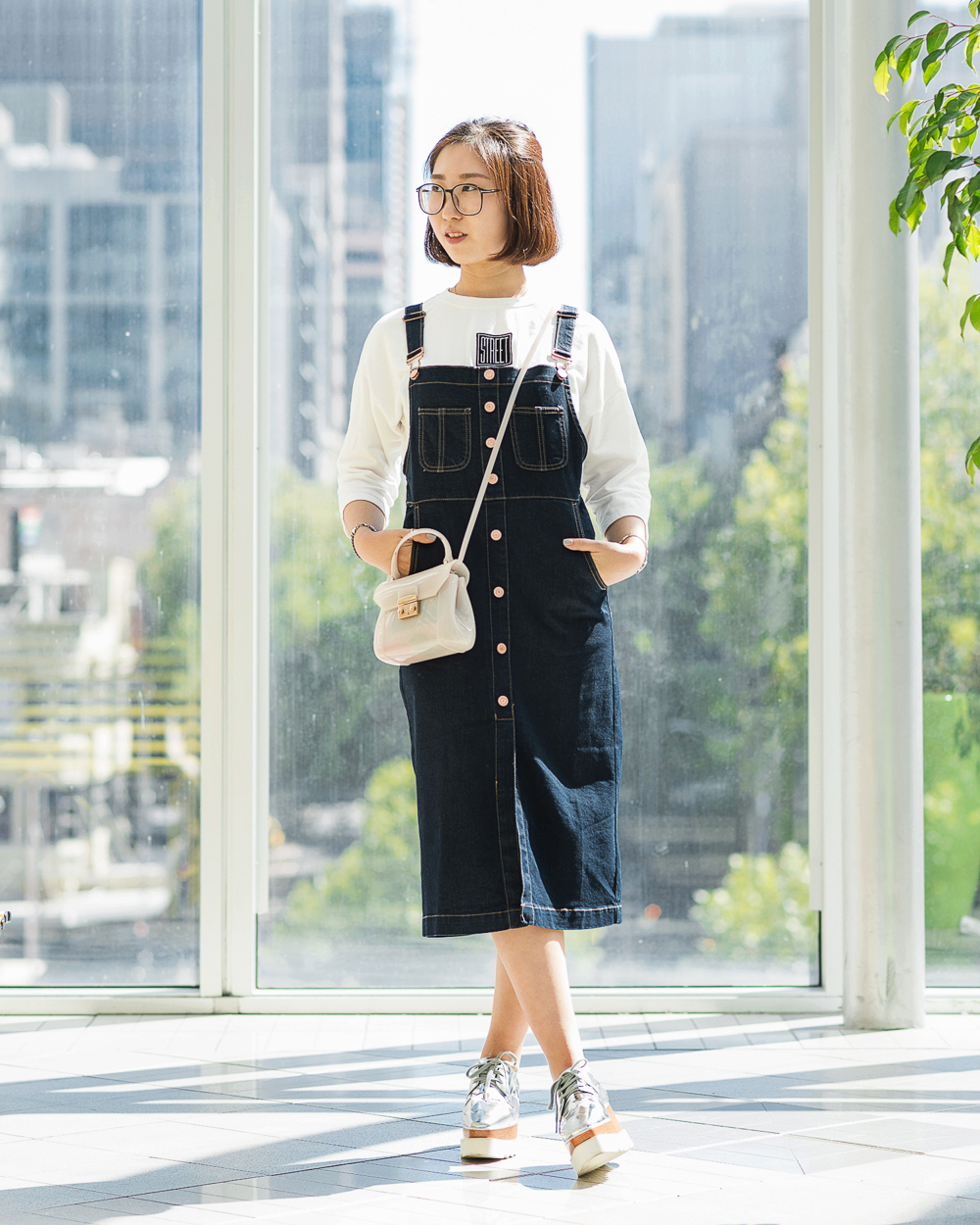 Now if this look ain't fly, I don't know what is. Niu Niu's choice of denim overalls and Marc Jacob flatform derbys are playful and cool at the same time. They also capture the essence of street wear, just like what her sweatshirt says.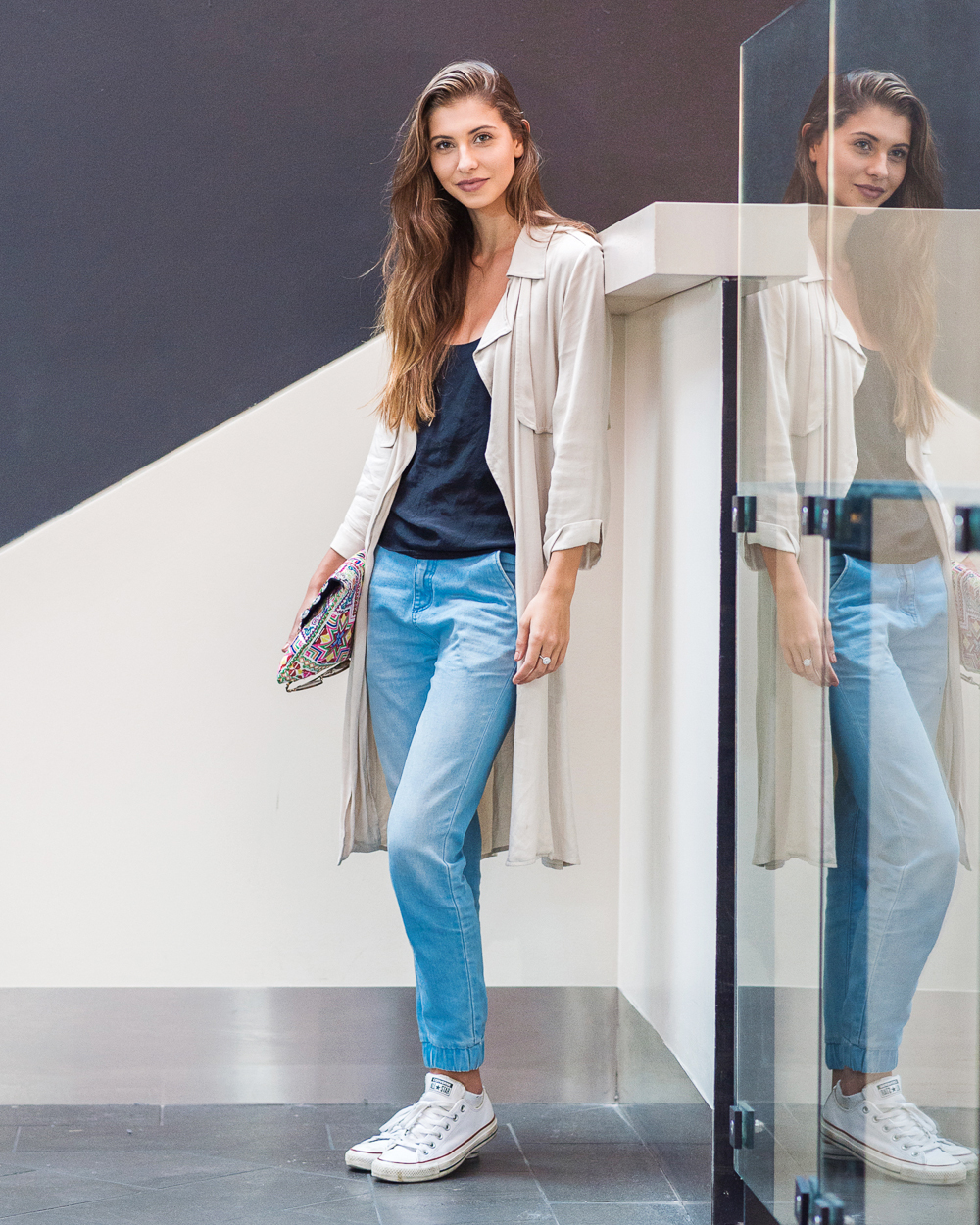 There is nothing I enjoy more than an effortless look like the one Lori has put together. The loose trench coat paired with cuffed light denim and white converse kicks are great for casual hangs and outings. The look is the perfect reflection of the everyday Aussie girl.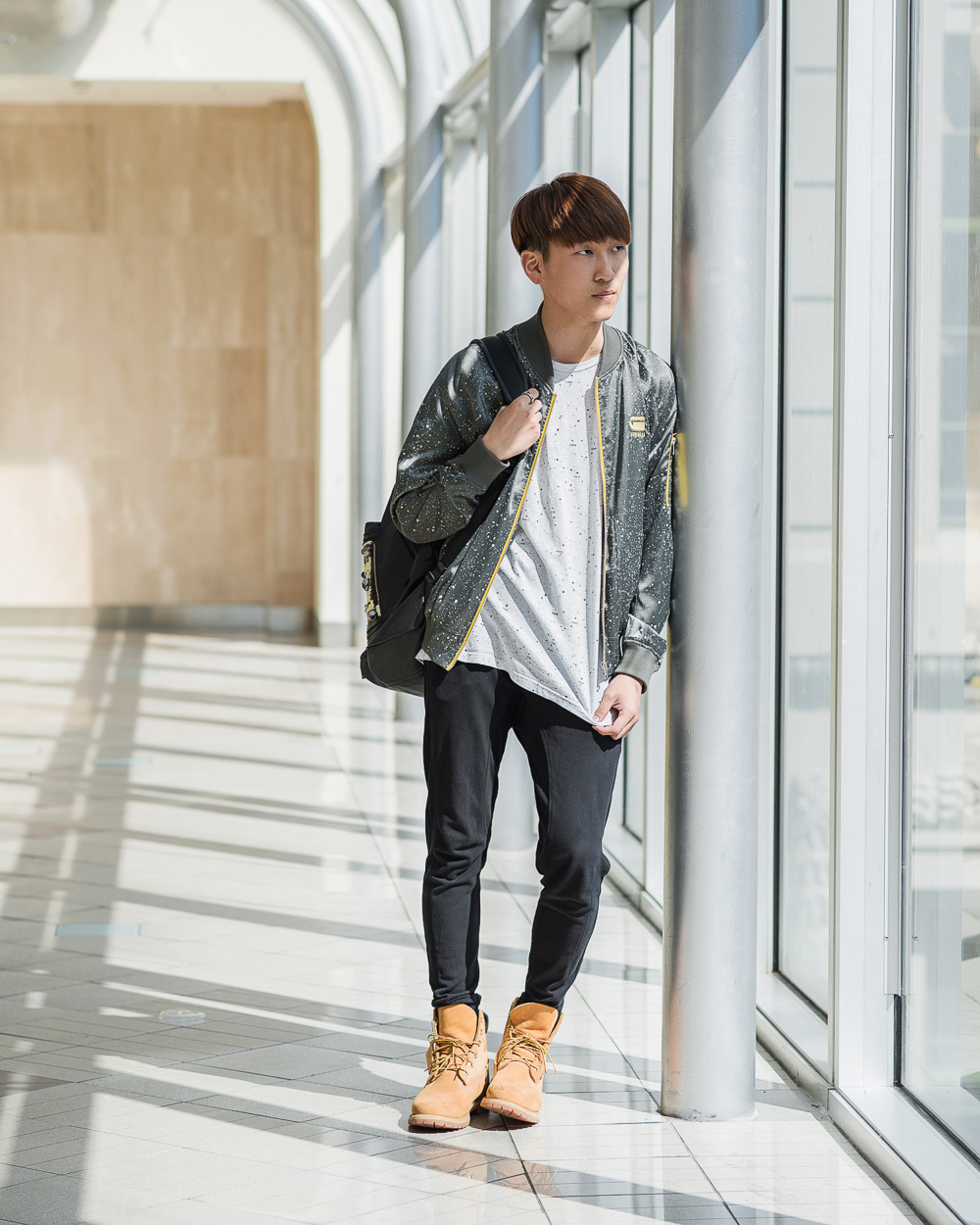 I appreciate the reinforced pattern's on Jun Gyu's bomber zip-up and t-shirt. They make great examples of what I consider ''elevated-basics."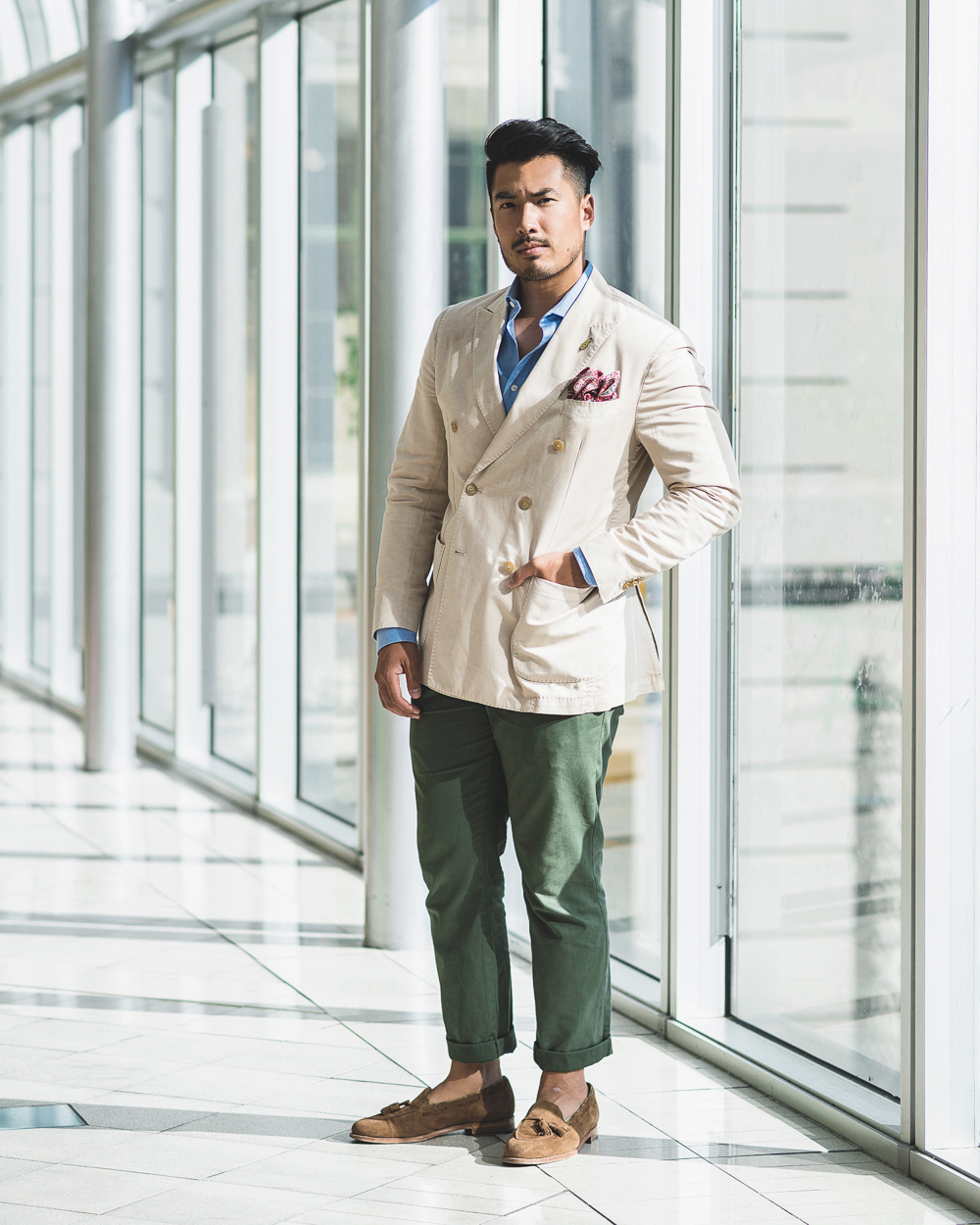 Dapper gents alert! Adrian's look encapsultated Melbourne's booming menswear appreciation. The light blue open collared shirt screams summer and the pin and pocket square adds a nice splash of colour to his cream double-breasted jacket.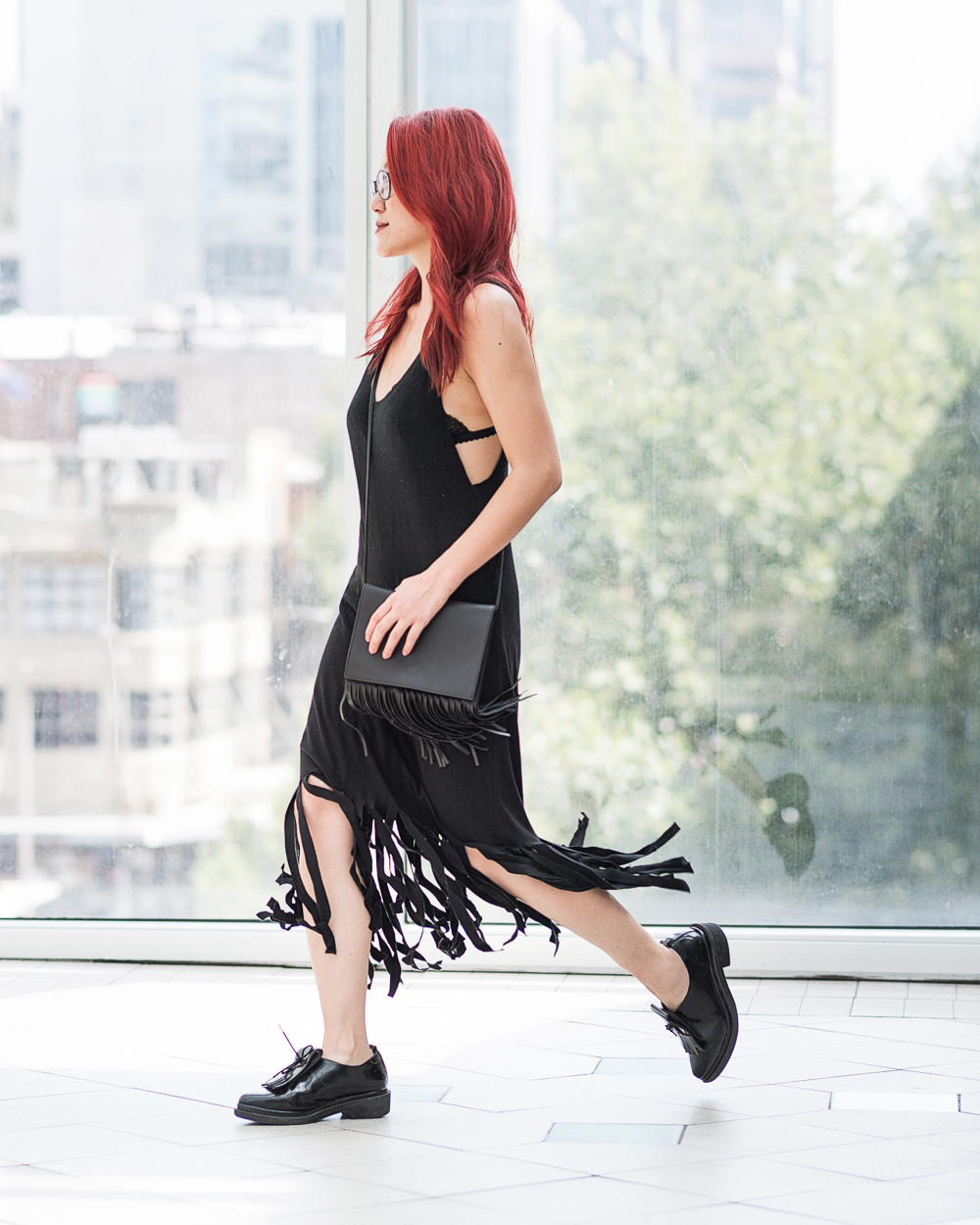 Fringes on fringes, from the hem, to the bag to the last detail on Cynthia's pair of loafers. Cynthia may not be a dancer but the fringing compliments her movement as she waltz across the streets of Melbourne.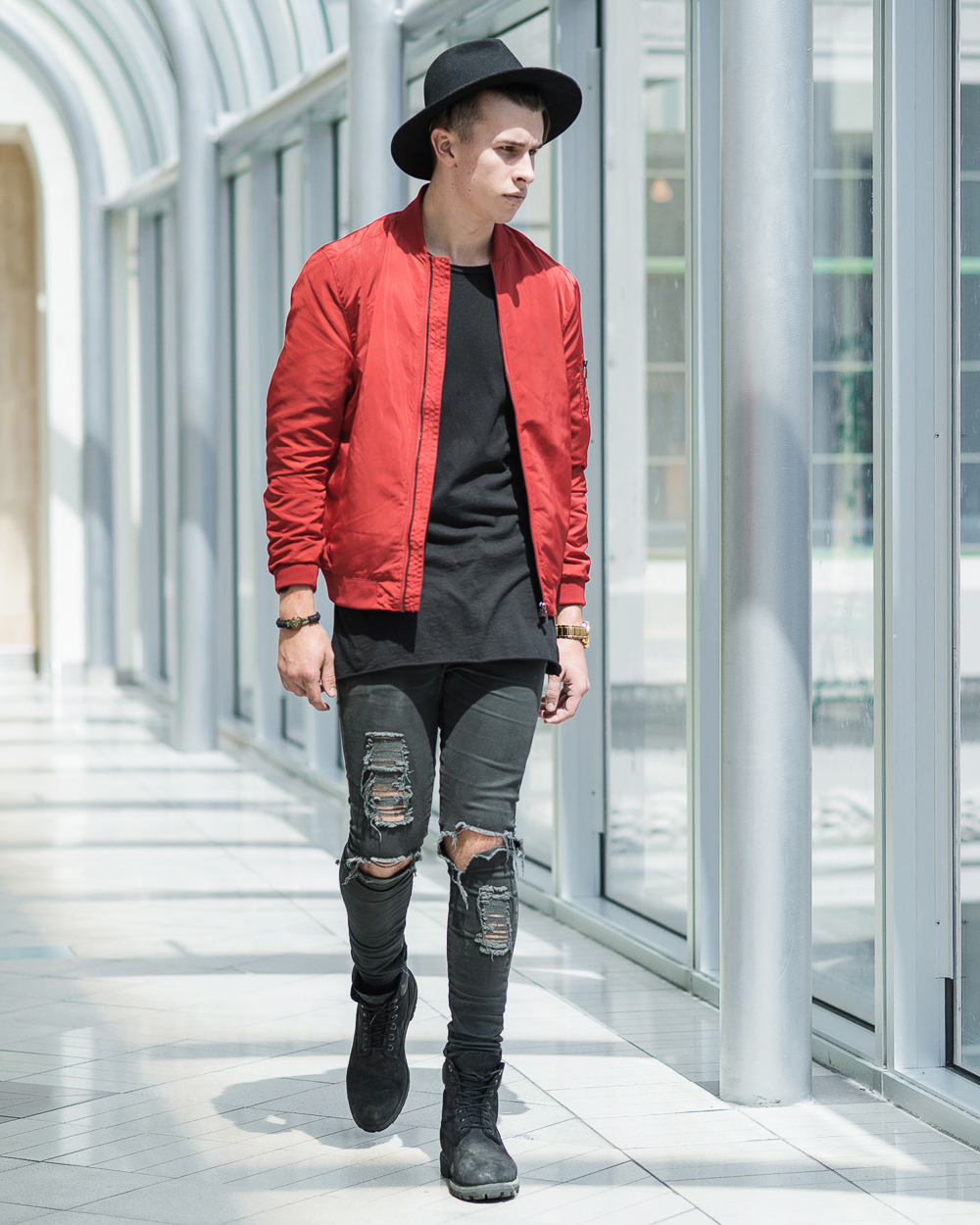 Yeezus himself would most likely nod to Josh's street steeze. Black on black is a classic combo, but it could also get a little tiring. Josh keeps it 100% with a pair of distressed denim and the red bomber makes the outfit lens-catching.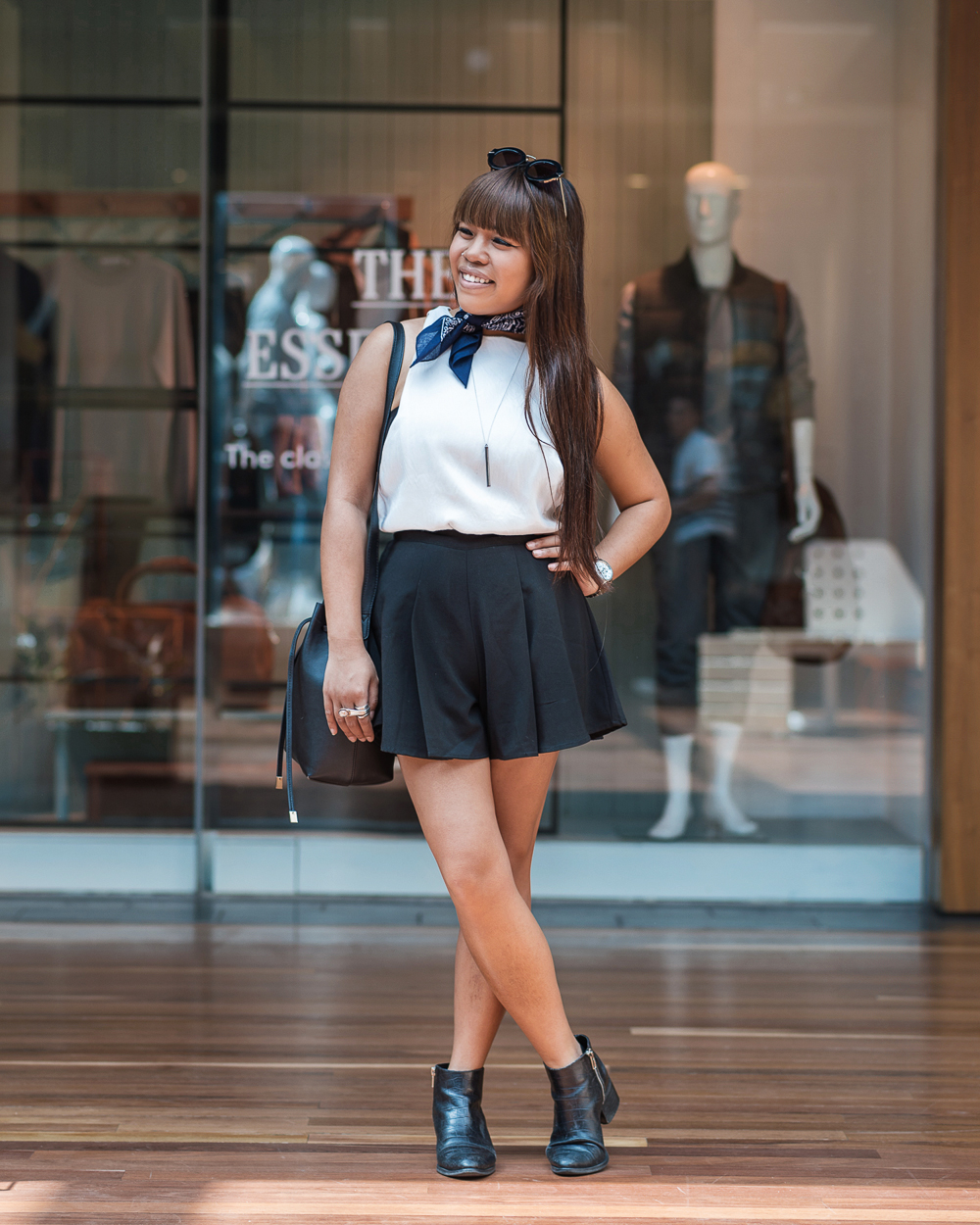 Accessories are where it's at to turn a simple outfit into a great outfit. The indigo bandana tied around Anna's neck and round sunnies are cute tidbits that we can draw style inspiration from.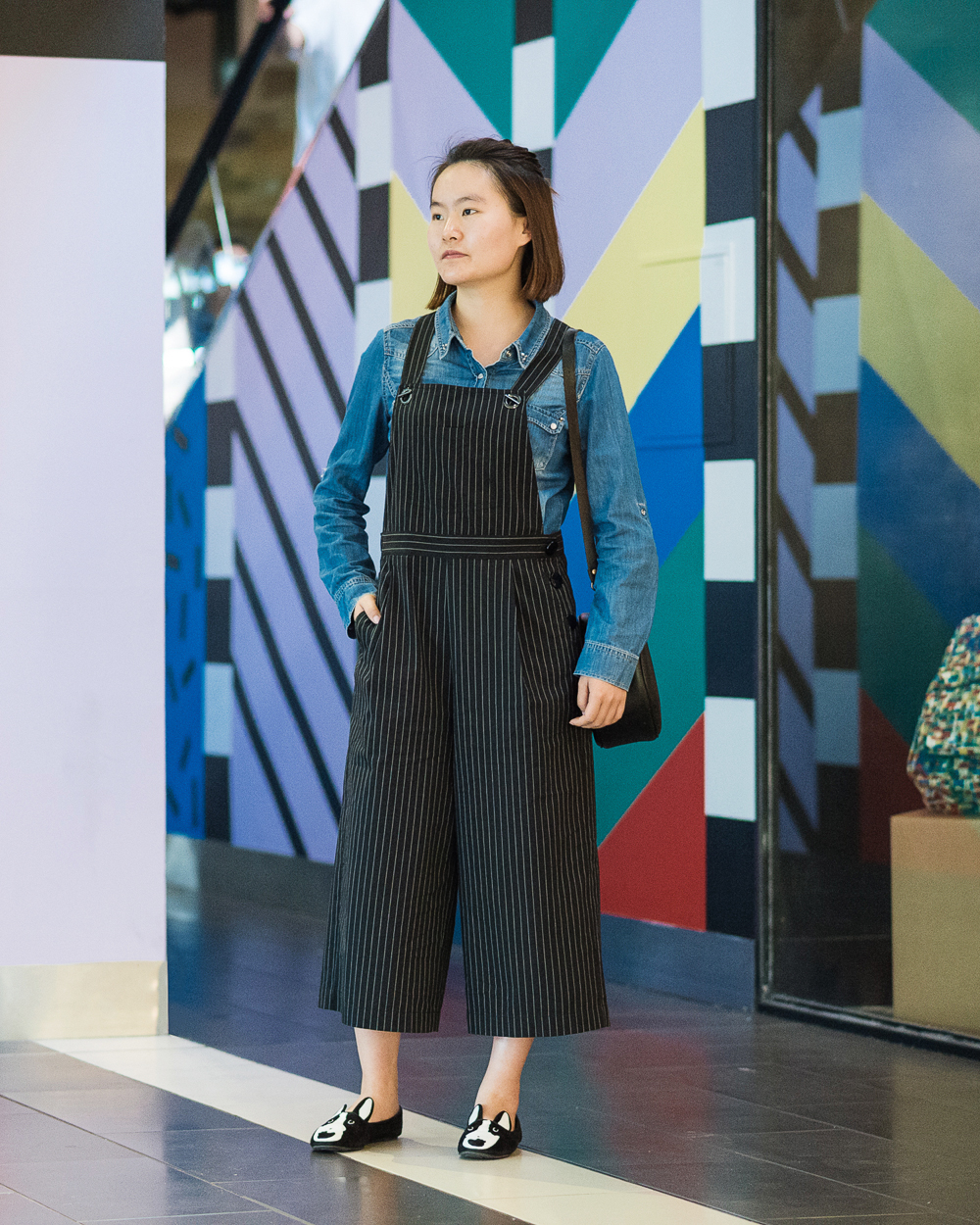 Sophia's pin-strip overalls and denim shirt is a fun and quirky match. However you are probably just like me, I can't stop looking at her cute Charlotte Olympia loafers!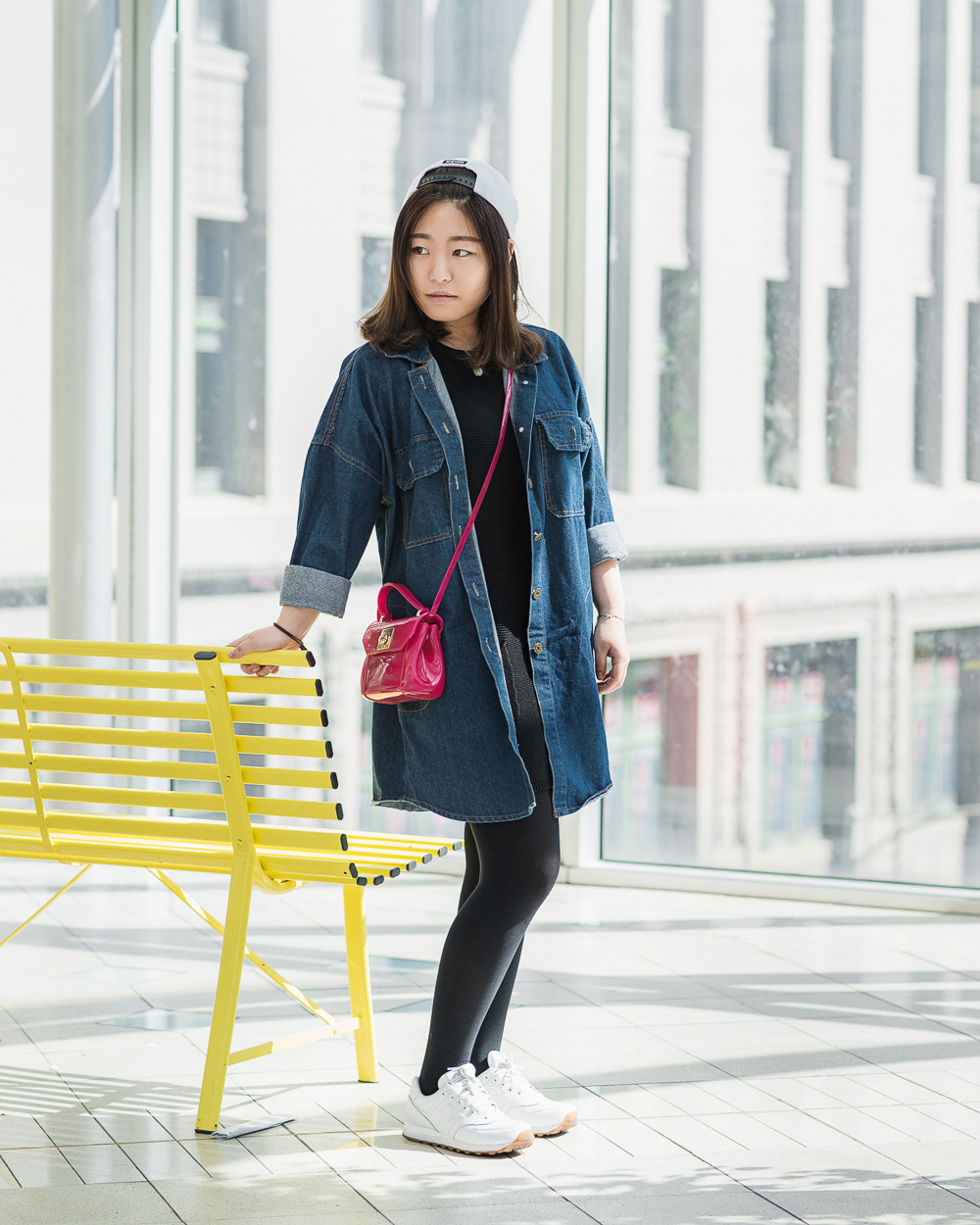 The back of Yolanda's denim shirt says 'London, Paris and Berlin' – three of the worlds undisputed fashion capitals. She's putting Melbourne on the map with her funky street fit. I love her knitted dress that is styled with white sneakers, and a white cap worn backwards. Her pink Furla bag is definitely an eye-catcher.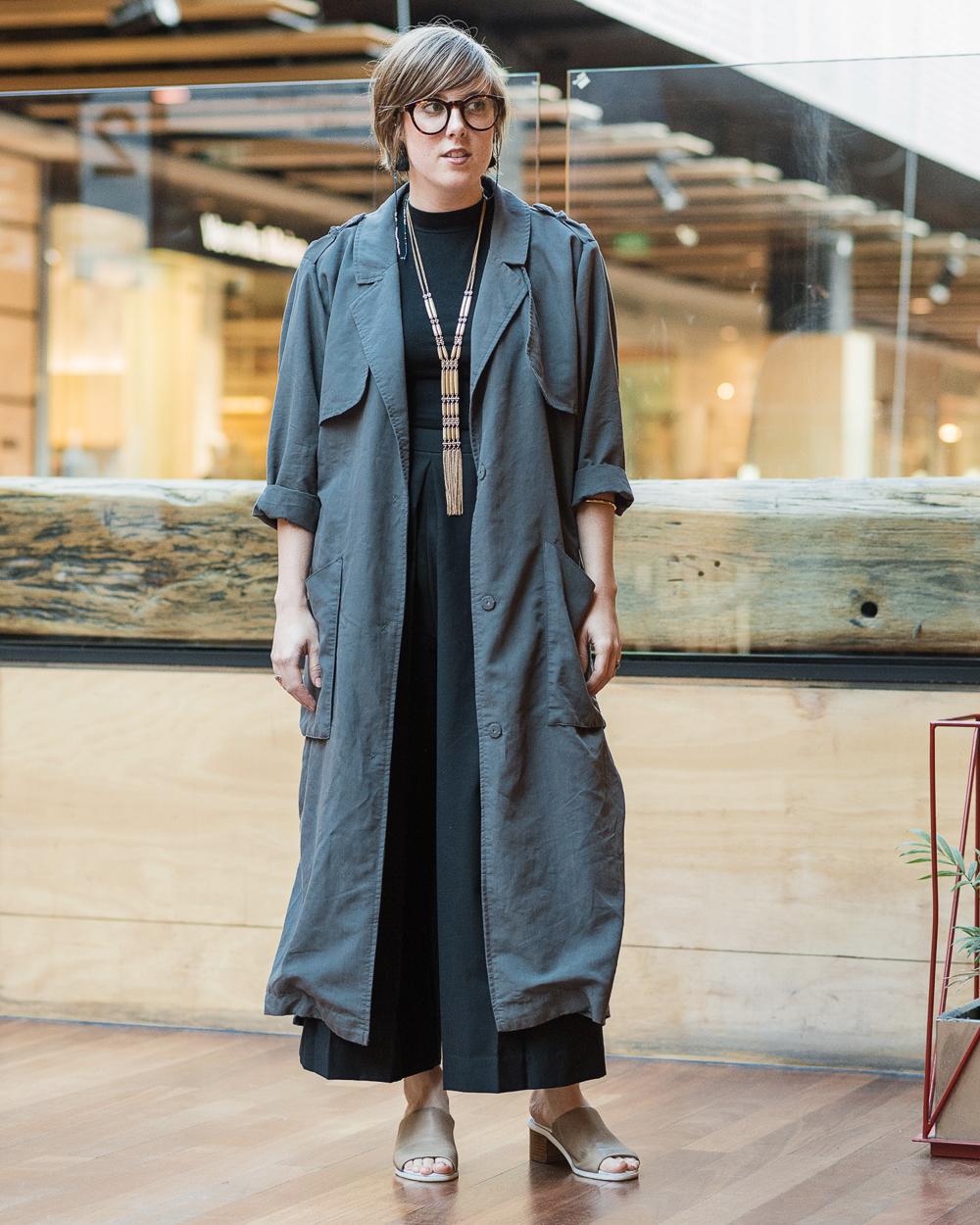 Terri keeps it cozy in her loose trench and voluminous trousers. Her tribal necklace and neutral sliders are great additions.
---
Images by KAREN WOO
Words by JERRY SHIEH