You would think by now that both Jess and I would be so comfortable with each other, and no challenge would ever deter us. Well, lingerie was definitely one of our most recent, challenging and new experience for the both of us. It was Jess's first time getting in front of the camera in lacey bra and knickers (wait, wasn't she one of BONDs Boobicon Ambassador?); and my first time directing her body in a way that her curves were accentuated in all the right places for the entire 3 hours. We had 5 different looks to nail, and by the end we were pretty chuffed by our efforts. Hard work, but was all worth it.
Even though this shoot was no different to any of our usual fashion editorials, but I thought I'll share a few handy tips to take away when preparing for a blog or editorial shoot, especially if it is your first time as a fashion blogger working with the photographer, other team members or client.
Know exactly what you want to achieve, ie, colour and theme
Pull together your favourite reference images whether it is the poses, expression, locations, hair, makeup and wardrobe styling. It will give your team a sense of your direction. We called this the "mood board"
Prepare your outfits/looks well in advance. It's useful if you could show them to your photographer so he or she can finalise the location of choice
Brief your team so everyone in on the same wave length, and an opportunity for every to collaborate and suggest ideas
Have your brief signed off by your client before you start shooting. This will avoid later disappointment or any misunderstandings
On the day, bring all your outfits (steamed and pressed), any props, food and great energy
Anything can happen on the day of the shoot, so be prepared to be flexible and try different things. It's all about having the collaborative spirit!
What normally helps is to go through a few images on the back of the camera (or better, tether the images to the computer screen) together so you have the opportunity to adjust any clothing, props, expressions before fire gunning another set of useless images.
What Photographers should do:
Photographers should always be a part of the creative process, so make sure you are given updates and provide feedback where neccessary
Scout and choose locations in advance that would match the theme and outfit styling
Don't be trigger happy on set. Compose the shot in camera, and wait for the moment before snapping
Make sure all the settings (ie, exposure, lighting) is correct before shooting
Give verbal direction, even if it means using your hand to guide them. If you want to move their body, always ask for permission before making contact.
Make your client happy and comfortable in front of the camera, including your team members. Never demand but have an energetic and collaborative spirit
Never over edit your images ie, skin smoothing to the point where the it starts to look like a plastic doll
Always go through your images, cull and select only your top favourite images for presentation. Trust me, your client won't have time to go through 1000s and 1000s of images
Choose filters wisely if you intend on using them. If your client wants to keep the images clean and have clarity, then don't use filters with lots of fade that will wash out the detail of the clothing.
Lastly, have fun on set even if it means braving the cold and stormy weather.
I hope some of these tips will be useful, but if you have any questions, please feel free to ask away.
Ok good night sleeping beauties and enjoy what we have created for Triumph Australia. xxx
makeup and hair // AIMMEY PHAM
talent/styling // JESS DEMPSEY
lingerie // TRIUMPH AUSTRALIA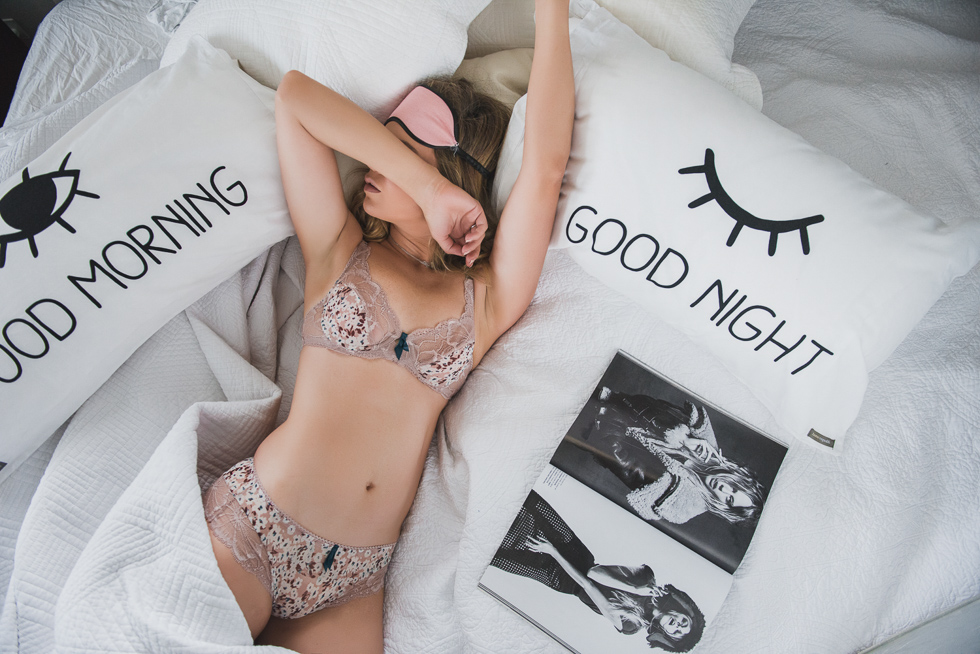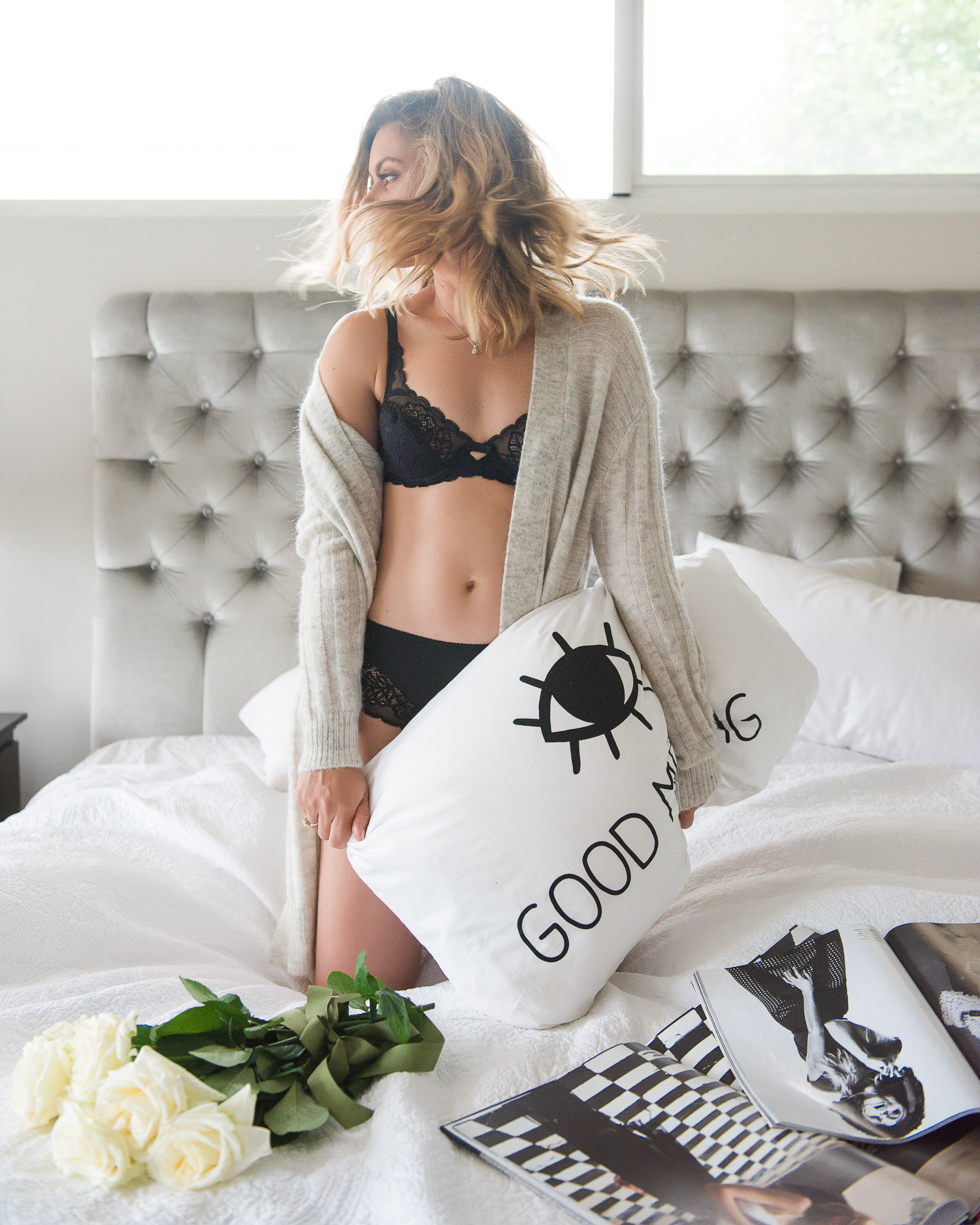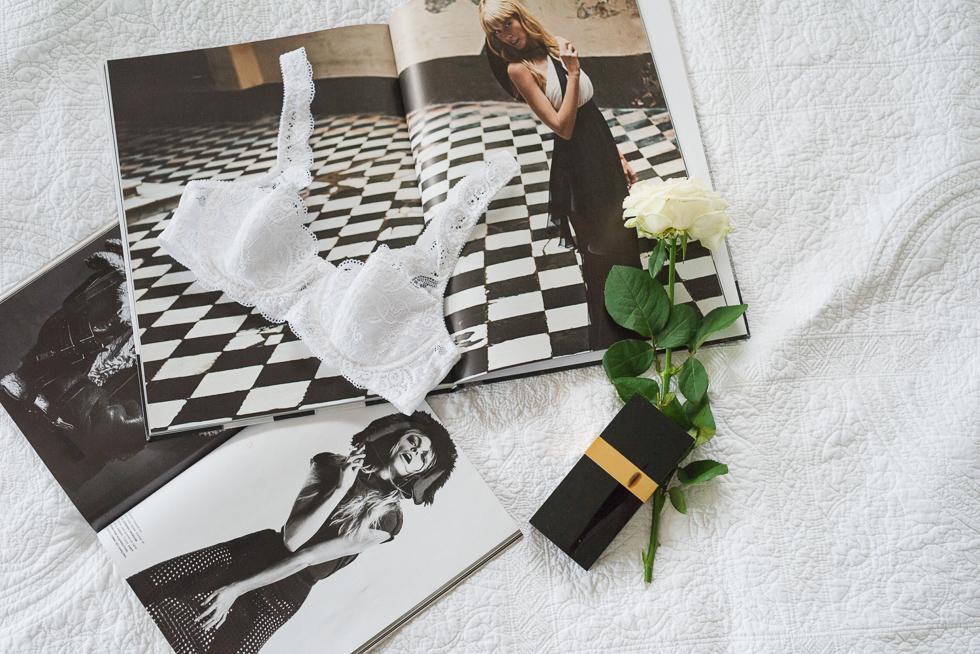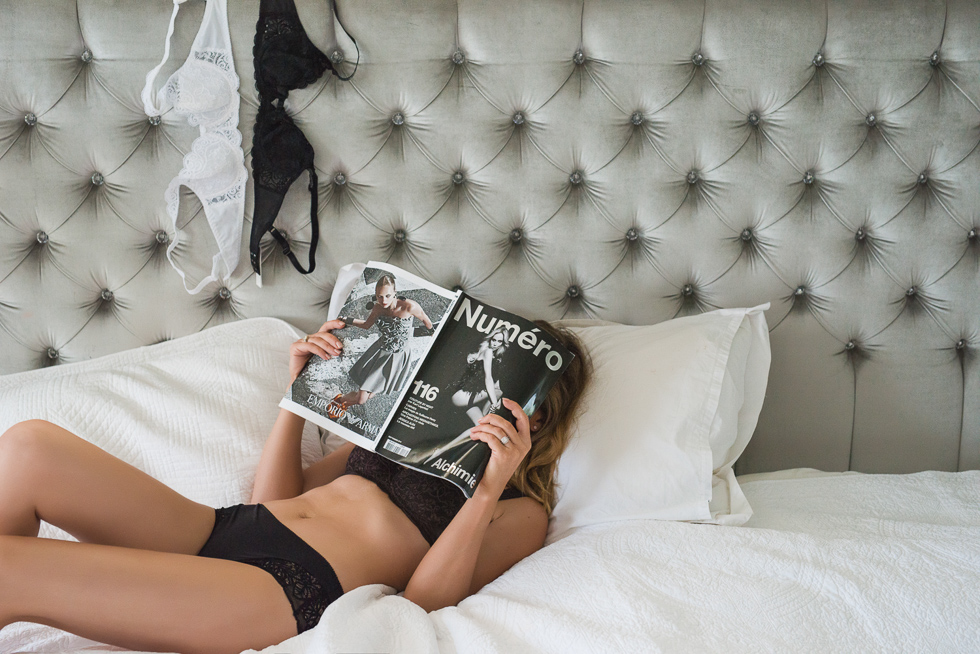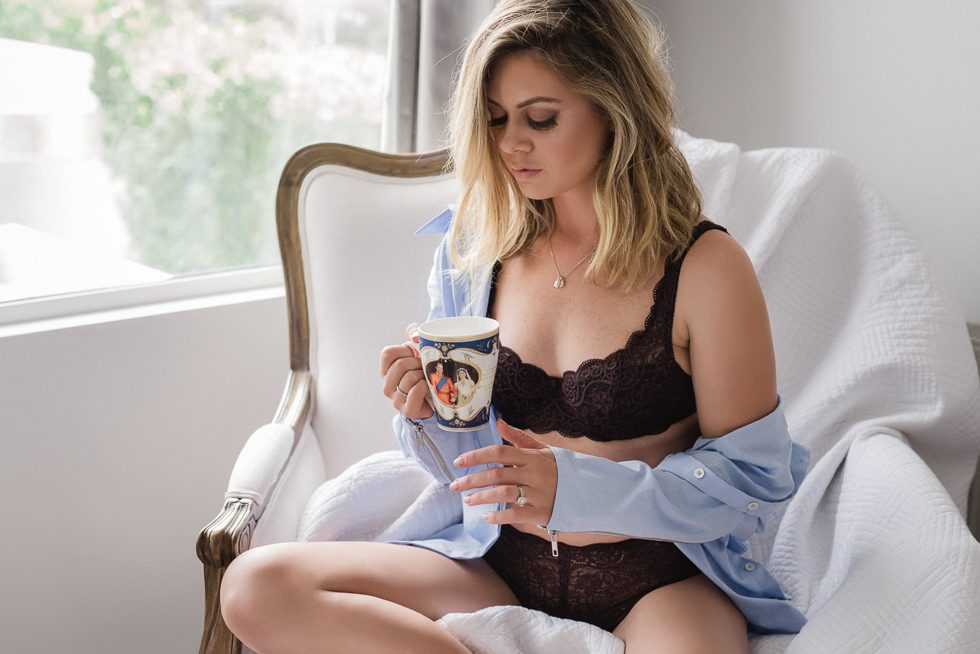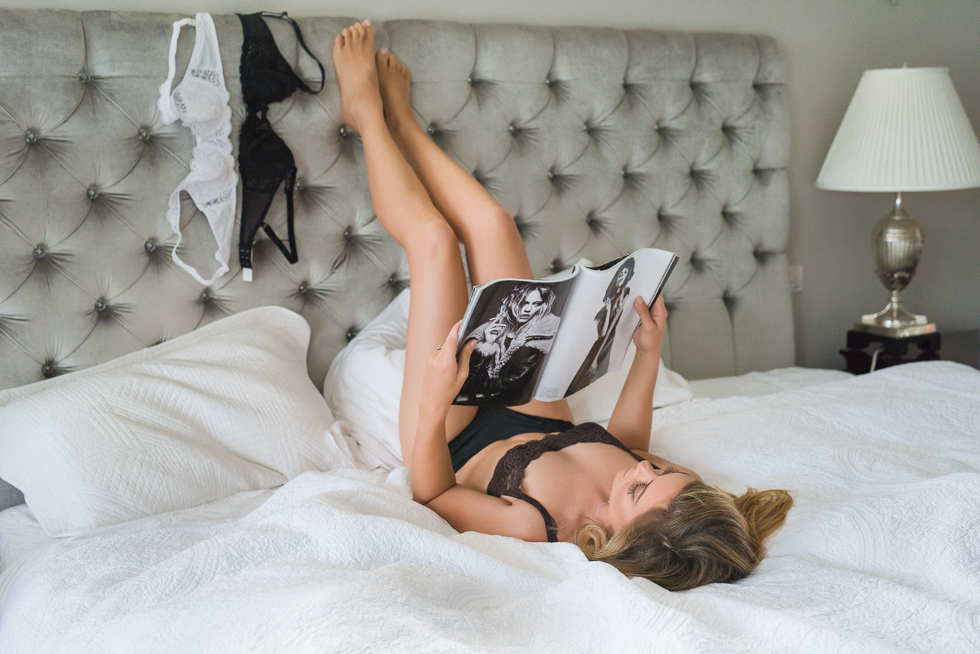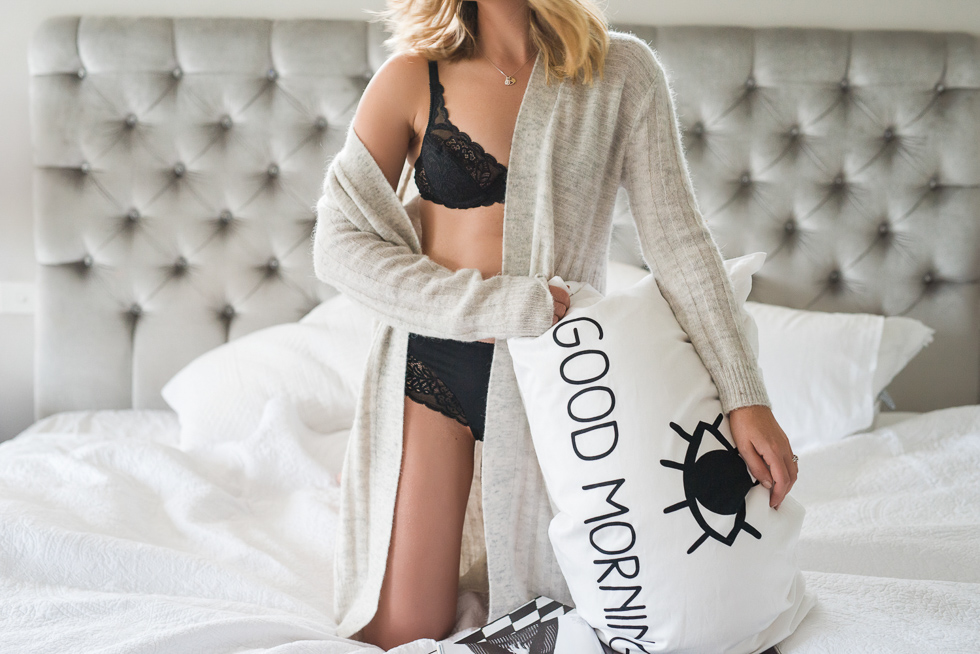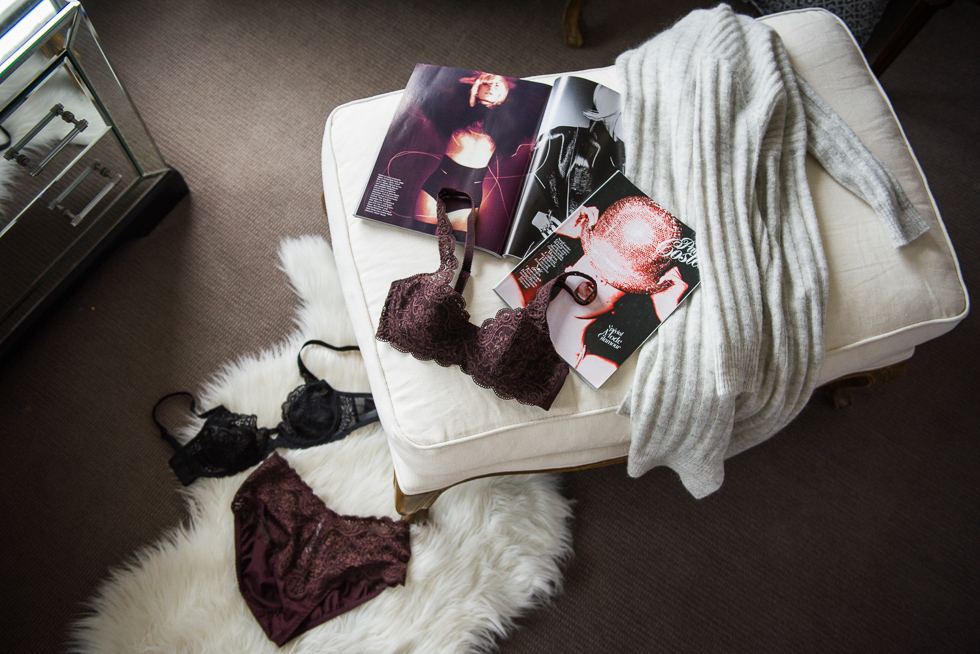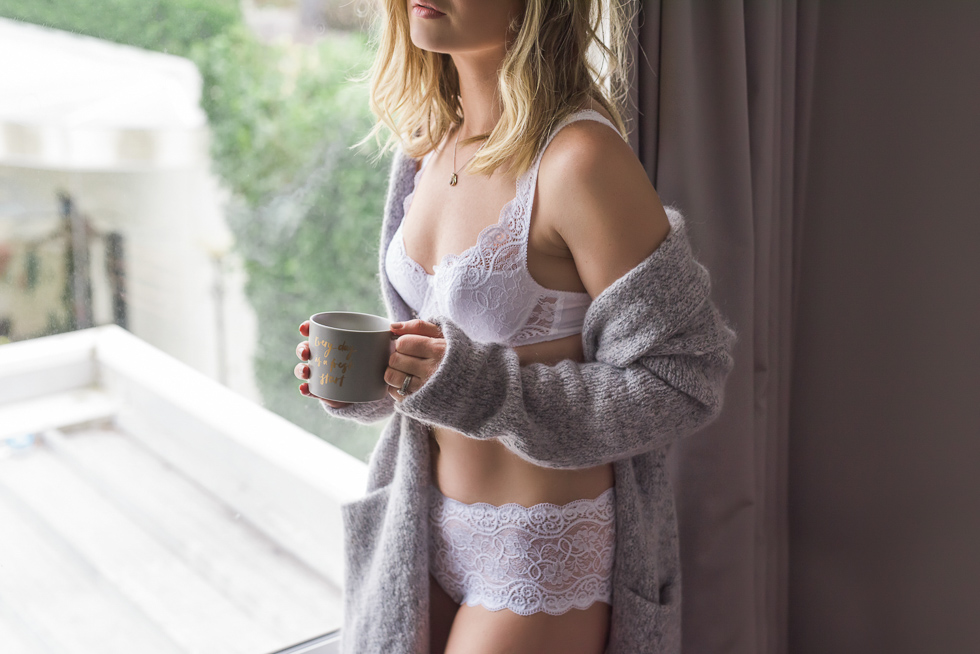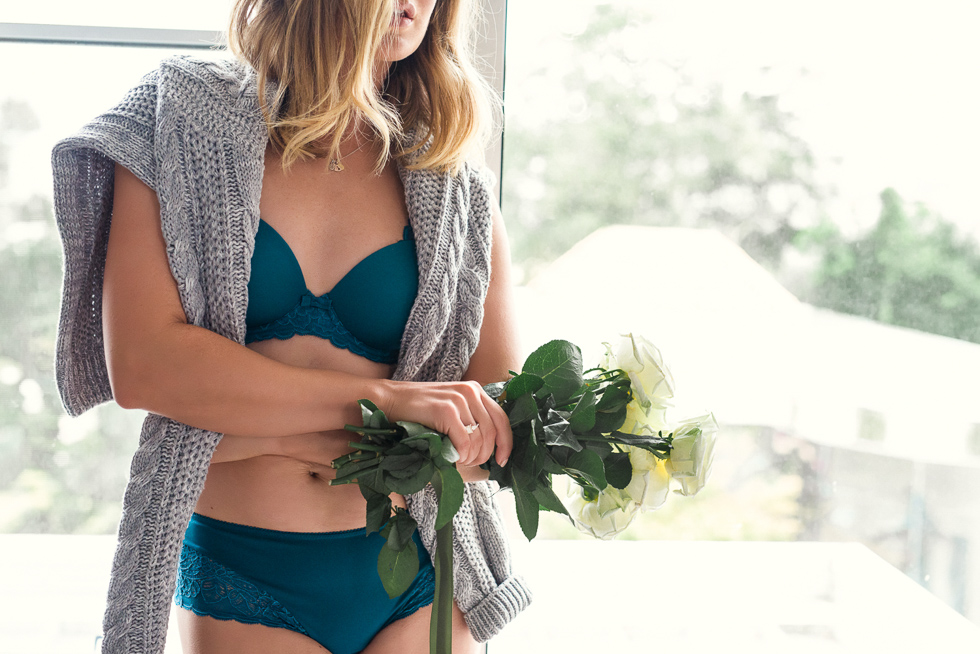 It's been go go go since the new year, that I haven't had time to let down my hair or even share about my recent work and travels to the Apollo Bay with Mercedes-Benz. I recently went on a road trip with my dear friend Tiffany Newman (This Within) to the Great Ocean Road. I was actually quite surprised to even hear that Mercedes-Benz wanted to feature me, because I didn't find anything special about myself other than, maybe my crazy pink hair. It all seemed surreal that I remembered calling Berlin to check if this enquiry was legit! Well that's because they were asking me to cruise with my friend to the Great Ocean Road for 2 days with people whom I didn't know.
Anyway, as it really turns out it was an adventure of a lifetime. Not only was it incredible to work with Mercedes-Benz, I was able to share this special experience with my good friend, Tiffany as I know she loves to travel and is up for any get away and basking in the sun.
I was the designated driver and I had to drive at precision speeds, between 80-100kms per hour. I cruised through the windy roads, often starting and stopping a few dozen times so we were steer clear of cars. Sometimes parallel driving, crossing over, driving bumper to bumper then repeat to make sure we got all the camera angles needed to make a good film feature. It was so much fun working with Arabella Bartsch and Toby (the duo film crew representing Fischer Appelt) that by the end of the trip, we all became awesome friends!
So here's my film feature!
Here are behind the scene pics…(all taken on Iphone6)